Interested in this topic? Be the first to follow.
Michael Carvalho

Follow
3 months ago
Title: The Path to Success: How Many Interviews Does it Take to Land a Job?
Introduction:
Embarking on a job search can be an exciting yet challenging endeavor. As a job seeker, it's natural to wonder how many interviews it takes to secure employment. While there is no definitive answer, the number of interviews required varies depending on numerous factors. In this post, we'll explore the dynamics of the hiring process and shed light on what determines the number of interviews it takes to land a job.
Preparation is Key:
Before diving into the interview process, it's crucial to invest time in preparing yourself. Craft a well-written resume, tailor each application to the specific role, and highlight relevant qualifications. Thoroughly research the company and its values, as well as the industry trends. By doing so, you'll be better equipped to navigate the interview process and showcase your skills effectively.
The Hiring Process:
The hiring process typically involves several stages, including resume screening, phone interviews, video interviews, and in-person interviews. The number of interviews required depends on the organization's recruitment methodology and the position's level of responsibility. Entry-level positions may require fewer interviews, while executive roles may entail a lengthier and more rigorous interview process.
Competition and Industry Norms:
The level of competition in your field can impact the number of interviews needed to secure a job. Highly sought-after positions may attract numerous qualified candidates, leading employers to conduct multiple rounds of interviews to narrow down the pool. Additionally, certain industries, such as finance or technology, often have more extensive interview processes to assess technical skills and cultural fit.
The Perfect Fit:
aim to find the best fit for their organization, not only in terms of qualifications but also in terms of cultural alignment. As a result, securing a job offer may require multiple interviews to thoroughly assess your compatibility with the company's values, team dynamics, and long-term goals. Each interview serves as an opportunity to demonstrate your enthusiasm, adaptability, and ability to contribute to the organization's success.
Perseverance Pays Off:
It's essential to approach the interview process with a positive mindset and perseverance. Landing a job often requires resilience, as rejections may occur along the way. Each interview, even if it doesn't result in an offer, provides valuable experience and an opportunity for self-reflection. Learn from each interaction, identify areas for improvement, and continue refining your interview skills.
Conclusion:
While there is no magic number when it comes to the interviews required to land a job, the process varies depending on numerous factors. By preparing diligently, showcasing your qualifications, and embracing the challenges along the way, you can increase your chances of securing employment. Remember, each interview is an opportunity to learn, grow, and demonstrate your unique value. Stay determined, and success will follow in due course.
Keywords: #interviews #jobsearch #hiring #process #success #jobseeker #preparation #qualifications #competition #perseverance #resume #motivation #advice
See all answers
John Nguyen

Follow
1 person found this answer helpful
Retail Merchandiser at Troc
Be open minded. Be on time. And follow protocol
Reedy Anthony

Follow
Electronic Associate
Still counting after Pandemic trashed my last gig.😥
Cynthia Okonkwo

Follow
over 6 months ago
Shedrick Quinn

Follow
over 6 months ago
Be the first one to answer
Donna W

Follow
over 6 months ago
I work in the payroll and human resources area. I am familiar with keywords to use and not to use. I have seen multiple job postings wanting "interns". This is a catch word that eliminates multiple experienced workers. Why are job descriptions still written with keywords like this? #hiring #qualifications
See all answers
Donna W

Follow
I continue receive notifications to apply for a job like Apple looking for interns. I am open to working as an intern. Yet my concern is they hundreds of applications they receive and process. Thus I do not chase it Yet the I continue to receive online notifications about this. Is there human support with getting a job?
James Swanson

Follow
over 6 months ago
Be the first one to answer
meredith mcgehee

Follow
over 6 months ago
Samantha Milar

Follow
over 6 months ago
See all answers
Elyssa Duncan

Follow
Community Specialist
Michelle Peters

Follow
over 6 months ago
See all answers
Ron R

Follow
With the ability to type a question in here and seek help and advice, I think you are already qualified.
Nellie Lambert

Follow
Administrative Assistant at Area Agency On Aging Region One
It will really help if you know at least Microsoft Word, Excel, and Powerpoint. I'm in the process of becoming a Microsoft Office Specialist for all three of them. I only use LinkedIn Learning because I find them to be the best out there. There is a fee, but they give you, I think it's a 30-day free trial, so you can see whether you like them, or not.
Also, I don't know what your typing speed is, but usually, they ask for at least 40 words per minute. To practice typing, just Google " Practice typing" or something like that. You'll get a lot of ways to practice for free. No need to pay to practice typing. I use them all whenever I want to update my typing speed. There is one out there though that says they will certify your typing speed for $25.00. I don't think that certification means anything because they don't know if it's you or someone else typing the test, so don't waste your money on them. The only "certification" counts is when you take the test in person.
Hope this helps.
Steven Ransom

Follow
over 6 months ago
Does anyone find it strange that the government is putting a lot of emphasis on getting children back in school, but not on children being vaccinated? I may self do not hear those words or phrases being spoken in the news or on social media. ... 🤔 only about teachers being vaccinated.
Now I know that every city news reports that come out are at different times. I honestly have not heard any reports on children being vaccinated before returning to schools.
#casa #career #education #hiringevents #teaching #hiringnews #professionalism #motivation #ageism #foodservices #qualifications
See all answers
Tabitha Guzman-Genske

Follow
That's because they said the best way to spend and virus as fast as possible and get it done and over with is thru children.its sad but true, they know that the kids lil runny noses and coughs will get it thru the population faster thus saving many lives by taking many more....this is the world we live in.....
Steven Ransom

Follow
A Helping Friend In Business
The COVID-19 pandemic has thrown the challenges of parenting into sharp relief. But what about the children? In a new documentary from The Atlantic, dozens of kids share their thoughts, opinions, and feelings about the international crisis.
What does your child think about COVID-19?
Children with symptoms of an infectious disease should not attend school, but the length of time the child should stay home depends on the most likely etiology of illness (COVID-19 or not). Return to school policies for children with COVID-19 should be based on CDC's recommendation for discontinuation of home isolation.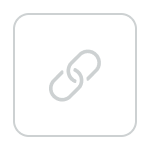 DAWN JOHNSON

Follow
over 6 months ago
What does ot take to get a work from home job? I have way to much experience to not be hired #salary #qualifications