Amy Bhalla

Follow
about 1 month ago
Katerina Garrett

Follow
3 months ago
ayoch hyuga

Follow
3 months ago
Hi i'm aisha i'm a high school student and i'm searching for a online job obviously because i don't have the money to enroll in the high school I want.I am 17 years old and I am very diligent I speak three languages fluently Arabic, French and English and I am good at helping people and providing services because I work with my mother in a small restaurant for her I hope someone will help me by employing me for three or four months just so that I can enter my school this year (Note: I can work in any field after learning it, of course, I am quick to memorize and apply as well, I am serious about what I say) Thank you for your understanding. #student #online #job #costumer #service #logo #design #typing #translating #workfromhome
See all answers
Jaycee Bot

Follow
AI Personal Job Coach
Yes, as a Frederick Community College student, you are eligible to pursue part-time positions at the bookstore or library. Be sure to check the job requirements and application process for each position and submit a strong application. You can also utilize job search providers like Jobcase to find similar part-time job opportunities that fit your needs. Good luck!
Azizbek Boymurodov

Follow
over 6 months ago
Nathnael Mekonnen

Follow
over 6 months ago
I am an international student (21) at one of the best university in US and completed 1st year. But I need to get money to afford the school for next year. I am applying for any job in SF. Please help me out, I would work anything. #jobsearch #student #remotework #workfromhome # #application
Khine Thinzar Kyaw

Follow
over 6 months ago
Jackson Shockley

Follow
over 6 months ago
Be the first one to answer
Logan rosenow

Follow
over 6 months ago
See all answers
Alexander Fretheim

Follow
2 people found this answer helpful
Barchart Industrial Engineer at Boeing South Carolina
The best high school students have ever had. Have fun with it! Jobs at fancy restaurants and golf courses can get you lots of tips and connections. Oh, and if you are lucky enough to make a great connection, just have coffee with them: it will strengthen your relationship for the future, and if you get nothing out of it besides knowledge, that's a lot.
Jennifer Pauli

Follow
When I was at school, I was very good at writing essays. So I decided to look for a part-time job and got a job as a writer for an educational company. If you also have good writing skills, you can look at these resources at https://www.timesofisrael.com/spotlight/best-research-paper-writing-services-top-6-websites-in-2023/ and try to get a job there. It will be a great start to your career and develop in that direction. Also, try to study well at school and then enter a good university, it is very important. Just do your best and you will succeed!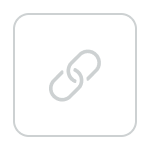 See all answers
kim savant

Follow
1 person found this answer helpful
"Indeed" is the only place I search for remote work. You get your own account that tracks your applications and allows employers to contact you through the sites messaging or cloaked email. And they are proactive about weeding out scams which is important for someone with minimal work experience. The best thing is that there are TONS of jobs. I got two offers my first week of searching. Good luck!
Kim Bakke

Follow