Justin Jones

Follow
Contributor
13 days ago
What is workplace etiquette?
Workplace etiquette refers to the set of acceptable behaviors and manners that employees are expected to adhere to in a professional environment.
Examples of workplace etiquette :
Dress code: Dress appropriately for your workplace. Some workplaces require formal attire, while others allow for casual dress.

Punctuality: Arrive on time for meetings, work, and appointments.

Communication: Speak clearly and politely to colleagues and clients. Avoid using profanity or offensive language.

Respect: Show respect to colleagues and superiors. Be courteous and considerate of their opinions.

Use of technology: Use technology appropriately, such as avoiding personal use of company computers and phones.

Personal hygiene: Maintain good personal hygiene to avoid offending colleagues and clients.

Confidentiality: Maintain confidentiality concerning sensitive information.

Eating and drinking: Avoid eating strong-smelling food at your desk, and use the designated break area for meals.

Workplace safety: Adhere to safety rules and procedures.

Professionalism: Conduct yourself in a professional manner at all times, maintaining a positive attitude and being a team player.
Florence Love

Follow
over 6 months ago
When I was a Store Manager, I look to hire applicants that had a positive attitude,energy and open to learn.
Ponder over this tweet from Bruce Nordstrom "We hire nice people and teach them to sell, but we can't hire sales people and teach them to be NICE"
Your thoughts? Comment below. #sales #professionalism #confidence #retail
Lisa Myers

Follow
over 6 months ago
As a hospice RN case manager, I feel it's more important to love going to work everyday for less pay then making the big bucks and dreading going to your job. Your attitude will show to your teammates and patients and their families. So unprofessional. #motivation, #professionalism, #hospice #advice
Dana Garrison

Follow
over 6 months ago
This place is on point. They have a wonderful Lady in the office and she treats everyone with the same treatment she would want herself. The service technician is awesome too. They have awesome prices that no other company can beat. Best of all they have a HVAC supply store too. I would recommend them to anyone. Thanks for wonderful experience and treatment going above and beyond expectations. #1 #HVAC #professionalism #advice #management #highlyrecomend
Robert Bakeman

Follow
over 6 months ago
See all answers
Lamacia Williams

Follow
Pay attention and ask questions
Billie Jones

Follow
over 6 months ago
Linda Tate

Follow
over 6 months ago
See all answers
Joerg Fricke

Follow
Vet Kennel Tech Facilities Manager at Premier Dog Training
Be open minded, ask about Hilton U! There are many online services that Hilton offers for growth! Know your leadership and the positions they hold.
cathy rosenboom

Follow
Server at Hilton El Conquistador Resort
in orientation. Be yourself and don't bei ntimidated. . Yes it's Hilton but the resort I worked at was a very friendly and welcoming place. I loved my coworkers and was sad that covid lost me my job. Or I would still be there. Have fun.
meredith mcgehee

Follow
over 6 months ago
Steven Ransom

Follow
over 6 months ago
Does anyone find it strange that the government is putting a lot of emphasis on getting children back in school, but not on children being vaccinated? I may self do not hear those words or phrases being spoken in the news or on social media. ... 🤔 only about teachers being vaccinated.
Now I know that every city news reports that come out are at different times. I honestly have not heard any reports on children being vaccinated before returning to schools.
#casa #career #education #hiringevents #teaching #hiringnews #professionalism #motivation #ageism #foodservices #qualifications
See all answers
Tabitha Guzman-Genske

Follow
That's because they said the best way to spend and virus as fast as possible and get it done and over with is thru children.its sad but true, they know that the kids lil runny noses and coughs will get it thru the population faster thus saving many lives by taking many more....this is the world we live in.....
Steven Ransom

Follow
A Helping Friend In Business
The COVID-19 pandemic has thrown the challenges of parenting into sharp relief. But what about the children? In a new documentary from The Atlantic, dozens of kids share their thoughts, opinions, and feelings about the international crisis.
What does your child think about COVID-19?
Children with symptoms of an infectious disease should not attend school, but the length of time the child should stay home depends on the most likely etiology of illness (COVID-19 or not). Return to school policies for children with COVID-19 should be based on CDC's recommendation for discontinuation of home isolation.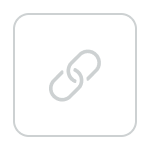 Margarita Tesillo

Follow
over 6 months ago
I have an appeal hearing in the next week, I quit my job after my DM offered me a 2 week personal leave so I could get a personal situation handled. Yet, within a week , she called shouted at me for not being at work, and going on about how my team deserved a better leader and several other things. She went overboard, and later realized she had not only recommended, but also approved the amount of time I'd be off . I believe I am entitled for benefits after voluntary quitting because I was praised and told I was one of her best managers up until the day she Failed to remember our agreement and exposed her true feelings. Things would never be good between us again. I'd like to hear other opinions please. Thanks #professionalism