Interested in this topic? Be the first to follow.
Gladys Vidot

Follow
2 months ago
Would love t return to work again as a Director of Admissions here in Florida!
Randal Johnson

Follow
over 6 months ago
Casa grande pharmacy was a great place to work gave me an opportunity to learn new skills with very patient friendly staff very enjoyable to go to work each day
GINA CHAIBUN

Follow
over 6 months ago
We were able to positioned Casa Blanca 7 in the top ten luxury boutique hotels in Mexico after 3 months of operations. This was achived because of the great team we had working for us. Feel tremendously proud of recuiting and training the entire staff.
Steven Ransom

Follow
over 6 months ago
Does anyone find it strange that the government is putting a lot of emphasis on getting children back in school, but not on children being vaccinated? I may self do not hear those words or phrases being spoken in the news or on social media. ... 🤔 only about teachers being vaccinated.
Now I know that every city news reports that come out are at different times. I honestly have not heard any reports on children being vaccinated before returning to schools.
#casa #career #education #hiringevents #teaching #hiringnews #professionalism #motivation #ageism #foodservices #qualifications
See all answers
Tabitha Guzman-Genske

Follow
That's because they said the best way to spend and virus as fast as possible and get it done and over with is thru children.its sad but true, they know that the kids lil runny noses and coughs will get it thru the population faster thus saving many lives by taking many more....this is the world we live in.....
Steven Ransom

Follow
An exceptional professional who has over ten years of experience.
The COVID-19 pandemic has thrown the challenges of parenting into sharp relief. But what about the children? In a new documentary from The Atlantic, dozens of kids share their thoughts, opinions, and feelings about the international crisis.
What does your child think about COVID-19?
Children with symptoms of an infectious disease should not attend school, but the length of time the child should stay home depends on the most likely etiology of illness (COVID-19 or not). Return to school policies for children with COVID-19 should be based on CDC's recommendation for discontinuation of home isolation.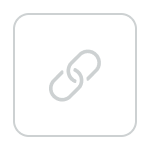 Bill Hagwood

Follow
over 6 months ago
They teach you how to handle different cultures in knowing what to do or not to do because of their beliefs
Bill Hagwood

Follow
over 6 months ago
I had to go through training to learn what to do or not to do.
Bill Hagwood

Follow
over 6 months ago
I heard about CASA. I remember how I was abused by my mother and I didn't want that to happen to other children.
Bill Hagwood

Follow
over 6 months ago
I don't like seeing children being abused or in a unsafe home. I enjoyed checking on their well being. I would also go to their school and talk to their teachers to how they were doing in school. I would go to their foster homes and check on them. I would make detailed reports to the juvenile court on things that I found and that would help the judge in making his decisions on their behalf. I took pride in being the advocate for the children. It made me feel good in knowing I was helping a child have a better future.