Jellian Bermudez

Follow
over 6 months ago
Aminata Kromah

Follow
over 6 months ago
Aline Khneizer

Follow
over 6 months ago
Jenny Hong

Follow
over 6 months ago
See all answers
Paul Baker

Follow
Community Specialist
@Jenny Hong yes, there are programs online that you can take to become certified to teach Montessorie preschool. I would make sure you check to make sure that they are accredited and their certifications will be accepted by schools you want to apply to be a teacher at in the future. It's also a good idea to ask the Montessori schools what programs they might recommend for this certification as well. Good luck!
Lawrence White

Follow
Community Specialist
over 6 months ago
VIPKID is seeking passionate educators to teach English online to over 300,000 students in China with the flexibility to teach from anywhere and earn competitive pay of $14 - $22/hour.
Why Teach with VIPKid? Flexibility! That means you can work every day, only Tuesdays mornings, every other Friday, or whatever works for you.
Other benefits:
Flexibility with no commute and no minimum hours
Curriculum provided
Opportunity to earn additional rewards
An amazing community of 40,000 teachers
Ability to participate in local events and conferences
#VIPKID #hiringnews #jobsearch #parttime #teaching #NationWideUSA
Steven Ransom

Follow
over 6 months ago
Does anyone find it strange that the government is putting a lot of emphasis on getting children back in school, but not on children being vaccinated? I may self do not hear those words or phrases being spoken in the news or on social media. ... 🤔 only about teachers being vaccinated.
Now I know that every city news reports that come out are at different times. I honestly have not heard any reports on children being vaccinated before returning to schools.
#casa #career #education #hiringevents #teaching #hiringnews #professionalism #motivation #ageism #foodservices #qualifications
See all answers
Tabitha Guzman-Genske

Follow
That's because they said the best way to spend and virus as fast as possible and get it done and over with is thru children.its sad but true, they know that the kids lil runny noses and coughs will get it thru the population faster thus saving many lives by taking many more....this is the world we live in.....
Steven Ransom

Follow
A Helping Friend In Business
The COVID-19 pandemic has thrown the challenges of parenting into sharp relief. But what about the children? In a new documentary from The Atlantic, dozens of kids share their thoughts, opinions, and feelings about the international crisis.
What does your child think about COVID-19?
Children with symptoms of an infectious disease should not attend school, but the length of time the child should stay home depends on the most likely etiology of illness (COVID-19 or not). Return to school policies for children with COVID-19 should be based on CDC's recommendation for discontinuation of home isolation.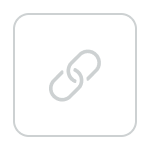 Find Your Future LA

Follow
over 6 months ago
Find Your Future LA

Follow
over 6 months ago
Find Your Future LA

Follow
over 6 months ago
Find Your Future LA

Follow
over 6 months ago