How do you survive office life? This topic is all about the stories that happen in the office and tips for navigating life on the cubical farm
D Smith

Follow
about 1 month ago
I need serious advice with my job, especially now that the busy season has ended and my boss is asking for my input for how to improve for next season, and hours are being cut.
Here's the deal, and it's probably going to be a long post, but I'll keep it as concise as possible.
I started at this company in October. It's relatively in my field, and in the beginning it seemed perfect. I was hired with the express expectation and promise of taking over as Office Manager once the time came. We just needed to staff up and create the systems for a successful transition. My job constantly gave me two options, taking over as office manager, or a finance position. I chose Office Manager until we had the staff and systems in place to find someone to make the transition into finance, which pays more and is in my fos.
I was thinking of the company's longevity, but then the Office Manager position seemed to open up a lot faster than expected, as we got the news that our current manager needed to move unexpectedly, therefore what was supposed to be approximately a year-long transition suddenly became 3 months. It was at this point that I realized that both the owner and the manager weren't ready to let go. For clarity, it's an extremely small office, at most we've had 6 employees on payroll at a time. We suddenly dropped to 4 at the height of the busy season, now, we're back up to 5 with our recent part-time hire. My boss and manager are close personal friends, to the point where their dynamic is unprofessional, almost uncomfortable to be around. This is why the manager and boss aren't ready to transition, as promised, it seems their friendship overshadows the good of the business. As time draws closer for the manager to leave, time that should've been used for training turned instead into scapegoating and animosity. All of a sudden, it felt like I was getting yelled at by one person or the other for simply doing my job in the capacity that I understood it, but they'd have inside conversations that I wasn't privy to, and get upset with me for following established procedures because during these conversations, they'd decide to change things up with no notice or notification. If I simply stated that I was following procedure, they'd yell at me to calm down and say that I was overreacting. I mean throwing their hands up, calling me aggressive, and making me take a break before I finish my sentence. I will give you an example: Me: Hey, there's this message from X client. Manager: Walks over from three doors down I already took care of that client. Boss and I are talking about it now. Next time, you need to pay better attention. Me: Sorry, I wasn't aware. I just noticed this message and thought you should kn-- Manager: Throws up hands WOAH! You need to calm DOWN! Right now! I'm just telling you it's taken care of, okay? No need to be so aggressive or defensive. Maybe you need to take a break and take a few deep breaths, NOW, okay? Me: I'm fine-- Manager: Just go. Regroup, maybe come back refreshed, alright? I left. Came back, and told my manager that I quit. They didn't accept my resignation and told me I wasn't allowed to leave, they needed me and had plans for my future.
The same scenario has happened multiple times. There are financial reports that I won't turn in, because the manager isn't a numbers person and will say that my figures are off, and refuses to show their work when I will send videos, screenshots, and show how I've ran over their figures multiple times and it always comes to the same result. The manager will say "just do it my way. I don't care what your 'math' shows." Last month alone, they cost the office over $800 in inaccurate figures. The last person who was let go was fired for costing the office about $700. Whenever I show evidence for why I did something the way I did, the manager will call me back to their office and say that no matter what, I'm wrong. As the office scapegoat, I will run the figures 'your way' but will not attach my name to them, get blamed and lose my job. So I leave any inaccurate reports for my manager to sign off on and turn in. The boss is so enamored by their personal friendship that they don't bother to check the figures, even when I warn that they may be off. If I submit the same report, it gets triple checked although my numbers have never been off.
The favoritism is apparent, which I wouldn't have minded if it didn't come with the enormous amounts of passive aggression. Once I overheard that my boss had intended on having the manager be the office manager remotely (not sure how that even works) I shifted my focus from management to the finance position, and mentally checked out from that aspect of the business. Sure, my guaranteed promotion was out the window, but I have (promised) job security for life. Grievances with the transition to finance: My job has offered on approximately 8 occasions, the finance position. Every time I say "Yes" they look at me like I'm crazy, like "Yes" wasn't a good enough response, then retract and say something along the lines of I should think about it. It's monthly at this point that they offer me the position, I say yes, and they retract. The most recent offer, they offered, I accepted, then they started talking like I can't actually handle the position. I assured them that I can handle it, but it still ended in the same side-eye and retraction. This is where the office scapegoat part comes in. I often go to work in anxiety, wondering what I'll be blamed for, yelled at, condescended for, or belittled for today. Even times where my boss, manager, or coworker was obviously the cause of the issue, I'm not allowed to say that it wasn't me and swallow my pride, just to fix the problem and accept the fact that I'm the office issue.
I am willing to admit that I'm not a perfect employee, most of my issues stem from being the office's only single parent and having to take time off to take care of my kids. If there's an in-office error that I make, I make it once, get corrected and do my best to make sure that that issue never occurs again. So far, I've made a total of three business mistakes and two of them were from sudden policy changes that I wasn't aware of until there I was getting berated or written up with no prior warning.
Here is the part where I need advice: I've been mentally checked out for months at this point. I get my best work done when I'm allowed to clock in, put in my headphones, and not talk to anyone. I recently got two weeks of work done in two days. I hate going to work every day and waiting for whose mistakes, or what surprise I'll be blamed for. I'm the only single parent in the office, the only single income household and this job offers job security for life, even if during the slow season it goes down to part-time. I go to work most days just because I need to provide for my children and I can't be without employment. I live in a small town and finding another job in my field for even similar pay is hard to come by. I feel like I'm held hostage to this job, it's pretty much the only one in town that offers hours within my children's schedules, I don't have a support system to work outside of when they need me unless I work remotely.
I'm torn, because the finance position offers a LOT more money, I can work the less hours in the busy season and still make enough to support my family at the rate of full-time at my current position. I apparently have job security for life, and it's in the field I've been studying for for years. Where I live, finding another job that gives me the flexibility I need to take care of my kids is hard to come by, although sometimes it's too much flexibility, I will say something like "I may need to take a late lunch, or a longer lunch break" and they'll just give me the day off. But I HATE going to work every day, and that translates into unnecessary frustration at home. The position that I was promised fell through already, and there's no guarantee for the growth that they offered as a replacement. I feel like I'm holding onto hope that I will get the positions promissed and that the position change will lead to less pressure. I feel like my job needs me but doesn't want me. But there are very few options available in my area, but TBH, at times, I'd rather go back to working at Burger King than stay where I'm at.
Be the first one to answer
Laura Thebodeau

Follow
2 months ago
Ping before you dial?
I read an article that stated you should ping a co-worker and let them know you're going to call and why before calling them.
This is totally foreign to me (and seems to duplicate the effort).
I agree you should check their status before calling - you should also keep your status current, and honest. There were comments from people who claim to have solo meetings so they don't get calls.
As a trainer I expect to get unexpected calls throughout my day. When I worked as a product specialist and customer support for SAAS companies it was common for sales people to call needing quick answers about accounts or new products.
If I needed answers about a software update I expected to pickup my phone, some things are quicker and easier spoken than read.
Has office etiquette changed?
Curious, do you ping first, do you expect your coworkers to ping before calling?
Crystal Milom

Follow
2 months ago
I am a bartender mixologist and I'm wondering how can I get into hotel work
Crystal Milom

Follow
2 months ago
I have my GED diploma and I am almost done with college for medical billing and coding at Long Island Business institute
See all answers
Crystal Milom

Follow
Banquet bartender
Thank you so much for your response. I will definitely start applying to different hotels.
Andre'a Garrison

Follow
QA SPECIALIST DEPT OF LABOR
@Crystal Milom Hello ! You already have hospitality and customer service expierence. You have strong communication, are organized, a good listener and helpful to out of town guests. You are dedicated to maintaining excellent customer service. You are organzied and can access customer needs and prefrences and make recommendations. You have the skills just let the employer know!
You got this! Good luck!
David Diaz

Follow
2 months ago
See all answers
Andre'a Garrison

Follow
QA SPECIALIST DEPT OF LABOR
@David Diaz According to the SSI Adminstration website SSA is eager to hire hard-working, resourceful, well-qualified people. Most positions require a college degree or 3 years of progressively responsible experience or a combination of both. The "How to Apply" section of this site provides information for applicants.
I have also learned that even if a company asks for you to have a specific degree, they will hire the right canidate with or without a degree. Sell yourself!
You got this! Good luck!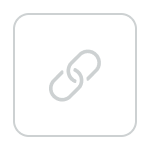 Sonia Bonilla

Follow
Claims Specialist at Social Security Administration
Technically yes, you can. But most likely someone with a degree or military background will score higher and will DQ you. You don't want to work for SSA these days. Excessive work. Not enough training and very micromanaged.
Nancy McGourty

Follow
2 months ago
See all answers
Jeralyn Elsasser

Follow
Sales Clerk at Sees Candies
Smile, greet clients, keep area neat, answer phones and thank them when they leave.
Andre'a Garrison

Follow
QA SPECIALIST DEPT OF LABOR
@Nancy McGourty Hello! The duties you would need to complete as a front desk receptionist vary per company. However basic duties are; Greeting candidates Greeting and assisting visitors / vendors Answering telephone calls and forwarding phone messages as necessary Preparing and submission of expense reports Maintaining office personnel master schedule Picking up, reviewing and distributing mail and deliveries Scanning invoices to accounting Packing and shipping of outgoing mail and shipments Filling out and submitting applications for registrations Assisting in scheduling meetings, reserving conference rooms, updating the daily conference room schedules, and ordering and setting up meals
Ali Khalifa

Follow
2 months ago
Data Entry, Translation English & Arabic, Admin Work
See all answers
Andre'a Garrison

Follow
QA SPECIALIST DEPT OF LABOR
@Ali Khalifa Hello, I see that you have translation , data entry and admin work tagged to this post. Have you thought about doing translation work? You could probably do some virtual assistanting work as well! If you need help searching please reach out! You can go to the Jobcase Job board and customize your searxh to fit your needs !
Good luck!
Latasia Lewis

Follow
2 months ago
Medical Administrative or Medical billing and coding
See all answers
Nur Yunlu

Follow
Restaurant Worker / Designer / Marketing
Andre'a Garrison

Follow
QA SPECIALIST DEPT OF LABOR
@Latasia Lewis Hello ! A medical Admin is professional whose primary function is to ensure the smooth running of all elements of the medical facility. A medical biller and coder are medical billers and are responsible for ensuring healthcare providers receive payment for their services.
Linda Bolger

Follow
2 months ago
See all answers
Andre'a Garrison

Follow
QA SPECIALIST DEPT OF LABOR
@Linda Bolger A number of employees at SOCIAL SECURITY ADMINISTRATION in year 2021 was 59,561. Average annual salary was $86,516 and median salary was $81,893. SOCIAL SECURITY ADMINISTRATION average salary is 85 percent higher than USA average and median salary is 88 percent higher than USA median.
This is my Source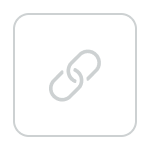 Darlene Basier

Follow
2 months ago
See all answers
Runa Akter

Follow
Cashier in newsahara
Making sure everyone's needs are met in a timely manner and prioritizing each task as to its importance. Seems like I'm always watching the clock! That's just part of the job.
Josh Cordell

Follow
Administrative Assistant at Adw Cleaning Llc
Remembering every detail to 100% accuracy.