Hey New Hampshire! Find jobs, post jobs, and get local info related to your state here
Steven Ransom

Follow
18 days ago
Steven Ransom

Follow
18 days ago
Location: Seattle, WA,
Type: Certified Nursing Assistant (CNA): $20-21/hr (PRN & PAID DAILY)
Preferred at least 6 months minimum of Skilled, Rehab, and/or Long Term Care nursing experience.
Active State license
BLS/CPR Certified
Physical and TB tests within the last year
Knowledge base: Gale Healthcare serves over 4,000 facilities in 38 states and pays their clinicians DAILY. With Gale, you gain access to thousands of open shifts with 24/7 support, receive benefits as a W2 employee, get paid daily after every shift + gain the opportunity to make a real difference in thousands of people's lives!
Tip: Our "Why"? Because clinicians are working short-staffed, and people are going without care. #UseGale
---
😌 Please feel free to contact me with any questions you might have.-Feel free to follow, connect, and join my groups.
---
🚨 Disclosure: The job leads are a direct hiring opportunity and NOT a Jobcase sponsored job alert. Interested applicants are encouraged to practice due diligence during the application process and pursue any additional inquiries for any position. Job leads are sourced from all over the world wide web.
#workfromhome #customerservice #callcenter #nationwideusa #jobsearch #hiringnews #firstjob #unempolyment #careerdiscovery #officelife #veterans #streeful #advice #amazon #dataentry #careerpath #goodjobs #emploershoutout #newyork #ohio #colorado #tennessee #strongertogether #southcarolina #washington #alaska #chicago #massachusetts #seconchances #missouri #disabiliy #oklahoma #indiana #newmexico #nevada #georgia #virginia #illinois #arizona #alabama #maryland #michigan #northcarolina #Westvirginia #hawaii #canyourelate #oregon #pennsylvania #kentucky #newhampshire #connecticut #letscelebrate #louisiana #delaware #newjersey #iowa #wisconsin #kansas #mississippi #idaho #vermont #gotajob #maine #northdakota #utah #minnesota #southdakota #montana #rhodeisland #puertorico #washingtondc #wyoming #nebraska #jobhunting #hiringnow #nationwadeusa #fulltime #careerdevelopment #community #workfromhomejobs #medical #service #nowhiring #teenjobs #management #careerchange #remotejbs #remotrjob #enterlevel #interview #resume #motivation
Steven Ransom

Follow
over 6 months ago
Chasity Mason

Follow
over 6 months ago
Im. Looking for the site that has Amazon Product Testers work from home in NH? #amazon # #newhampshire
See all answers
Ashley Wilson

Follow
Content Manager at Jobcase
I have never heard of this role, but I do know that you can find their remote roles here. Best of luck!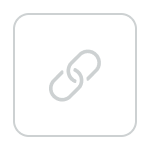 Lenin Pina

Follow
Community Specialist
over 6 months ago
Elyssa Duncan

Follow
Community Specialist
Lenin Pina

Follow
Community Specialist
over 6 months ago
Manchester, NH - Amazon's PillPack virtual Interview Day is Sunday, October 11, 2020, from 10a-12p (ET).
Come and learn more about being a Pharmacy Technician at PillPack! You will speak with team members virtually from our Fulfillment department and learn about how PillPack is changing people's lives through reinventing the pharmacy experience.
If you are looking to enter a new field where what you do every day has a lasting and valuable impact on customers, then this is for you!
PillPack has opportunities catered to experienced technicians as well as openings for individuals who are not registered technicians and are looking to break into the pharmacy world!
Positions Hiring For:
Location:
We are located in downtown Manchester, NH 03101!
Get all the virtual hiring event details and application instructions at https://www.pillpack.com
#PillPack #hiringnews #jobsearch #pharmacytechnician #NewHampshire
Lenin Pina

Follow
Community Specialist
over 6 months ago
The White Mountain Hotel and Resort in North Conway, NH is hiring. Current job opportunities include:
Executive Chef
Line Cook
AM & PM Host/Hostess
AM & PM Server
Busser/Barback
Housekeeper
House Person
Dishwasher
For more information, go to whitemountainhotel.com or call (603) 356-7100.
Mandy Evers

Follow
Jobcase Contributor
over 6 months ago
Mandy Evers

Follow
Jobcase Contributor
over 6 months ago