Ma. Flora Elna Toriado

Follow
2 days ago
Hello everyone! I am looking for work. I have 9 years call center experience, 3 years as a researcher and currently have a part time job as an encoder. I also have knowledge as Social Media Manager with trainings with graphic design, video editing, wordpress etc. #workfromhome #remotejobs #jobsearch
Reena B.

Follow
10 days ago
I saw many of our wonderful Jobcasers post about commuting in the cold temperature. This made me think of my own situation. I have been working remotely for a few years now. It certainly has its advantages, like not having to dig my car out of the snow or sitting in traffic. However, during the holiday season, I especially miss going to the office. Around the holidays, the mood was always joyous, and my co-workers had fun stories to share about their families and traditions. I learned so much from them and I am so grateful to have met them. I do miss this interaction with my co-workers. Now that I am working at home, I certainly appreciate being part of that office life once. Of course, all the potlucks and lots of home delicious home baked goodies were pretty good too. We all gained weight together but then had something to complain about in January.
#workfromhome #remotejobs #remotejbs
Steven Ransom

Follow
12 days ago
Steven Ransom

Follow
16 days ago

Follow
about 2 months ago
Hi there! I am currently looking for work from home with no degree or experience needed as I am a stay at home mom just trying to make ends meet. Please do not contact me with scams. REAL INQUIRIES ONLY PLEASE!! #workfromhome #remotejobs
See all answers
Colleen Reid

Follow
2 people found this answer helpful
try google search of remote jobs. indeed has remote jobs. they wont fall in your lap. You really gotta work to find legit remote work
Reena B.

Follow
Admin Assistant at Veritas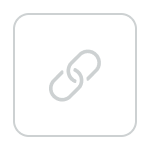 Tricia Hendrix

Follow
Community Specialist
4 months ago
Wendy M

Follow
over 6 months ago
Elyssa Duncan

Follow
Community Specialist
over 6 months ago
If you're interested in a #workfromhome position, here are three great options for you to explore today!
Tech Support: This role handles communications with customers and/or other employees via online chat, phone, and email to help them troubleshoot technology problems. Find Tech Support openings near you!

Customer Support Representative (CSR): This position interacts with customers to help them problem-solve issues, process orders, and provide info about a service. Find Customer Support Representative (CSR) openings near you!

Data Entry: This job involves maintaining databases, filing documents, making spreadsheets, updating records, and other related tasks. Find Data Entry openings near you!'
What WFH job would you LOVE to have?
Elyssa Duncan

Follow
Community Specialist
over 6 months ago
Elyssa Duncan

Follow
Community Specialist
over 6 months ago
Teachable is looking for "customer centric, technically minded and passionate people to help support our creators in using the Teachable platform." This is a full-time, work-from-home role with a base salary of 42,500 per year!
Read the full job description here: https://jobs.lever.co/teachable/98fc31ca-674c-41d8-b1d9-d720b6d4a961
Responsibilities:
Deliver solutions to customers by email and live chat
Build knowledge of the functionality and capabilities of the Teachable platform
Demonstrate strong communication and interpersonal skills by explaining processes and information in a concise and thorough manner
Collaborate and help close the customer feedback loop by reporting feedback to product and engineering teams
Qualifications:
1-year experience in a customer service role
Strong writing skills
Willingness to listen, empathize and assist
Work from home jobs go quickly, so be sure to apply as soon as possible! Click here to apply
Benefits:
Health, dental, and vision benefits
Vacation, personal, and sick time
Parental leave
4% 401(k) with match
Supplemental student loan repayment assistance or a professional education stipend
50% gym & wellness match
Headspace subscription
$250 Donation Match Program
Good luck!
#workfromhome #hiringnow #customerservice #remotejobs #nationwideusa #jobsearch