Diana Fernanda

Follow
over 6 months ago
Diana Fernanda

Follow
over 6 months ago
Nancy Muricho

Follow
over 6 months ago
Cathy Silinsky

Follow
over 6 months ago
snehal chhajed

Follow
over 6 months ago
See all answers
Lawrence White

Follow
Community Specialist
Hi @snehal chhajed , there are a number of local employers hiring in San Jose, CA right now. Have you been applying? What type of jobs are you looking for? Do you have a specific salary preference? Are you interested in full or part-time employment?
Do you have an updated resume? Upload it onto your Jobcase Profile or use the resume builder option to create your new optimized resume.
Make sure you include your profile picture to ensure you drive more hiring manager interests to your potential and attract more member/employer connections in the community. See How to pick the right profile picture on Jobcase to learn how you can upload a profile pic that fits the image you want to present to employers.
Get Connected! Your relationships are vital to your network! Use your old connections to propel your hiring potential to new levels. Connect with your family, friends, former co-workers, and managers today and ask them to follow and add personal/professional references on your profile. Doing this will help highlight your skill, strengths, and personal traits and inspire hiring decisions to go in your favor.
To start your new job search use the Jobs tool on this page to query for new job listings and hiring opportunities available in your preferred work location, (city/state).
Also, share some of your top job preferences with us, and will use your information to match you up with job leads and hiring opportunities that fit your immediate job needs and future career goals. Thank you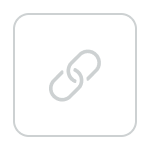 Elyssa Duncan

Follow
Community Specialist
over 6 months ago
Eleana Bowman

Follow
Community Specialist
over 6 months ago
Appen works with some of the biggest companies in the world and supports more than 1 million contractors around the globe!
Appen offers flexible #workfromhome positions that allow you to work either a few hours a week or full time. Positions are available in transcription, translation, linguistics, engineering, marketing, financing, and sales. They even offer micro-tasks, which are smaller jobs that can be completed from home in about an hour!
Click here to learn more and apply!
#remote #hiringnow #hiringnews #jobsearch #transcription #dataentry
Ellen Wolf

Follow
over 6 months ago
Diana Shattuck

Follow
over 6 months ago
I've been looking into work opportunities that I can do from home. One position that I came across is transcription? I've been doing some research and it seems like the general role of a general transcriptionist is to listen to audio files and transcribe it to words... maybe not the most exciting job but seems like a lot of opportunity for different avenues.
I'm a good typer, accurate and pretty fast. Any tips or suggestions for this career?? Thanks!
Teresa Hollowell

Follow
over 6 months ago
What do you think of a transcription training and employment from home? I need employment 7 months a year as I am a tax preparer the other 5 months.