Crystal Nixon, CSP

Follow
2 months ago
Basem AbouJudom

Follow
3 months ago
Be the first one to answer
Joyce Winters

Follow
3 months ago
In a job hunt, some experts say that connections are the most important influence in landing a job. Without a personal referral to pass your résumé along to a manager or who can put in a good word for you, your chances of landing a job are supposedly nonexistent. I disagree with this statement to a certain extent, I do feel it's helpful to know someone who can help you get through the door, but there are other ways of securing an interview or securing a role at a company. Not everyone knows someone employed at the company that their interested in, but it is possible to find some of the current employees on LinkedIn and ask if they could become a mentor to you and or provide a reference, they can communicate to the company that they believe in your professional abilities. #Truth #advice #Jobsearch #Networking #Connections
See all answers
James Daggett

Follow
1 person found this answer helpful
Talented Digital Multimedia Production Specialist
Funny thing, people tend to leave a couple of key factors out of the "who you know" equation. First off, the saying is wrong. Allow me to correct it. "Who you know" is not good enough. The true benchmark is "how they know you". what kind of worker do they consider you? It's not good enough for them to simply "like" you. Their placing their reputation on the line. I know some friends. that I wouldn't hire even if highly qualified. The final part is making that you're in position. You have to be ready with your credentials, skills, etc. in order.
In closing, it is my humble opinion picked up from years of experience that the key to success in just about everything is Position, Preparation, and Promptness.
See all replies
Crystal Binghams

Follow
Of course, a personal referral to pass your CV is a great idea, but I think think that it is more important to take care of the personal statement and make sure that it is free of mistakes. I prefer to ask experts from https://edubirdie.com/personal-statement-editing-service for help with editing. Once my personal statement along with my application will be on review by the recruiter or college teacher, I am sure that it will receive great feedback.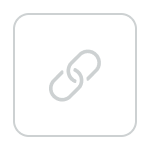 Be the first one to answer
It's Your Time "Believe and Achieve"

Follow
6 months ago
I'm telling you the truth...(Must Read w/o Fail.)
People think because they are "cleaning tables" in a restaurant, perhaps that's their flight in life. However, that's NOT true.
Believing in yourself, creates the change.
My Best Friend Forever (BFF) was washing dishes for a living and he said, "Man, I was washing more dishes in 30 days at a 5 - Star Restaurant, than 10 families could possibly wash in one year." "I was worn out."
"I woke up one morning and realized I could type about 125 wpm, so I applied for a job outside of my belief factor."
"No sooner than I submitted my poorly typed resume, which highlighted one significant skill-set...TYPING, I was offered a job, and started in less than two weeks as a Telecommunication Operator."
"My poorly rated salary tripled before I could blink my eyes, and I never looked back since."
Listen, if you can follow some simple and crucial principles or rules; and apply them to your life, your outcomes will never be the same.
By the way, my BFF or Best Friend Forever, happened to be Me..!
I Believe You Can..!
#workfromhome #interview #resume #jobsearch #networking #determination
It's Your Time "Believe and Achieve"

Follow
6 months ago
I'm telling you the truth...
We both have seen people getting jobs they are hired for, and NOT the jobs they strongly desire for. Does that sound familiar to you?
Don't miss my upcoming "Speak with a Purpose" where I articulate 5 - Crucial Steps towards "getting the job you want" instead of settling for work you REALLY don't want.
Listen, "Optimism is the faith that leads to achievement. Nothing can be done without hope and confidence. ~Helen Keller
Pay attention to these notes, and you won't have to look back in anguish.
I Believe You Can..!
#workfromhome #interview #resume #networking #jobsearch #determination
Steven Hunt jr.

Follow
over 6 months ago
I am trying to work with an event coordinator To promote and boost sales by providing live entertainment At 3rd event. Which in turn would help promote my business. #networking #private
Janice Reed

Follow
Community Specialist
over 6 months ago
@Marquese Gates landed a new job as a staffing specialist to help ppl find jobs. It's an amazing opportunity to CONNECT with him and COMPLETE your profile so your new contact gets a better chance of your skills and interests to recommend any good match. There are a couple ways to initiate a professional connections online:
Introduce yourself in a sentence or two about your experiences and professional goals
Ask SPECIFIC questions about particular job requirements or application steps
Ask about other career advice such as company recommendations or suggestions for additional contacts to build
You can do these on Jobcase through COMMENTING and MESSAGING! Always remember to FOLLOW UP and THANK YOU as the professional courtesy for both online and in person networking.
What are your tricks to do networking in real life vs. online?
Kai Dickerson

Follow
Community Specialist
over 6 months ago
Yiming Shuang

Follow
Community Specialist
over 6 months ago
Feeling stuck with your job search, or considering a career transition soon? Networking is your best bet to boost your chance to land a new job. And the holiday season is a great time to do so! Try to drop a line in email, social media or even your holiday greeting cards and let your old colleagues know that you're thinking of them. It's a lot easier to network now via social media or virtual hangout so you might even be networking while sitting on your couch at home.
Check our tips on how to use personal networks to get a job. Share with us your networking experiences. Have you gotten a job through networking? How did it work?