Gladys Hicks

Follow
over 6 months ago
See all answers
Neil Hochhauser

Follow
2 people found this answer helpful
I can't wait to vote against governor Abbott he is not for the people that voted for him he is for big business. Those $8hr jobs nobody wants still nobody wants. Thanks for cutting my unemployment. People that lose money have a long memory In the voting booth
See all replies
Philip Dangelo

Follow
Note: You do know that the additional Fed unemployment is a ploy by the democrats to buy votes. Depend on yourself, not politicians and go back to work. Abbott was absolutely correct to stop the $300.00 per week that kept people on their couches instead of earning a living for themselves and their families. Self reliance is freedom.
Matthew Jimenez

Follow
over 6 months ago
Be the first one to answer
Pamela DuBry

Follow
over 6 months ago
Lyla Moss

Follow
over 6 months ago
Small town doesn't have many opportunities close to home. I'm looking for Remote Work Room Home. #remoteworker
Akl ima

Follow
over 6 months ago
See all answers
Venee Dee

Follow
Remote Customer Service Chat at Sitel
That really depends on your prefer .I prefer to have two work @ home positions now.I have found out having either two p/t or one p/t and one fulltime positions that have varying schdules that fit your lifestyle.you can except temporary..contract..or 1099 positions.Just read through job description and qualifications then when you can find out how they schedule
Eugene Henderson

Follow
over 6 months ago
See all answers
Eleana Bowman

Follow
Community Specialist
Finding a legitimate #workfromhome job can be tough. But, we're here to help! My team and I have partnered with FlexJobs to offer Jobcase members a special offer - a FREE webinar focuses on remote jobs, how to prepare your #resume and cover letter, and the best way to prepare for your #interview. Register today!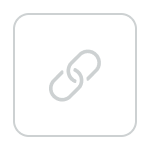 See all answers
Heather Gillam

Follow
I work for a place called Startek, you can try them.They went remote about a year ago, some still do go to the office but I'm in Missouri and I've seen workers now from all over the country.
Theresa Osugba

Follow
over 6 months ago
Be the first one to answer
Dennis Fender

Follow
over 6 months ago
Mildred Lewis

Follow
over 6 months ago
I'm retired and looking for part time remote and I don't want to do surveys, some minor customer service would be nice #parttime #remoteworker