Hey Virginia! Find jobs, post jobs, and get local info related to your state here
Lawrence White

Follow
Community Specialist
over 6 months ago
Jason Bitten

Follow
over 6 months ago
Honestly, just a benefits package
See all answers
Heather Gillam

Follow
I work for a place called Startek, you can try them.They went remote about a year ago, some still do go to the office but I'm in Missouri and I've seen workers now from all over the country.
See all answers
Lilly Noriega

Follow
Thank you guys for your help, I did a phone appointment on Virginia website and they scheduled in two weeks. Finally when I have my appointment they called me one hour and a half later of the time it was. They mentioned that I need to do the ID.me but they will send the email. Of course, they didn't. I found out in another research the link to do it after I open my account. Follow you will find the email everybody needed to receive to share with VEC and receive the payments. (I am still waiting the 7 days period time) Gov2Go This message from Gov2Go on behalf of the Virginia Employment Commission (VEC) is to notify you that you are required to verify your identity to access your unemployment benefits.
VEC has partnered with ID.me, a federally certified digital identity provider, to perform a highly secure digital identity verification process for unemployment claimants.
Please follow these steps to verify your identity:
Visit https://hosted-pages.id.me/virginia-employment-commission Click on the green "Verify with ID.me" button to begin verification Follow the prompts to verify your identity Allow 5-7 business days for VEC to process your verification You must complete this verification process within 14 days of notification to be eligible for benefits. Your claim will be suspended until a successful verification is received and failure to complete this process may result in a denial of benefits.
ID.me is a trusted, secure service used by many government agencies and is available online 24 hours a day, 7 days a week. For more information and FAQs about ID.me, please visit help.id.me and/or watch this instructional video.
Thank you,
Virginia Employment Commission
Contact support@getgov2go.com for questions or assistance.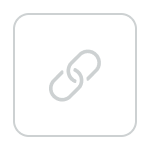 Amber McFall

Follow
Assembly Line Worker at Rei
Call your local state representatives office or go to your local unemployment office 😁👍
Lawrence White

Follow
Community Specialist
over 6 months ago
The Dignity of Work is offering a five-week Construction Training and job placement opportunity for job seekers in Virginia.
Advance your future, build a career in construction! Complete this short training program Dignity of Work will connect you with well-paying employment with reputable Virginia contractors!
Program Benefits:
Comprehensive Training - from learning construction fundamentals to earning industry certificates, position yourself for long-term success.

Excellent Wages - connect with employers to jumpstart your career at $15-$17 per hour + ability to grow your salary with experience.

Work for the Best - take matters into your own hands by deciding which company is the best fit for you.
#DignityofWork #hiringnews #jobsearch #construction #careertraining #entrylevel #noexperince #Virginia
julie herring

Follow
over 6 months ago
julie herring

Follow
over 6 months ago
Unemployment, im in virginia. i filed unemployment back in november, and i have yet to recieve a dime. i was able to file my weekly til this week n tells me i have no claim, finally got someone on the phone and they told me i have an issue of unclaimed so i gotta contact customer service. How the heck do i contact them #unemployment #virginia #advice #benefits #help
Shawn McAdam

Follow
over 6 months ago
144 days since receiving monetary determination eligibility from Virginia Employment Commission, yet still no unemployment payment.
What's going on at Virginia Employment Commission? #unemployment #virginia #vaemploy
Tricia Hendrix

Follow
Community Specialist
over 6 months ago
Adecco is looking to fill a fulltime (40 hours / week) contract for 3+ months with wage of $19.08/ HR from M-F 8AM – 5PM in Richmond, Virginia.
Not in Virginia? Scroll down to the bottom of this post!
What you will do
Responsibilities for this Customer Service/Call Center Representative job include, but are not limited to:
Provide excellent customer satisfaction to internal and external clients.
Responds to customer verbal and/or written inquiries
Records details about customer inquiries
Helps resolve complicated customer complaints
Coordinates and expedites customer inquiries to other departments for resolution
Perform other duties assigned by Customer Service supervisor.
Qualifications for this Customer Service Representative job:
What you will need
High School Diploma or Equivalent (GED)
Ability to multitask simultaneously with attention to detail, free from errors.
Highly Effective Verbal Communication Skills Additional language is a plus.
Computer and keyboarding skills. Able to navigate around Microsoft office.
Minimum 4-6 years experience required in a Customer Service/Call Center Environment.
What's in it for you?
Weekly pay
401(k) Plan
Skills Training
Excellent medical, dental, and vision benefits
Click which link best fits you below:
I am not in Virginia but I need a job