Phoebe Montrie

Follow
5 months ago
There is no doubt the Pandemic impacted and disrupted almost every single part of our lives, but one of the most obviously hardest hit industries was the Hospitality sector. 👩‍🍳 🍽 ☕️ 🍻 👨‍🍳 🛎
It was a rollercoaster🎢 of openings and closings, full of lots of uncertainty about what was safe or not - and when. Not to mention the budgets and wages that were already stretched so thin - now pushed to the brink. 💸 It felt like every single day was hard for a while.
But now we seem to be turning some kind of corner, and it's up to us to build this brand new world the way we want it to be. So whats the new normal for summertime dining and work in the Service Industry? ☀️ 🍹
What are the ways you've noticed restaurants or bars changing now that we are two years into the pandemic?? Have there been any positive impacts you've noticed from the pandemic at all?? Is it starting to get easier working in restaurants now that it's 2022 vs 2020?? Whats next for Hospitality?? 🍽
#Foodservices #Aboutmyjob #Jobsearch #Advice #Motivation #Application #Hiringevent #Watercooler #Advice #Pandemic #Dining #Coronavirus #Stressful
See all answers
Good Bye

Follow
1 person found this answer helpful
I'm not sure if anything changed for the better from the pandemic. It seems like there is more fraud, more people wanting handouts instead of actually earning their way. Every place I go seems to have Gratuity as a part of the process. People got lazier with shopping and delivery options.
sy jones

Follow
no it still the same crap it used to be. even worst in many areas .
PORSHIA VIVIANS

Follow
over 6 months ago
See all answers
Paul Baker

Follow
Community Specialist
@PORSHIA VIVIANS have you had any luck with your unemployment benefits since you posted? I'm sorry to hear about your current struggles. We have seen some members find support in getting their unemployment payments unstuck by contacting their local state representative.
We do have a Work from Home resource center which will provide you with great advice on how to get a remote job. You can also do a job search on Jobcase for remote work too. Good luck Porhia and please come back and let us know how things are going.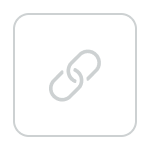 Mike Thayer

Follow
over 6 months ago
Ive been in appeal since the day my second Edd claim started 9/8/2020 and still haven't gotten a hearing date which is unnecessary in the first place because I have verified my identity with oxford appeal board and idme and the Edd multiple times and the identity issue was the cause of this mess in the first place, I've lost a business, trucks, house and been homeless for a year now because of this pandemic. Does anyone know how I can get this issue resolved. #benefits #stimuluscheck #advice #coronavirus #news #motivation #ksbw #montereybay #centralcoast #news #theherald #pandemic
Marie Joven

Follow
over 6 months ago
I received a letter about my PUA saying I need to prove I was affected by COVID. I've sent an appeal with the following statement; I was let go from my job around February 2020. I was unable to work because the primary care doctor of the person I was caring for told me her patient was high risk for COVID and immune compromised, because of that the doctor advised me not to leave the house, because if I did I would risk harming her patient and potentially killing him due to COVID exposure. The person I was caring for recently passed away on February 11, and I've since been looking for a job and can give documents for proof, death certificate and proof of looking for employment. #unemployment #pua #advice #hawaii #pandemic
Danielle Lawson

Follow
over 6 months ago
See all answers
Lawrence White

Follow
Community Specialist
Hi @Danielle Lawson , this post is a few day's old. Are you able to log in now? Other members have found helpful info around this issue on our Unemployment Resource Center. Take a look and let us know if you're able to resolve your issue. Thanks
Mohamed Hamadou

Follow
over 6 months ago
See all answers
Lawrence White

Follow
2 people found this answer helpful
Community Specialist
They de-activated your card @Mohamed Hamadou . Do you know if it's an IDMe verification issue or was someone trying to access your account fraudulently? Have you had any success following up with the unemployment agency directly?
You can find helpful resolution tips and strategy options on our Unemployment Resource Center. Take a quick look and see what other members have to share about similar experiences.
Roxana Salgado

Follow
over 6 months ago
See all answers
Elyssa Duncan

Follow
Community Specialist
Roxana Salgado

Follow
over 6 months ago
See all answers
Jennifer Young

Follow
1 person found this answer helpful
Community Specialist
@Roxana Salgado we've heard a lot of confusion about #unemployment - but I encourage you to keep your personal records confidential. Especially as it pertains to unemployment payments. When you're ready, I'd also encourage you to fill out your bio and work experience on your profile - the more we know about what you're looking for, the better the community can help with your job hunt. Hope this is helpful!
Betty colburn

Follow
i was getting pua in ky went to file again and my secret questions were changed so therefore i cnt change my pymnt info and it says theres diffulty with my claim gives me a confirmation when i do a payment request but havent receied a deposit or check in 2 months HELP PLEASEEEEE
Matthew Kerrsive

Follow
over 6 months ago
I'm on PUA and I have 4k that I'm still entitled to in benefits... I can NEVER EVER EVERRR get a hold of an actual human being on the phone for maryland UI. It expires in April so time is running thin. What do I do? I';ve been trying every single day for MONTHS NOW! "All of our representives are busy goodbye" then hangs up on me. I'm GOING INSANE! what do I do? What should I do? Any advice would be HIGHLY APPRECIATED! thank you.... #unemploy #advice #benefits #pandemic
See all answers
Paul Baker

Follow
Community Specialist
@Matthew Kerrsive we've seen in the community that some members have had success in getting their benefits settled by contacting their local state representative to help them.
How's your job search going? You should consider visiting our Getting Hired Resource Center which is filled with helpful articles and advice to landing your next job. Also, Jobcase worked with online learning platform Skillshare to provide our members with a FREE month of online classes to help you gain skills to help you with your job search and career.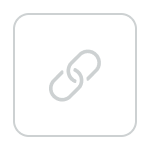 julie herring

Follow
over 6 months ago