Interested in this topic? Be the first to follow.
Vinnie Maiorino

Follow
2 months ago
It was an extremely lucrative business for Over twenty years
Michael Carvalho

Follow
over 6 months ago
*Please Note: This article appeared in the News, I copied and pasted it for the community to Read!
ANN ARBOR, MI — An Ann Arbor Dollar Tree has abruptly closed, according to a sign posted on its door Thursday, Jan. 20.
"Store closed until further notice. I've quit. I'm sorry," reads a notice posted to the door, signed "the only manager."
The store is located at 325 N. Maple Road. A second sign notifies customers the location's hours are frequently changing due to "factors like Truck Day and being short staffed."
Dollar Tree has two locations in Ann Arbor and three in the Ypsilanti area. The company, known for pricing nearly everything at $1 or less, announced in November it would be rolling out a permanent price increase for the first time in 35 years. Dollar Tree cited the rising cost of goods and store operations as the reason for the increase.
It is unclear how long the store will remain closed. Dollar Tree did not immediately respond to a request for comment.
The Maple Road store is typically open 9 a.m. to 4 p.m. Monday and Wednesday through Saturday, with closures on Sunday and Tuesday, according to a notice on the door.
Steven Ransom

Follow
over 6 months ago
See all answers
Steven Ransom

Follow
An exceptional professional who has over ten years of experience.
I hope that you're thinking Business-in-aBox. The business plan template comprises all the necessary steps, including the executive summary, company description, products and services, marketing plan, ...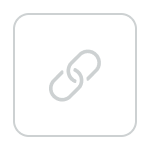 Steven Ransom

Follow
over 6 months ago
Steven Ransom

Follow
over 6 months ago
Tricia Hendrix

Follow
Community Specialist
over 6 months ago
Governor Doug Ducey today announced "Arizona Back To Work" — Arizona's plan to support Arizonans getting back to work, and fill the thousands of jobs available across the state.
Governor Ducey announced Arizona will no longer be taking the Federal Pandemic Unemployment Compensation, and instead will offer one-time bonuses to returning workers, along with child care support, educational opportunities and rental assistance.
"In Arizona, we're going to use federal money to encourage people to work…instead of paying people not to work," Governor Ducey said.
As the Arizona Republic has reported, many employers report they are having trouble competing with the federal government's unemployment payments, which are paying individuals more to stay home and not work than to find a job.
Arizona will offer a $2,000 Back To Work bonus for eligible workers — with a goal of getting as many Arizonans as possible to rejoin the workforce by Labor Day, September 6, 2021.
With this new program, Arizona will stop taking the federal government's pandemic unemployment benefits effective Saturday, July 10. Arizona will also provide support for unemployed individuals seeking to upskill their careers with adult education programs as well as additional child care opportunities.
"With ample supplies of the COVID-19 vaccine on hand and millions of Arizonans vaccinated, people feel safer and are finally returning to life in Arizona as we knew and loved it before," said Governor Ducey. "People are back in the office, restaurants are at full capacity and tourists are flocking to our state."
"Although more people are ready to work today in Arizona than before the pandemic, many businesses are struggling to fill vital positions," the Governor added. "We cannot let unemployment benefits be a barrier to getting people back to work."
Governor Ducey's Back To Work program will help individuals transition from unemployment to a new job, and ensure those currently receiving unemployment have support available to help them in this critical step forward.
Mike Thayer

Follow
over 6 months ago
Ive been in appeal since the day my second Edd claim started 9/8/2020 and still haven't gotten a hearing date which is unnecessary in the first place because I have verified my identity with oxford appeal board and idme and the Edd multiple times and the identity issue was the cause of this mess in the first place, I've lost a business, trucks, house and been homeless for a year now because of this pandemic. Does anyone know how I can get this issue resolved. #benefits #stimuluscheck #advice #coronavirus #news #motivation #ksbw #montereybay #centralcoast #news #theherald #pandemic
Steven Ransom

Follow
over 6 months ago
Infectious disease expert Dr. Anthony Fauci says a COVID-19 antibody test is coming 'in a week or so.' CNN's Dr. Sanjay Gupta explains what the science behind that testing means. #CNN #News #coronavirus
Tara Cooper

Follow
over 6 months ago
BOBBY GLOVER

Follow
over 6 months ago
Food for thought: A large part of being a good leader and is the ability to build an outstanding team around you, hiring, mentoring and guiding the team to achieve success both personally and professionally. Finding the right employees with the right mindset is key to moving forward to better performance.
I believe the key to producing successful business is to understand how to cultivate relationships, translate business needs into actionable solutions and empower your team by providing timely information and tools to do their job well.
I believe our ability to create a culture where people can come together to share ideas, solve problems and learn from one another defines the strength of an business, corporation or organization.
When those interactions take place in an environment of inclusivity and collaboration, we will have better experiences and, in turn, employees will perform better…because as a result of those varied inputs and insights, they will become better as a team.
The sky is the limit when we embrace the responsibility to co-create a world where each of us, our communities, and our planet can flourish.
Have an awesome day,
Bobby Glover
#business #hotels #careers #jobs #entrepreneur #goals #communities #news #intern #embrace