Donnie Knowles

Follow
over 6 months ago
I've certified for unemployment 13 times. And never received a penny. Now I'm told since I got sick and can't work right now, I am unavailable for any unemployment benefits. WHY??? #unemploy
See all answers
Ashley Wilson

Follow
Content Manager at Jobcase
Hi Ricky. The system is so broken and unreliable right now. I think the best thing you can do for your kids and yourself is begin to search for work and begin applying ASAP. It's just too hard to depend on unemployment right now. You can still collect when things are all set, but it's important to have a backup plan. Let me know how I can help!
Nina Sherwood

Follow
I don't know if this can help anyone, but today, in about 1 hour, New Jersey 101.5 FM radio will present a digital-exclusive town hall at 7 p.m. Thursday, March 11, featuring the state's top labor official. During program, host Eric Scott will talk with NJ Labor Commissioner Robert Asaro-Angelo about what people can do to get the money/unemployment benefits they need. Read More: https://nj1015.com/help-nj-unemployment-benefits/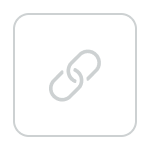 Lou Lou

Follow
over 6 months ago
I got approved for my unemployment back 2/2/20. They sent me the debit card told me i guess the total i would get which was 9876 i started calling checks an everything in like 14 check's an i have not got a penny of that money cant get anyone on the phone can't get anything done i mean its terrible #unemploy
Matthew Kerrsive

Follow
over 6 months ago
I'm on PUA and I have 4k that I'm still entitled to in benefits... I can NEVER EVER EVERRR get a hold of an actual human being on the phone for maryland UI. It expires in April so time is running thin. What do I do? I';ve been trying every single day for MONTHS NOW! "All of our representives are busy goodbye" then hangs up on me. I'm GOING INSANE! what do I do? What should I do? Any advice would be HIGHLY APPRECIATED! thank you.... #unemploy #advice #benefits #pandemic
See all answers
Paul Baker

Follow
Community Specialist
@Matthew Kerrsive we've seen in the community that some members have had success in getting their benefits settled by contacting their local state representative to help them.
How's your job search going? You should consider visiting our Getting Hired Resource Center which is filled with helpful articles and advice to landing your next job. Also, Jobcase worked with online learning platform Skillshare to provide our members with a FREE month of online classes to help you gain skills to help you with your job search and career.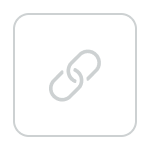 Sencan Erca?

Follow
over 6 months ago
Stefanie Coe

Follow
over 6 months ago
#backpay #benefits #unemploy #pandemic #coronavirus i have not received nothing i had no help i was approved for everything and got nothing non of the stimulus checks no cares act money for me and my 2 kids no unemployment no benefits dealing with the coronavirus i got nothing im owed so much back pay how do i go about getting it i really really need it me and my kids have suffered over this.
Derek Wayne

Follow
over 6 months ago
Tim Seeton

Follow
over 6 months ago
#advice #benefits #unemploy #exhausted #georgia
What am I doing wrong I can't seem to get any benefits like at the 1200 back in June. It keeps telling me my social security number is incorrect, which is impossible. Can't log on my taxes got screwed up is what think is the problem. My state taxes got filed in Florida and then got a mended and filed in Georgia which is correct. I'm self-employed I don't qualify for unemployment cuz I've never paid anything end to Georgia so I don't receive state unemployment benefits I try to get onto the Pua the 600 a week and I get know where I've spent countless hours on the telephone no return phone calls now I'm waiting the 600 from December 28th I think and I haven't got that yes can someone please help me not to mention the 300 a week anything would help thank God I'm living with my parents unfortunately I don't have a actual rent payment due.
See all answers
Eleana Bowman

Follow
Community Specialist
Hi @Tim Seeton ; sorry to hear that unemployment is causing you some grief. We cannot provide advice on specific UI situations or tax advice since we are not experts in that realm of work. However, we can help you find a new and exciting job role if you are looking! Take a few minutes to fill out your profile so that we can help find the best matches for you and your experience. Thanks!
See all answers
ALECIA BLANCHARD

Follow
Melissa Hensley

Follow
Faith
I've did the same thing , I no I've emailed ever UI assistance ,& All them over 1000 of times , I seen people post in some the Uneplolyment group's How they got Response back for certain ones an am glad for them !! But am just saying I've not tryed to email none back in two weeks or so. It's not right how they do people this way !!!!
See all answers
Lawrence White

Follow
Community Specialist
Hi @Bates Vayson , your claim will automatically go from an automatic to a manual filing process if any errors or outstanding information is discovered on your claim. This may cause long delays, especially within this pandemic environment where state agencies continue to be overwhelmed with new claims and appeals. Your best bet is to make contact with an unemployment agency representative and ask for you claim to be expedited. Requesting a Manager or Supervisor during the call is the best way to speak to someone qualified to handle your concern. In the meantime, however, continue to file your weekly claims.
See all replies