May delRosario

Follow
over 6 months ago
See all answers
Steven Ransom

Follow
A Helping Friend In Business
I don't believe that everyone is vaccinated. Is COVID still a threat to our lives? After two an half years of social distancing, is it really ok to shake hands with someone if you not sure they've been vaccinated for COVID or it's variants.
You be the judge ☺️
Lawrence White

Follow
Community Specialist
This post really got me thinking about my most recent group and one on one personal interactions @May delRosario . Great question!!!
I actually attended a job fair we co-hosted last month and I can honestly recall a whole lot of hand-shaking going on. @deleted user , just went to a hiring event in her area last week, so I'll be curious to hear her feedback on this experience.
It doesn't feel like people are going out of their way to extend or hurry back into that social custom. Fist bumping is more common and socially acceptable like @Ford Simpson mentioned.
What led you to share this question? Do you see more of this happening in your workplace or social areas?
Also, in regards to your last post, Would you have lunch with your former CEO or employers?... did you have an opportunity to meet up with your CEO? How was your experience?
See all replies
Mr Wryte

Follow
over 6 months ago
I live in Atlanta and my job fired me while I was out with Covid on Doctors care? What should or can I do? #termination #covid # #advice
Jalay Hallman

Follow
over 6 months ago
Michael Carvalho

Follow
over 6 months ago
The Federal Government is offering each home 4 Free Covid-19 Test. They is No Charge for these Test Kits! No Shipping, No Hidden Fees. Sign Up Today, and Remember to Protect Yourself & Others by Testing at Home Today! #healthcare #covid
See all answers
Felicia Schmidt

Follow
Bank arena janitorial
Kaye Brumback

Follow
Janitorial at A A
Read the bottle some of that medicine is old that's why it's free
Caryl Martin

Follow
over 6 months ago
Be the first one to answer
Jazmine Loper

Follow
over 6 months ago
I honestly believe I didn't get the job because of my vaccination status. The interview was going great, I was very much qualified for the position that was in immediate need for help. She then asked if I was vaccinated. I hesitated answering because honestly thats private and personal information. Despite it being NOT mandatory , the interviewer gloated about how everyone in the office is vaccinated . I decided to finally give her my answer and the whole energy of the interview changed. She then tried tell me I should consider getting vaccinated if I get the job. I told her I'm against it for personal reasons that I choose not to discuss. The interview was over 2 min after that. If this is the world we are entering then I'm well prepared to for it. I don't bash anyone or judge any person of their personal choices with their bodies, all I ask is the same respect be given to me. From now on when asked during an interview about my vaccination status, I'm going to tell them, " I respectfully decline to answer " #Covid #Vaccinated #Interview.
Brooklyn Mattison

Follow
Contributor
over 6 months ago
Ana Bella Luna Liera Rodas

Follow
over 6 months ago
I am living off grid now, dream come true! However I'm having a rough time financially as my business was killed due to CoVid. I pick up a delivery gig here and there, but those are hard to obtain due to where home base is. Are there any remote/digital jobs available, with online training, PLEASE let me know if there is anything like customer service, call center, or maybe a specialty job that has training available. TIA for any leads. #workfromhome #jobsearch #covid
See all answers
Lawrence White

Follow
Community Specialist
You're in Luck @Ana Bella Luna Liera Rodas ! The customer service industry is on a hiring spree right now. These are plenty of great "starter" remote job options that are offering extended training.
Do you have an updated resume?
Please take a moment to upload it onto your Jobcase Profile or use the resume builder option to create your new optimized resume.
We will use your profile's education, skills and previous work experience information to match you up with new job leads and local hiring opportunities that match your previous work experience, skills, and career goals.
For BETTER success, take a look at the related remote job search and employment information on the Work From Home Resource Center. There you will find helpful remote job search and hiring strategies like 5 Tips you can use to get past an ATS which is an essential step if you're seriously interested in landing a remote job opportunity.
When you're ready to apply, make sure you use an optimized resume with your online applications.
Doing this will boost your online application rating and significantly increase your chances of getting hired.
For new remote jobs use the links below to search for hiring opportunities with Legit employers hiring in your area:
New Jobs:
We also keep an updated list of new job leads and hiring announcements on the #workfromhome topic page.
Start here and connect right back with us if you have any questions.
Thanks & Good Luck!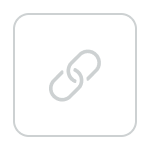 Janice Reed

Follow
Community Specialist
@Tricia Hendrix , also added a new remote job lead to our #workfromhome topic page, see Make $19/hr from HOME!. Take a look at the job details and let me know if this sounds like a good fit our if you're looking for something more specific to your work experience and career goals. Thanks
Dailyblue Mena

Follow
over 6 months ago
How is this Happening is anyone having trouble certified for benefits today because there edd mention that after a year of benefits the one would have to apply again is this true for people that applied with PUA COVID-19 In June of last year? #covid
Be the first one to answer
Sasha Thompson

Follow
over 6 months ago
This is not for political debate or to stir up drama, but my co-workers and I all feel different. I wanted to see what everyone else felt. #covid #nationwideusa #foodservices
See all answers
The Dragon

Follow
This is all a scamdermic. also if an Employer requires a vaccine they are violating the Nuremberg code, which means anyone or business making you take it will be tried for crimes against humanity and sentenced to prison.
Janice Johnstone

Follow
Administrative Assistant at Johnstone Shea Shea
I think it's vital for a business to survive that all employees be fully vaccinated. And, Onyanobi, the drugs you mention do NOT protect against COVID. Quit listening to Trump! Only Pfizer, Moderna and J&J vaccines offer sufficient protection.