1 person follows this.
Be the next to follow.
Nichole w/Grateful Acres Pets Sanctuary & Adoption

Follow
5 months ago
See all answers
DT2 Transportation

Follow
hamid moktar

Follow
Sales Agent at Aldi
Louise Camacho

Follow
over 6 months ago
Ericka Mosley

Follow
over 6 months ago
How can I find a typist/data entry job that's NOT payroll or sales? I would love work from home, but I will work in-house as well. I have over 25 years experience, am certified, and have hit a wall finding work doing what I love... Typing. Have laptop, will travel. Any helpful leads would be greatly appreciated. #advice #jobsearch #workfromhome #clerical
See all answers
Christina Reyes

Follow
2 people found this answer helpful
Community Specialist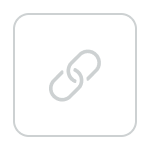 See all replies
Dieudonne Vumgbo

Follow
over 6 months ago
I need a job in Baton Rouge really bad. Anywhere close to midtown if possible. Anything clerical, sales, front desk or call center. If you're reading this and can help, please leave me a message or link to follow up. Thanks for reading. Paul #clerical #jobsearch
Tricia Hendrix

Follow
Community Specialist
over 6 months ago
Start your remote job career/job experience today with one of these full-time, 100% remote jobs currently hiring motivated first-time, experienced, and career change job seekers like YOU!
Select from the links below to skip right over to the official company career website where you can explore more job details and application instructions.
Dish | Work At Home Account Executive- Customer Retention - the Associate Account Executive position provides incredible opportunities to develop sales skills, earn, and grow a long-term career with a Fortune 200 company with over $15 billion in revenue, even if you've never worked in sales previously. We'll provide the training and development, and you provide the effort and winning attitude!
Total target compensation for this position is $29.50/hr!
The top 10% earned more than $100,000/yr!
Paid training with the ability to earn a $3,000 bonus
FREE DISH TV at your home, plus deeply discounted Sling TV and Boost Mobile plans
Dish | Work At Home Customer Experience Representative - Entry-Level - as a customer experience representative, you will serve as an information resource for billing, programming, and troubleshooting questions including suggesting ways for existing customers to get the most value and enjoyment from their DISH experience.
Company-provided equipment
Average first-year pay rate is over 15.38/hr.
Top first-year agents averaging over $20.51/hr.
5% increase to your starting rate upon completing training
Highly-discounted Sling subscription
Discounted phone plans on Boost Mobile
Other Remote Jobs Hiring Right Now!:
Carbon Health | Care Coordinator (Remote Anywhere in the U.S.) - responsible for processing and tracking the coordination of care regarding referrals and orders. - Average pay rate for this position is $25.52/hr
Customer Service Representative at Voya Financial - responsible for answering inbound telephone calls, emails, or chats inquiries in our lively and busy call center. Average starting pay-rates for this position is $18 - $23/hr.
TelePerformance | Work From Home Service and Support - hiring Customer Service, Sales, IT, Clerical, Finance, and more!
Sykes - Work From Home - whether you're a recent college grad, just earned your GED, or looking for a fresh start from a different line of work, Sykes help you build a career, one caring interaction at a time.
Concentrix-At-Home - join the Concentrix team of exceptional talent from the comfort of your own home. Apply and talk to recruiters about your work-from-home job opportunity today!
Worried about online job scams and predatory recruiting?
Application Tips:
To BOOST your application and hiring success, take a look at the related remote job search strategy suggestions and employment information on our Work From Home Resource Center. There you will find helpful remote job search and hiring strategies like 5 Tips you can use to get past an ATS which is an essential step if you're seriously interested in landing a remote job opportunity.
For face-to-face, in person, resume and interview preparation assistance use the Department of Labor's FREE career development website CareerOneStop to find your local career resource centers then call the office to book a free person to person career consultation with a professional Career Navigator.
During this one-hour session you will get all the information and resources needed to cultivate an optimized resume that will significantly improve your new job search results.
Not interested in these remote jobs?
Share some of your top job preferences with us and we will use your information to match you up with job leads and hiring opportunities that fit your immediate job needs and future career goals.
We also keep an updated list of new job leads and hiring announcements on the #workfromhome topic page.
Start here and connect right back with us if you have any questions.
Thanks & Good Luck!
#workfromhome #fulltime #entrylevel #noexperience #customerservice #technicalsupport #IT #clerical #NationWideUSA
Jan Portman

Follow
over 6 months ago
Hello. Currently a 23 year employee of a large law firm. Love and respect my immediate bosses, however, COVID let me know how much I loved working from home. My current hours are 30 per week, but am driving 1 hour round trip. I'm looking to retire in a year or two but would still like to have some involvement in the outside world. Most definitely want to work remotely, I have high speed internet and newer computer system. I would like my newer hours to be 20/week. #workfromhome #interview #advice #jobsearch #administration #clerical
Lawrence White

Follow
Community Specialist
over 6 months ago
Michelle Williams

Follow
over 6 months ago
Margaret Olson

Follow
over 6 months ago
Virginia Outlaw

Follow
over 6 months ago
Unless the office person I have referred to in other questions has been terminated, then I would not recommend applying at Tr-State.