How to avoid job scams
Last updated: December 5, 2023
Trending post
Heath Alva

Follow
Community Specialist
It's no secret that unemployment is at an all time high. Unfortunately, there's also an uptick in fake job and hiring scams. These "too good to be true" opportunities trick job seekers into paying money or giving out their personal information by offering ways to land an assortment of jobs that are being advertised as: well-paying, work from home and other benefits with little to no effort for the worker. Since COVID-19 hit in December 2019, the Better Business Bureau has reported more than 24,000 job listing scams in the US alone.
It's difficult to find a job in this climate — and the last thing you want to do is get caught up in a job scam. It's important to protect yourself by learning how to spot fake job offers. Below are a few of the more popular scams you should be wary of when job searching:
The Mystery Shopper Scam
What better way to earn money? And it sounds legitimate — you make a purchase at a store or eat at a restaurant and then leave a review. The store or restaurant gets feedback from you and then you get a small payment for your time. Not so fast! Scammers will ask you to pay a fee to join the shopping program, a director of the companies to review, or to get the job in the first place. But there's never a need to pay any amount of money to get into the mystery shopper business — legitimate mystery shopping companies do not charge application fees.
The Job Posting and Check Cashing Scam
This scam involves what looks like legitimate postings appearing on reputable job search websites. However, after you submit an application/resume, you're then asked to send a check or a money order to continue the application process. This is probably the biggest red flag when it comes to job search scams: when a company asks you for money. Don't send money — ever. You should never have to pay to get a job. A true, legitimate employer won't request your bank account, credit card, or even your Paypal account. Always be safe and only provide your personal banking information after you're hired by a legitimate company (e.g., if you choose to have your paycheck direct deposited.)
The Envelope Stuffing Scam
Before any work begins with this scam, you're asked to pay a "registration fee." Once the fee is paid, you're asked to post an ad — often the same ad that you answered — using your own contact information. Once a response comes in, you stuff an envelope with information on how to get started in the new "job" and mail it to the applicant. How do you get paid? By how many responses you receive to the ad (if you get any at all).
The Pyramid Scheme Scam / Multi-Level Marketing Companies
A pyramid scheme is a job scam that's usually framed as a "business opportunity" that requires you to pay money up front and then it's up to you to recruit others to join along with you. The idea is that the more people you recruit to join, the more money you can earn. (Though the payout is rarely ever seen or achieved).
Along the lines of the pyramid scheme is the multi-level marketing company. Multi-level marketing companies — also referred to as MLMs or direct-selling companies — sell products through person-to-person sales without a physical storefront. People who join MLMs make money from selling the products, which makes most MLMs legal (unlike pyramid schemes, where distributors are only compensated for recruiting people to join). However, there are times when a multi-level marketing company is legitimate. Popular MLMs include Tupperware, Mary Kay, Herbalife, Avon, and Amway. (Interesting fact: Amway is often considered a pyramid scheme, but the FTC decided in 1979 that the company was legit since it sold actual home, health, and beauty products.)
Phishing Schemes
These aren't technically job scams, but they're tactics that scammers sometimes use when promoting fraudulent job offers, usually through emails. These scans are cleverly hidden attempts to get your personal account information. The emails you receive appear legitimate, complete with professional-looking company logos and details. If you receive one of these emails do not click on any links. Instead, check the destination URLs to try and verify that the links are legitimate or may lead you to a false website. (Hover your mouse over the link — the destination URL should appear at the bottom left-hand corner of your screen.)
OK, so how do you avoid job scams like these? We've compiled some tips to help you keep a watchful eye out when you're job searching:
Always evaluate contact information in job ads or emails — watch out for spelling errors and make sure the email address attached to the ad features the company's name (if not, it's probably a scam)

As we described in the phishing scheme section above, don't ever click on links in an email if you're suspicious they may be fraudulent. Instead, copy and paste website addresses (URLs) into your browser. By doing this you can immediately tell if the website destination is legitimate.

Avoid job listings that use these descriptions: "package forwarding," "reshipping," "money transfers," and "wiring funds." These and similar phrases should raise a red flag.

Do not be fooled by official-sounding company names. Scam artists can easily create and operate under names that sound like reputable organizations.

Never forward or transfer money from your personal accounts on behalf of an employer. Also, you should not trust a company that asks you to "wire" money to them. (If a legitimate job requires you to make money transfers, the money should be withdrawn from the employer's business account and not yours.)
And remember: If you ever have questions about the legitimacy of a job listing, contact the Better Business Bureau, your state or local consumer agency, or the Federal Trade Commission.
The bottom line? If it seems too good to be true, then it probably is — and always trust your gut. Unfortunately there are no shortcuts to getting a job (or wealth, for that matter). The reality is that no one is going to pay you a six-figure salary to stuff envelopes, post ads, or shop at your favorite store. So, first and foremost, always follow your instincts: if something doesn't feel right, take the time to investigate the situation — or just simply avoid it and move on to the legitimate job offers.
**Have you come across a job scam? How did you handle it? **
Comments
Show previous comments
Shauna Beall

Follow
I have run into at least 3 recruiter scams. Two were fairly to spot but the last one was pretty sophisticated. They had done some research complete with a real person contact at a real company. The only give away was their last email, after an entire day messing with them, when they asked for social security number and instructed me to represent them as my current employer. No contracts signed and no interview to this point. I did some research on them after that email and found the address was for a residence, no business license for the supposed CEO or business name in the state they claimed to be in, and using a name very similar to a legitimate staffing in a different state but different business extension (LLC vs Inc). The website looked like it was put up the night before - pictures and categories but no information other than the address. So be very careful. I might have fallen for it if they had not sent that last "hook" email.
Cantress Kish

Follow
Data Entry, Customer Service, Order Entry, ect
I had someone contact me yesterday stating they are hiring for encompass Health Care. Asked me to interview for position and they did a zoom interview that was over 3 hours long. Then said they will send me a check to purchase the software and materials for position…. The first red flag was the $30 an hour for a work at home position. Second is sending me a check to purchase stuff, third was they said I would receive an email with an electronic check and to deposit it via mobile deposit then go to company they said to purchase software and then said $150 was for me as a bonus…. I went online to that companies website and they don't even have any work from home positions
Sherry LaShawn Stewart-Short

Follow
I did come across one God intervened and made my car have insufficient funds. And then I came across your warnings so Thank u
Doris Davis-Counts

Follow
Security Officer at Jersey City Board of Education
Just experience a similar scam attempt through texts messages after the second day im like something don't feel right 🙃 and out of that real quick 😏when all I want is something that is legit
Kristen Allen

Follow
Contract Admin at Perry Homes
And WhatsApp is not a legitimate way to have communication with an employer.
Samantha Wyatt

Follow
Eleni KG

Follow
Dependable, Loyal, Ethical, Motivated, Diligent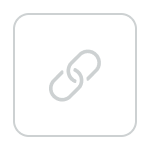 Debbie Munoz

Follow
I too have received all sorts of offers from "so called" respectable companies. Here's a big red flag - To be truthful I have had my sights on some of the work at home offers. I am retired and would only like to work part time. Companies I've never heard of have been contacting me and I realized they were all scams because now I'm receiving messages such as: CONGRATULATIONS.....You're hired. You really impressed the Manager when you met with him/her....your start date is: Well 1) Never applied and 2) Worked 24 years at my last job and therefore I have no exciting information to list! If I'm already hired where's the equipment I'm suppose to receive! LOL
See all replies
elaine simons

Follow
Caregiver at Independent Contractor
Just experienced the job scam and am grateful I got out before it was to late.your information is valuable for anyone that has no knowledge of the present market. Thanks
Mary Vanelli

Follow
I had a scam attempted. Came to me by text. Offered me a big salary. Listed equipment they would supply me. Some sentences made no sense. Offer was fast. Mentioned paying for the equipment. Asked for my lending institution no account #s requested. Mentioned in text they would send a check to my bank with a bonus and the shipping cost. A family member told me how that works. A check is sent to my bank. If it gets deposited the scammers now have your account #. The check is not good. Figures now that people are trying to get hired, you have to be one step ahead of identity thieves. Also read the hiring practices. Regardless of the experience you have, age does matter. Be careful out there people.