Interested in this topic? Be the first to follow.
J. C. Patindol

Follow
over 6 months ago
Hello! I am new here and looking to explore what the community has. I'm interested in #workfromhome and #writing jobs. I can see from the Jobcase company description that this is targeted at U.S. workers. I'm wondering if #international non-U.S.-based workers can also be here, especially for remote work?
Lori Huffman

Follow
over 6 months ago
Brooklyn Mattison

Follow
Contributor
over 6 months ago
Michael Frash

Follow
Community Specialist
over 6 months ago
Raine Rhoads

Follow
over 6 months ago
I've been a writer for over ten years and I'm in college at the moment. Is there a way to get a remote freelance writing job with no degree? Writing is my passion and I'd love to work for those who need assistance and a writer. #remoteworker #advice #writing # #inspiration
See all answers
Lawrence White

Follow
Community Specialist
Great question @Raine Rhoads ! Each company adheres to their own qualification standards but a strong writing, reporting, organization skills, and SEO understanding is generally enough to land you an interview opportunity for most remote freelance and permanent employers.
I added a new job leads below for your review. Use the link for more job details and application instructions. This is a part-time job but we can refer full-time options if this is the type of work you are looking for. Reach right back out to us if you have any questions.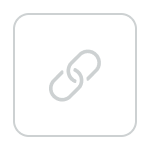 Paul Warren Snell PhD

Follow
over 6 months ago
See all answers
Elyssa Duncan

Follow
5 people found this answer helpful
Community Specialist
Hi @Paul Warren Snell PhD - I have some great news for you! You can download a beautiful, formatted resume right from your Jobcase profile :)
Here's how:
Fill out your Jobcase profile completely! This includes your location, email, summary, work experience, traits, education, skills, etc.
Head to the resume tab just under your summary. You will see a download button below your resume preview.
Click "download" and voila! You now you have a formatted, PDF format resume that you can use to apply for jobs.
If you use our mobile app, you can also download the resume to your phone! That way you can easily apply to jobs right from your smartphone. 👏🏼
Rebel R

Follow
Deanna Briggs

Follow
over 6 months ago
Do you like to write and edit content? Are you part of a profession that requires continuing education? Here is something to consider. Many companies that offer continuing education content and products need people to write, edit, and update that content. This work may be able to be done remotely and/or on a contract basis. For example, if you are a nurse, you'd want to take any continuing education classes from an American Nurses Credentialing Center (ANCC) approved provider (as it is more likely to be accepted toward your state's continuing education requirements). On the ANCC page below, take a look at the list on the "download accredited organizations." This list contains ANCC approved organizations, which offer continuing education courses and they may need writers for their content, especially any company that is expanding their content in the marketplace. As well, healthcare content always needs to be current, so you might be surprised by what you find.
https://www.nursingworld.org/organizational-programs/accreditation/find-an-accredited-organization/
Even if you aren't a nurse, you can use this same approach to seek writing work in your profession by finding out if there is a similar organization like ANCC, and looking at the companies that are approved by them for opportunities.
#careerdiscovery #jobsearch #jobs #nursing #writing #continuingeducation
Lois Martin

Follow
over 6 months ago
Mike Alan

Follow
over 6 months ago
I have recently written a book called "true success transforming our young men into real men." The book is to help young black men regain their focus and purpose in life