Muhammad jahangeer

Follow
6 months ago
I'm Jahangeer, an expert in digital marketing who has been employed for a while. I can handle your social media accounts and help you gain more visibility. who is talented and knowledgeable in their field? If you have any questions, kindly leave a message. You and I can start working now. I have three years of expertise in these sectors, and I'm dedicated to producing work that is 100% accurate and of the highest calibre. Get in touch with me so we can discuss your project.
My areas of experience include:
Facebook marketing
Instagram marketing
LinkedIn marketing
Twitter marketing
Google Ads
Lead generation
Sale Conversion
Email advertising
Graphics made with Canva
#facebook #digitalmarketing #instagram #work #marketing #google #socialmedia #experience #linkedin #advertising #email #project #help #googleadsexpert #facebookpost #Instagrampost
MD. GOLAM RABBI

Follow
over 6 months ago
Peter Bex

Follow
over 6 months ago
I'm an experienced Chicago-based Art Director in consumer advertising and at 60, I can't find a job. What can I do, I have no other skills to speak of. I could use some advice. Thanks. #artdirector, #advertising, #advice, #ageism
Leslie Scott

Follow
over 6 months ago
JENNIFER MALCOM

Follow
over 6 months ago
See all answers
Pamala Szramowski

Follow
Union Laborer at P J Dick
They give you the run around and offer you a good job usually around 18-19 an hour than they disappear it has happened to me and my sister.
See all replies
Jnnifer Dehner

Follow
Geodetic Surveyor
Thank you for reaching out and offering your services as a loan office assistant. While I personally don't require any assistance, there might be individuals or organizations who could benefit from your skills. To increase your chances of finding someone in need of a loan office assistant, I suggest exploring various avenues such as online job portals, professional networking platforms, or reaching out to local financial institutions or loan companies directly. Additionally, you can consider creating a comprehensive resume or portfolio highlighting your relevant experience and qualifications. If you're in need of a loan office assistant, I recommend checking out this https://apps.apple.com/us/app/payday-advance-borrow-money/id1542349316 app. It provides a user-friendly platform to facilitate loan management and streamline administrative tasks. Give it a try and see how it can assist you in your loan office operations. Best of luck in finding the right assistant for your needs! Best of luck in your search for opportunities as a loan office assistant!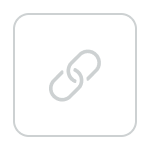 Homero Valdez

Follow
over 6 months ago
Elyssa Duncan

Follow
Community Specialist
over 6 months ago
Lionbridge is hiring for an Ads Assessor. In this role you will be working towards making internet searches more relevant and interesting for users. You must be fluent in English, have strong attention to detail and be familiar with social media, cultural affairs and media. APPLY HERE
Bustle is hiring for a Lifestyle Writer. In this role you will be writing about topics such as reported pieces, informative listicles, and timely news briefs covering tech, social justice and human rights, identity, and feminism. You should have 2+ years of writing experience. APPLY HERE
Mindojo is hiring for a Science ACT Prep Author. In this role, you'll help develop exam-style passages and questions to help students prepare for the ACT. You should have 2+ years tutoring with a strong academic background and fluency in English. APPLY HERE
Good luck!!
Diana Emmert

Follow
over 6 months ago
Working in the sales department for radio advertising is an awesome position. Great hours great pay with bonuses and perks. I would advise anyone to pursue this career avenue. #motivation
Linda Davis

Follow
over 6 months ago
I accepted a job at Best Vision Media it's a publishing magazine company. My job is to get ads to put into the magazine and I will get a 80% of my commission and this is the first job that I ever work at where I would get paid on commission what do you say?
Dana Jackson

Follow
over 6 months ago
This company was responsible for creating advertisement videos and installing digital boxes in medical facilities. These videos aired these pharmaceutical advertisements on a loop. Occasionally the office managers were unaware their doctor had signed them up to have our service. This particular event I am thinking of is a good example of this, but also the office staff was unaware that some of the ads were for erectile distinction. As a customer service representative, I was able to speak with the Manager and explain the value of our digital boxes. In addition, we specifically addressed any plans for future advertising so as to avoid any concerns in the future.