Trending post
JENNIFER MALCOM

Follow
Loan office processor
Lenin Pina

Follow
3 people found this answer helpful
Community Specialist
Hi @JENNIFER MALCOM , does it have to be within a Loan office or are you open to other specialities? Robert Half has some temp to perm assignments available in your area if you are interested in exploring outside Loan office environments. The link below will take you directly to the Robert Half career page. Take a look! https://www.roberthalf.com
See all replies
Hazel Robinson

Follow
Executive Receptionist at Massaro Construction Group
Also, you may need to explore other opportunities not in your field. Also relocation to other cities.
See all replies
Jnnifer Dehner

Follow
Geodetic Surveyor
Thank you for reaching out and offering your services as a loan office assistant. While I personally don't require any assistance, there might be individuals or organizations who could benefit from your skills. To increase your chances of finding someone in need of a loan office assistant, I suggest exploring various avenues such as online job portals, professional networking platforms, or reaching out to local financial institutions or loan companies directly. Additionally, you can consider creating a comprehensive resume or portfolio highlighting your relevant experience and qualifications. If you're in need of a loan office assistant, I recommend checking out this https://apps.apple.com/us/app/payday-advance-borrow-money/id1542349316 app. It provides a user-friendly platform to facilitate loan management and streamline administrative tasks. Give it a try and see how it can assist you in your loan office operations. Best of luck in finding the right assistant for your needs! Best of luck in your search for opportunities as a loan office assistant!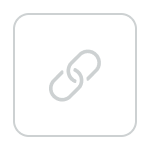 Pamala Szramowski

Follow
Union Laborer at P J Dick
They give you the run around and offer you a good job usually around 18-19 an hour than they disappear it has happened to me and my sister.
See all replies
Pamala Szramowski

Follow
Union Laborer at P J Dick
See all replies