1 person follows this.
Be the next to follow.
Jennifer Young

Follow
Community Specialist
La Jeca

Follow
over 6 months ago
Good morning! I need a job full time near my home in Astoria, Queens, NY …I travel 1hr and a half to Brooklyn everyday to a part time job with zero benefits and other issues at a school. I am interested in possibly working as Administrative Assistant or office manager….I am bilingual (English/Spanish) and I am prompt, reliable and very professional..I ran two art programs within two schools for 1year…I have managed music studios and educational programs for the past 10years of my life. If anyone knows an open position, please refer me. Thanks for your time and please spread the word* #officemanager #education #frontdesk #astoria #woodside #flushing #fulltime #administrator #officeassistant #art #realestate #school
Eleana Bowman

Follow
Community Specialist
Teresa Becerra

Follow
over 6 months ago
I believe a job should show great diversity. In all aspects. Be a great addition to a team. Be a noticeable accet to an already good team.#customerservice #officeassistant
Sandra Dietz

Follow
over 6 months ago
JENNIFER MALCOM

Follow
over 6 months ago
See all answers
Pamala Szramowski

Follow
Union Laborer at P J Dick
They give you the run around and offer you a good job usually around 18-19 an hour than they disappear it has happened to me and my sister.
See all replies
Jnnifer Dehner

Follow
Geodetic Surveyor
Thank you for reaching out and offering your services as a loan office assistant. While I personally don't require any assistance, there might be individuals or organizations who could benefit from your skills. To increase your chances of finding someone in need of a loan office assistant, I suggest exploring various avenues such as online job portals, professional networking platforms, or reaching out to local financial institutions or loan companies directly. Additionally, you can consider creating a comprehensive resume or portfolio highlighting your relevant experience and qualifications. If you're in need of a loan office assistant, I recommend checking out this https://apps.apple.com/us/app/payday-advance-borrow-money/id1542349316 app. It provides a user-friendly platform to facilitate loan management and streamline administrative tasks. Give it a try and see how it can assist you in your loan office operations. Best of luck in finding the right assistant for your needs! Best of luck in your search for opportunities as a loan office assistant!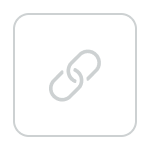 Lenin Pina

Follow
Community Specialist
over 6 months ago
LYFE Marketing is looking for a responsible and detailed-oriented Office Administrator to perform a variety of billing and administrative tasks.
These tasks include billing, payroll, and other related duties. A large portion of your work will be related to billing new clients, managing upgrades/downgrades to their monthly subscriptions, and following up on any delinquent accounts.
The candidate that demonstrates these traits and the ability to perform these tasks will have a high chance of being selected for this position.
Job Requirements:
Proven experience in an administrative or billing role High attention to detail and problem-solving skills Excellent written and verbal communication skills Strong organization skills with the ability to multi-task Education
A minimum of a high school education is required. Any additional additional qualifications as an Administrator or Secretary will be a plus. Experience
No experience is required to apply. Any related experience will be a plus.
Work Hours, Environment, and Compensation:
This is a part-time position (Estimated 20 hours/week). Regular business hours are from 9:00AM – 6:00PM, with additional hours as required to complete assignments and occasional weekend work
Interested? Check out all the job details and application instructions at https://www.lyfemarketing.com
#LYFE #workfromhome #officeassistant #NationWideUSA #hiringnews #jobsearch
Valerie W

Follow
over 6 months ago
Julie Santamaria

Follow
over 6 months ago
Angela Dawson

Follow
over 6 months ago
My position as Administrative Assistant gave me the opportunity to assistant in the daily business of the College. My favorite duties were Record Keeping. I enjoyed the data entry work, filing and presentations that showed proof that the students were achieving their goals.