Interested in this topic? Be the first to follow.
Brenda Anyango

Follow
4 months ago
Christy Smith

Follow
over 6 months ago
School, I have a Bachelors Degree in Business. Lots of heard work. I have been a General Manager for 17 years and it is not easy at times. Lots of times 800 overtime in 8 months two years ago and that is over 45 hours. Rewarding but get ready for really hard work and do not get me on the employees an customers. #education #foodservices #youth
JAMES GHRIST

Follow
over 6 months ago
See all answers
Lawrence White

Follow
Community Specialist
Hi @JAMES GHRIST , your previous work experience shows you worked at the Ford Motor Company Manufacturing Division. Since then you have been retired, is this still correct?
What led you to become interested in at risk youth?
Have you accumulated any related certifications, education credits, volunteer experience or other related experience with at risk youth?
VolunteerMatch.com is an excellent resource for identifying local mentoring opportunities in your area.
The CareerSource Heartland career resource center can also connect you with organizations and new volunteer opportunities as they commonly interact with business and organizations that service and support at risk youth.
This is a Monumental Endeavor @JAMES GHRIST !
I'm confident the at risk you in your state will benefit greatly from your engagement and collaboration. Please keep us updated on your progress. Thank you.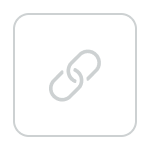 Sulaiman Khan

Follow
over 6 months ago
Richard Techman

Follow
over 6 months ago
Stay away from, how to spot "fake" jobs compared to "real" jobs. How to get a "real" job or Career Opportunity. Motivational comments for folks looking for guidance/advice. #scams #jobsearch #education #jobhunt #youth
Danae Fix

Follow
over 6 months ago
Karla Guerrero

Follow
over 6 months ago
livianna bobo

Follow
over 6 months ago
livianna bobo

Follow
over 6 months ago