Tricia Hendrix

Follow
Community Specialist
over 6 months ago
Typhoon Texas Waterpark located near Roundrock, Texas will host an in-person job fair for seasonal positions THIS SATURDAY, April 10 from 10 a.m.-3 p.m.
Positions include food and beverage, front gate, in-park events, lifeguard and others. No appointment or pre-registration is necessary.
Applicants age 16 and older should come with resumes to Typhoon Texas, located at 18500 N. SH 130, Pflugerville and wear a mask at the event!
Applications can also be submitted online at the Typhoon Texas website.
#teens #Roundrock #Texas #hiringnews #hiringevent #jobfair #jobsearch
Ashley Wilson

Follow
over 6 months ago
If you're a strong swimmer who's looking for a summer job, then look no further.
The city of Jacksonville, Florida is hiring lifeguards for the summer!
Starting pay is $10/hour; applicants must have completed lifeguard training.
Applicants must be at least 15 years old and have completed lifeguard training, which includes a 300-yard swim, treading water hands-free for two minutes and retrieving a 10-pound brick from a diving well.
"Becoming a lifeguard is (a) wonderful opportunity to learn leadership, responsibility and teamwork. Apply now for a rewarding summer job that also looks great on a professional resume," the city said.
Interested candidates can learn more about these jobs, by calling 904-255-4271 or sending an email to bealifeguard@coj.net
Lawrence White

Follow
Community Specialist
over 6 months ago
Lawrence White

Follow
Community Specialist
over 6 months ago
The minimum hiring age at Footlocker is 16! Footlocker offers excellent 1st job employment opportunities for young adults looking to gain work experience.
Get tailored job recommendations based on your interests!
Retail Sales Associate jobs are entry-level, no experience required opportunities where you can learn new in-demand skills like, customer service, merchandising, cash handling, inventory, marketing, communication, teamwork and more!
What are you doing this Summer?
Start your 1st job search today at The Footlocker Summer Jobs 2021
#Footlocker #hiringnews #jobsearch #teens #SummerJobs2021 #NationWideUSA
Lawrence White

Follow
Community Specialist
over 6 months ago
#NationWideUSA - Cedar Point announced it plans to hire approximately 6,500 associates for the 2021 season and will be hosting in-person and virtual National Hiring Day - Saturday, March 13 events.
Applicants need to be 18 years of age and older to qualify for employment.
Hospitality
Food & Beverage
Aquatics
Maintenance
Seasonal (#2021SummerJobs)
Why Cedar Point?
Get Real-World Experience In How Our Business Operates.
Develop Skills That Look Good On A Resume Or Application.
Interact With Different People Of All Ages And Backgrounds.
Learn About Cash Handling, Inventory, Customer Service, * Food Preparation, Safety And Much, Much More.
Attend a local hiring event to learn more about Cedar Point job roles and immediate hiring opportunities. Register today at Cedar Point National Hiring Day
Job Search and Application Tips:
#CedarPoint #hiringnews #jobsearch #teens #fulltime #parttime #seasonal #NationWideUSA
Anthony L

Follow
over 6 months ago
Hi, I'm deaf (using cochlear implants) and 18 years old (going 19 this year) with only a high school diploma. Its been hard for me to find a suitable job for a deaf person like me, does anyone have any job suggestions?
Strengths:
Artistic talent
Physically very fit
Cooperative and will try to pay attention as best as I can
Weaknesses:
See all answers
Dan Sauber

Follow
1 person found this answer helpful
Computer App.Pgm Analyst/Support Tech
I'm agreeing w/Judy Allness. At my last IT job 2 project managers had CIs. Most communication in Information Technology is written(eMail, status reports, etc); your written English is excellent. Also, there's a need for ppl in HVAC and electrical trades; some trades schools have pgms that pay while you train. (I wonder if NYSD has help for non-students https://www.nysd.net/).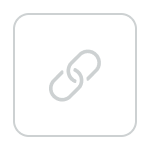 Cliff Aronson

Follow
It Manager at Rubin Rothman Llc
Also doing information technology work can be a good area to go into. I would recommend knowing C++ and Java as the top 2 computer programming languages to know.
Priscilla Delacerda

Follow
over 6 months ago
See all answers
AJ Ehnert

Follow
1 person found this answer helpful
Ameer Hamza

Follow
Ashley Wilson

Follow
over 6 months ago
Landing that first job is challenging but NOT impossible!
The first thing you need to do is make a resume. It's easy and you can do it in 5-10 minutes here on Jobcase just by filling out your profile. You can do this even without any experience. Here is what you need to include and how to make your resume.
Emphasize your education
As a current student (or even if you just graduated), be sure to emphasize your education. Place your education info at the very top of your resume. If you have a strong GPA, highlight this as well as any academic awards, honors, or other achievements.
Include the small things
Since your work experience is somewhat limited, focus on emphasizing any other forms of work, including volunteer experience or any extracurricular activities you participated in, including clubs, sports, and other organizations. If you happened to do some tutoring, babysitting, gardening, or dog walking for example include those as well. Even if these are jobs that don't require a large skill set, the fact you performed them on a somewhat regular basis shows you have a strong work ethic!
Emphasize leadership experience
Employers are always looking for job applicants with leadership experience and qualities. If you were a captain for your sports team or the vice president of your student council, be sure to list these positions! You should feel proud of them.
List your skills
Consider including a skills section on your resume to include any skills you have that are related to the job you are applying for.
Connect your resume to the job
Review the job posting before creating your resume! Circle any key qualifications or requirements of the job and determine how YOU are a good match and what you can bring to them. Then be sure to include any experiences and skills in your resume that highlight how you are a great fit for that specific job.
Edit
ALWAYS proofread your resume before submitting it to an employer! Your format needs to remain consistent and easy to follow, and spelling or grammatical errors are a big no, no. Ask a friend or family member to read through your resume to catch any mistakes before you submit it to a potential employer.
Make your resume FAST on Jobcase
Not sure where to begin? Jobcase has a built-in resume generator that you can use to create and download a beautiful, formatted resume right from your profile in 3 easy steps.
1- Fill out your profile completely! This includes your location, email, summary, work experience, traits, education, skills, etc.
2- Click on the resume tab just under your summary and you will see an image of your pre-generated resume.
3- Scroll down and click the download button below your resume preview.
Now you have a formatted, PDF resume that you can use to apply for jobs!
Get started applying
Consider a job at McDonald's or other fast food establishments. They are a GREAT place to build your experience, skills, and they hire teens!
Wishing you the best of luck with your #firstjob !
Have questions, please comment below.
Lawrence White

Follow
Community Specialist
over 6 months ago
Lawrence White

Follow
Community Specialist
over 6 months ago
Marquette County, MI - The Michigan DNR Parks and Recreation Division just announced plans to hire up to 1,200 seasonal park workers and more than 50 seasonal park rangers to help deliver memory-making outdoor experiences at state parks, state forest campgrounds, harbors and other DNR-managed recreation facilities throughout spring, summer and fall.
Workers earn between $10 and $11.60 an hour and may qualify for academic/internship credit. Park rangers receive state employment benefits and are paid between $17.75 and $24.95 an hour. - DNR Parks and Recreation Division Careers
To learn more about these opportunities and other openings throughout the department go to https://www.michigan.gov
#2021Summerjobs #teens #seasonal #fulltime #parttime #park&recreation #Michigan #MidWest