Sally Molina

Follow
about 1 month ago
See all answers
Alfredo Rupprecht

Follow
I'm profoundly service minded and analitycal
In my view:
1- I find reading meaningful content helps a lot: literature, or anything academic, rich and smart enough or meaningful online content by proven content creators.
In English, I used to read the New Yorker.. geezzz, it's like Chinese..
I enjoy myself much more in Spanish and French and do most of my reading in these languages.
2 - Consult grammar guides from time to time... The key is in From time to time since it can be tedious and time-consuming. So many don't use the subjunctive correctly in English..
3- Join some discussion groups, mingle with people handling meaningful topics with rich vocabulary so you can evolve, and grow within the world of concepts you read and learn from others.. Notice I don't say "so you can practice" no, no, it's so you can evolve, and grow in a world of rich content. ( Like learning a new language: we can learn it through the internet/books or we can go to the country and grow in it somehow, even if it's just a few months) In short, reading rich content and expressing one's own thoughts on those topics. With time our vocabulary and grammar get better and richer.
4 - Practice word puzzles
5 - Si es en idioma castellano, es imperativo escucharlo al irrepetible Roberto Fontanarrosa exponiendo en un congreso del idioma castellano en defensa de las malas palabras😎 Se puede hablar de dicho tema con altura y humor.. Si le tienta la curiosidad seniorita, aqui va el video: https://youtu.be/c0Dkc7M6zEo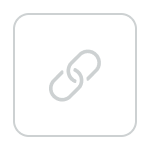 See all replies
Armani Colón

Follow
Senior Verification/Customer Service/Outreach Agent at VGW (Virtual Gaming Worlds) - LuckyLand Slots
@Sally Molina Hello Sally, some advice that's helped me with this is to watch a movie or show that you're familiar with in the language you're hoping to learn with subtitles on at first and then eventually omitting the subtitles. This isn't a full proof teaching method but can help to reinforce what you've already learned, hope this helps. 👍🏼
See all replies

Follow
about 2 months ago
OUTDATED Career Advice You Need to IGNORE
Jennifer covers Several Tips and Advice that needs to be Ignored that is not useful to you reaching your career goals. Here are a few of them she covers:
0.45 Don't Be a Job Hopper 2:57 Fake It Till You Make It 4:54 You Have to Pay Your Dues 6:30 Just Be Thankful to Have a Job 8:45 You Have to Work Hard to Get Ahead
Scott Silvers

Follow
2 months ago
If you feel as though you have no skills and are trying to find a job, it can be a challenging and discouraging situation, but you can still move yourself forward.
Identify your strengths:
Regardless of job-specific skills, everyone has strengths. Think about what you are good at, which, by the way, are strengths, which yes, are skills.
Now create a list of all those things and how those strengths/skills can be applied in a work setting.
You may just be surprised at how many strengths and skills you do have. I would love to hear about what you come up with...
Scott Silvers

Follow
2 months ago
After serving in the army for several years, Chance was discharged and returned home, eager to start his civilian life. He quickly realized that finding a job was not as easy as he thought it would be. Despite having valuable skills acquired in the military, he struggled to find an employer who recognized his worth.
One day, Chance saw a job listing for a security position at a local bank. The job required someone with a strong attention to detail, the ability to stay alert for long periods, and someone who could handle stressful situations. Chance immediately knew that his military training had prepared him perfectly for this job, so he applied.
During his interview, Chance shared his experience and training in the army, highlighting his ability to stay calm under pressure, communicate clearly, and his attention to detail. The bank was impressed with his background and offered him the job.
On his first day at work, Chance found himself in a high-pressure situation when he noticed someone acting suspiciously in the bank. He immediately sprang into action, following his military training to assess the situation and communicate with his team effectively. His instincts and training helped him prevent a potential robbery, and the bank management praised him for his quick thinking and professionalism.
From then on, Chance's military training continued to serve him well in his new civilian job. He approached his work with the same discipline, focus, and dedication that he had in the military. He always kept his cool under pressure, was vigilant, and communicated effectively with his team.
Chance's performance at work caught the attention of his superiors, and he was quickly promoted to a management position. He continued to use his skills and training from the military to excel in his job, always striving to be the best he could be.
In the end, Chance proved that his military experience was not just a part of his past but an essential part of who he was. By using the skills he learned in the military, he was able to succeed in his civilian job and create a bright future for himself.
Andre'a Garrison

Follow
3 months ago

Follow
6 months ago
Career path to become a Restaurant Manager
Skills
⭐️ Disciplined ⭐️ Prepare to work long hours ⭐️Good with people ⭐️ A quick thinker ⭐️ Organized ⭐️ An effective team leader ⭐️ Good with numbers ⭐️ Able to self-motivate ⭐️ Create a team atmosphere
Entry level: Some hotel managers begin in an entry level position and work their way up.
4 Types of Managers ~ General Manager ~ Restaurant Manager ~ Kitchen Manager ~ Bar Manager
Education📚 Although many restaurant managers are trained in the job and are promoted from another position, a post secondary degree or college coursework is becoming a preference among employers.
2-4 year degree in restaurant management/hospitality
Salary 💸
Restaurant Manager: $49k-$80K Based on state #Career #Restaurant #salary #Food #Management #Skills
Rachel Oldenavy

Follow
over 6 months ago
One of my favorite things that I picked up working in retail is how to fold clothing quickly, efficiently and so damn neatly. It's just one of the skills that I picked up on the job that I use in my everyday life. Here's a great video that goes over a bunch of the folding skills I've learned while on the job. Have you picked up any skills working retail that you've brought into your everyday?
Kens Merat

Follow
over 6 months ago

Follow
over 6 months ago
There are a lot of you that have not taken the time to fully complete your profile here on Jobcase. It is very important to make sure that your profile is completely filled out, it shows potential employers that you are serious about your job hunt! Your profile should highlight your skills and expertise, it will show employers what assets you will bring to the role you are applying for.
A few different things that employers look for on your profile is gaps in between jobs, companies you've worked for, how long you've been at each position, your job title, your responsibilities and your accomplishments.
In order for Community Specialist to assist in matching you with job opportunities, the first thing they look at is your profile. They want to make sure that you're the right fit the job! They're looking at your skills and qualifications to see if you would be successful in a particular role or not.
For some, this can be challenging, recalling dates of employment and listing important information regarding qualifications, but it will pay off in the end when you land an awesome job opportunity! Remember, if you need help filling out your profile or you have questions concerning something you are not sure about, do not hesitate to ask. Happy Job Hunting :) #jobsearch #wordsofadvice #Skills #Jobexperience
ziriab zezo

Follow
over 6 months ago
See all answers
Carlos Clyburn

Follow
2 people found this answer helpful
Airframe and powerplant license, or aircraft maintenance experience. I got my job from Military experience working on aircraft. Some companies will hire you as a worker with less pay if you lack the experience required. I hope this helps.