VALDINEI JESUS

Follow
over 6 months ago
Muhammad khan

Follow
over 6 months ago
Rswl Hyaty

Follow
over 6 months ago
Jerome pelletier

Follow
over 6 months ago
Charles Owens

Follow
over 6 months ago
See all answers
Lawrence White

Follow
Community Specialist
Hi @Charles Owens , your journey to get recruited into Kellogg's must begin with the submission of an online job application. Some people recommends submitting an application through one of the organization's head office, but Kellogg's absolutely prefers and accepts online application only.
Are you specifically seeking out Electrician job opportunities or are you interested in other work areas?
Application Tips to Help Get you Hired!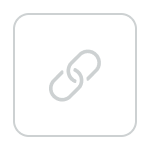 Khawar Baig

Follow
over 6 months ago
Im #motar welding.. experience 3th dubai 5th years Pakistan.. #Electrician 5th years experiences i need job...
Manjit Repyal

Follow
over 6 months ago
James hall

Follow
over 6 months ago
My name is james hall I am new to this area I am looking for employeement in construction or any field I am trying to achieve my goal of owning my own recovery house so I can help people in recovery.i am looking for any work available in parkersburg wva area. #entertainment #electrician
Joshua Roberts

Follow
over 6 months ago
David Reed

Follow
over 6 months ago
I am looking for a new job if not in construction then in any physical work would be fine i have run my own company in construction for 30 yrs and Worked in maintenance for GNC Foundry and wharehouse manager at Sears , in construction have done foundations to the roof and all in between, have done both commercial , and residential , delt with permits and inspectors, #welder #electrician #utilities #relocation