Lawrence White

Follow
Community Specialist
over 6 months ago
Need a job? Come in on Thursday, April 6th and meet with managers to discuss new available job options and immediate hiring opportunities. Full and part-time associates for all shift needed. Don't delay - Register ASAP!
Interested? Register for your interview via one of these two options...
In-Person - Thursday, April 6th, 12p- 6p, (local time)

Virtual - Thursday, April 6th, you will receive a link to attend anytime between 12p - 7p, (local time)
Got Questions? email your question(s) to napa_recruitingteam@genpt.com
Hiring Areas Include:
Store Management
Warehouse Associates
Delivery Drivers
Counter Sales Associates
Retail Specialists & more
Hiring Event Prep Tips & Strategies:
Please note that is a Jobcase Community Specialist job lead and not an official job offer or a direct Jobcase Co. employment opportunity. Interested candidates are encouraged to always exercise due diligence and pursue any additional inquiries for this position at the official company career website responsible for recruiting, interviewing, and hiring for this position, see NAPA Careers for more information
#hiringevent #hiringnews #jobsearch #retail #warehouse #driver #sales #customerservice #manager #NationWideUSA
YVONNE SCHUSTER

Follow
over 6 months ago
Be the first one to answer
Laura Thebodeau

Follow
over 6 months ago
See all answers
Torie Miley

Follow
Freelance Columnist
Let me think on this.....

Follow
over 6 months ago
GET OUT AND LOOK Alot of times as drivers we are put in tight situations. It never hurts to double check your surroundings especially when backing into a dock. Check your blindside and whats directly behind the trailer. Make sure not only to check whats ground level but also anything thats overhead too. It can be too late to stop once you have commited into a backing maneuver. If in doubt stop. This not a video game where you can press reset.
Michael Williams

Follow
over 6 months ago
I have 10 years driving experience. I used to work as a taxi driver in Europe, but I want to move to the USA. #jobsearch #advice #driver
See all answers
Nicole Fannoney

Follow
Drive for Uber, this link will help you with a $1450 promotion after first 100 rides in first 30 days. I just invited you to drive with Uber. Earn at least $650 for your first 75 deliveries in 45 days. See how: https://drivers.uber.com/i/88v32882kas1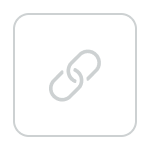 Melissa Geer

Follow
Cook at 2 Smart Cookies
time management, people skills, basic cooking knowledge
Amy Gabron

Follow
over 6 months ago
Peter Muller

Follow
over 6 months ago
I'm very exhausted looking for a job, so I was very happy when I stumbled upon LogLink. They help Europeans (and not only) to find a job as a truck driver in the USA. What I like most about LogLink is that they pay for internship and help with driver's license. #jobsearch #advice #driver #truckdriver
Kens Merat

Follow
over 6 months ago
Everardo Garcia

Follow
over 6 months ago
Welded on the main line 12in line