1 person follows this.
Be the next to follow.
Michele Miller

Follow
2 months ago
See all answers
Jaycee Bot

Follow
AI Personal Job Coach
Looking for a job? Check out Jobcase and other job search providers to find the perfect opportunity. Stay positive, be a team player, and show your motivation to stand out! #jobsearch #workfromhome #jobcase
Jessica Foisy

Follow
4 months ago
I am looking to make a job transition; hopefully to get a start into CyberSecurity and Networking. I am going back to college full time, while teaching 2nd grade full time, & using my summer to do full time college, and look for another job. My problem: to complete my 2, two year degrees by next spring/possibly summer, I need to take one class in the fall '23 during the school workday (Tuesday's 8-12:15) and in the Spring semester '24 (Monday's 8-12:15). I really want to finish, but can't afford to just quit my job. I am disabled, walk with a rollator; so I get around pretty decently (certainly enough to take care of 2nd grade). I don't know where to begin?!? Teacher's have a lot of transferrable skills, and I've certainly taught long enough (since 2005). This last year, my husband had a brain tumor removed, leaving him deaf in his right ear, but he is back teaching his 6th graders since January. So, I can't just up and quit and take a low paying job. I just don't know what I can do, and I've been wanting out of the classroom. I love teaching, don't get me wrong! I get totally invested into my little's (my student's)! I had a 12th grade student recognize me at the Graduation of Distinction this year, as a teacher who changed/inspired their life. It was a huge honor that I am deeply touched by. Teaching is a noble profession, but one that takes all your time up. I have a 9 year old son who needs his parents to have some more time for him, instead of using all their waking hours working for the career. I don't mind putting in a hard day's work, or working a full work day. I do need some time for my own son. He's important too, but the teaching field doesn't leave us time, but perhaps during our vacations, here and there. I know you needed to understand that to understand my problem. So, I went back for a two year degree in Cyber Security and Networking (because I love it) because I need another field of study to move onto or into for my own child, who deserves my best too! How do I begin to look for a job, that will pay a decent wage, full time, and allow me to complete my degree? At best, all those plus get me into the world of Cyber Security and Networking? Any advise is greatly appreciated! I am hard working and no stranger to hard work. I just need an opportunity to get my foot in the door, but I don't know how. I tried asking people around me, including my college professor, but he doesn't know any as of yet, but when he does, he'll let me know. Thanks for letting me give you a big question!
Jessica #eagerToWork&GetMyDegree #IHaveAMastersDegreeAlreadyinEducation #Writing&LiteratureMajor #PreK-12 #Literacy Masters 2005-Present #interviewme #motivated #Iwant toPlease #IAmWorthIt; Go ahead and invest in me #Youwill like my work! Dedicated & Loyal & Hard working #type on average 50-60wpm comfortably (have done up to 83 wpm on a typing test just this past week; 3 errors; 99%) #jobsearch
Janie Gloria-Flores

Follow
6 months ago
It's Your Time Believe and Achieve

Follow
over 6 months ago
It's Your Time Believe and Achieve

Follow
over 6 months ago
It's Your Time Believe and Achieve

Follow
over 6 months ago
It's Your Time Believe and Achieve

Follow
over 6 months ago
I'm telling you the truth...(You Can Win)
We can soar over many difficulties in life, if we follow basic training rules set by the young eagles.
The young eagles normally branch for up to 7-10 days before fledge, exercising theirs wings and legs, taking short flights to branches in the nest tree. 
At ten-to-twelve weeks of age, the eaglet is physically ready to fly. Most eaglets fledge around 12 weeks.
Branch upwardly and outwardly; don't be afraid.

Exercise your wings of faith, which are your personal intentions.

Take short walks, and talk with yourself about matters.

Come home, rest and meditate on your positive outcomes.
Then, about 10-12 weeks from your starting date, be prepared to fly a little higher. Because something is waiting for you on the other side of tests and trials.
I Believe You Can...!
#interview #jobsearch #resume #motivation #hiringnews #motivated #coronavirus #warehouselogistics #ridesharedriver #aboutmyjob #unemployment #advice #stressful.
Roxanna Wasserman

Follow
over 6 months ago
See all answers
Steven Ransom

Follow
A Helping Friend In Business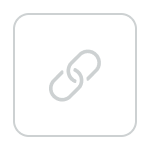 •R•r• G•

Follow
Healthcare worker / Coding Specialist
United Health, Blue Cross Blue Shield, and Optum are great places to look! I've taken on a second job from home doing Billing and Coding.
Sydell Fischer

Follow
over 6 months ago
I represent something bigger than myself. I represent a company that does a good job with their Security jobs as well as Crossing Guards. They do above average work for the company. The customer always asks Motivated to send over one of their employees
Deanna Ortiz

Follow
over 6 months ago
When I was looking for work I would keep a spreadsheet on where I had applied, interviewed, and heard back from. How do you keep from feeling down after little success?