Justice Mensah Dzokoto

Follow
about 1 month ago
See all answers
Penny Carter

Follow
Legal Office Svcs Supervisor at Clark County Justice Court Pretrial Services
Jerilyn Brown

Follow
Seeking New Adventures
@Justice Mensah Dzokoto WFS does participate in visa programs!
"World Fuel Services Corporation has filed 112 labor condition applications for H1B visa and 12 labor certifications for green card from fiscal year 2020 to 2022. World Fuel Services was ranked 2027 among all visa sponsors." I've provided a link to their website as well as one for employment visa info to work in the US. The website provides a WFS contact number for visa assistance. I really hope this helps!
[Employment Visa info] (https://www.jobcase.com/conversations/0bbf0d6d-b8b3-43ed-832c-5819446027bd)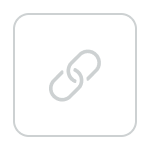 Mujeeb Vakkayil

Follow
3 months ago
Michael Cheers

Follow
5 months ago

Follow
6 months ago
See all answers
Gerald Gaston

Follow
Driver at Mv Transportation
Do they have the technology to have both auto, & manual where you can switch over where it would be driver friendly to adapt to what ever situation arises, if this type of technology doesn't exist already? Just a thought, especially with today's technology, God bless people
See all replies
Gerald Gaston

Follow
Driver at Mv Transportation
I've heard drivers say that they feel out of their element after going from a manual to an automatic, & vice versa, each does have it's pros, & cons, to each their own as they say
Sunday Aderinola

Follow
over 6 months ago
Sunday Aderinola

Follow
over 6 months ago
Sunday Aderinola

Follow
over 6 months ago
Not saying sorry when I got to the house late
Mike Grauer Jr

Follow
over 6 months ago
I have been driving part time for Enterprise for 3 months now. Here are some thoughts on this job.
It was fairly easy to apply this job. Its just a matter of seeing if there is a opening in your area. Like in my case I work for the Bremerton team. We also have others in the area who do the same as I, like Tacoma for example.
This job also has a lot of down time. As we drive as crew to different locations to move cars. We can start in Bremerton and end up in Port Angeles for example. Thats two hours you are sitting a the crew van. Doing nothing. Good thing tho. You are still getting paid. Bad thing you can be very bored if you don't bring something to do.
Sometimes you might have conflicts if you fellow drivers you are stuck in the van with for long periods of time.
You will always get a half hour lunch. Ours tend to be around 11 to 12. Its variable depending on what you are doing that day. You can end up at any of the Enterprise locations in your area for lunch.
What I like about the job:
I get to drive many kinds of vehicles, sports cars, trucks, SUVs, vans, among others. Along with all the many brands the make cars today.

Flexible hours. They are very lax when it come to taking time off. We have one guy who drives with us who has taken more time off then he has worked to go hunting and fishing. Even taking time off at last minute.

Getting experience at driving. I have driven a whole lot of miles over that last 3 months. Around 3600 or so miles so far.
What I don't like driving for Enterprise.
The insane traffic that one can experience. If you know the Puget Sound area. You will know of how bad it can get between Federal Way and just passed the Tacoma Dome. Not a knock against Enterprise as much as it is related to this geographical area.

I wish I could get more hours. This job is only part time. I can't get anything more then around 28 hours a week. The average tends to be around 20 to 25 hours a week.

Some times some of the things they have you drive are frustrating, annoying or somewhat dangerous. Like driving the 18 passenger vans(Or what we call Swags) to a location. No one that I drive with likes these things, but we have to do it anyway.
Is it worth it? For me it is. As I can have time to try to build of a side gig. Lot of older folks will do this job to supplement their retirement. I am the youngest in my crew by a wide margin. All the others are retired. If might be a good idea if you need supplemental income to apply for this job.
Thats all I have to say about Enterprise at this point.
#EnterpriseRentAcar #Enterprise #jobs #driving #drivingJobs #cars #partime #review
Mike Grauer Jr

Follow
over 6 months ago
A friend of mine works for Enterprise Rent A Car as a driver. He has told me they are always looking for part time drivers. Once you are in you could get higher paying positions. He also told me its great for people who want to supplement their income. For example he told me many of the drivers he works with are old retired navy guys who are looking for some extra money to supplement their pensions. Just an option for you folks.
Radhy Shyam

Follow
over 6 months ago