bader hatahet

Follow
over 6 months ago
Tim Coulter

Follow
over 6 months ago
Lenin Pina

Follow
Community Specialist
over 6 months ago
Axios is a growth-stage startup dedicated to providing trustworthy, award-winning news content in an audience-first format.
Axios is looking for a talented multi-disciplinary designer to join their growing design team. This person will collaborate with our Growth department to conceptualize and create designs for all digital and email marketing initiatives.
A successful candidate will understand the company's growth goals and needs, and be able to capture both existing and new audiences with unique and compelling designs.
Ideal candidates will embody an entrepreneurial spirit, a passion for Axios' mission and have the following skills:
Incredibly strong and sophisticated design sensibility and attention to detail *Ability to articulate and advocate for design decisions to both immediate and larger teams *Comfort with both conceptual and strategic design approaches *Ability to collaborate closely and effectively with internal stakeholders *Ability to work independently and follow creative direction *Maintain an eagerness for feedback *Understanding of user-flow and digital experiences *Motion design or animation skills are a plus
Employee Benefits Include:
Competitive salary
Health insurance (100% paid for individuals, 75% for families)
Primary caregiver 12-week paid leave
401K
Generous vacation policy, plus company holidays
Company equity
Commuter and cell phone benefit
A commitment to an open, inclusive, and diverse work culture
Annual learning and development stipend
Additional Pandemic-Related Benefits Include:
One mental health day per quarter
$100 monthly work-from-home stipend
Tele-mental health services
OneMedical membership, including telehealth services
Increased work flexibility for parents and caretakers
Access to the Axios Family Fund, which was created to allow employees to request financial support when facing financial hardship or emergencies
Weekly company-sponsored exercise and meditation classes
Virtual company-sponsored social events
Interested candidates are encouraged to review the job description and apply online at Junior Product Designer, Growth for immediate employment consideration.
#Axios #workfromhome #hiringnews #jobsearch #Design #technology #NationWideUSA
John Atamanec

Follow
over 6 months ago
I have a degree in Graphic Design/Visual Communications but I haven't had full time work in the industry since 2009. I am trying to learn digital design/email marketing on the fly so I can get a job doing that work. I'm trying to update my portfolio and update my website as well. I keep getting passed up on every graphic design position because I lack the experience.
How do I get an employer to consider me for a position (or at least discuss it with me) when I have the skills but just lack the experience? I'm getting very frustrated with this and really want a job in this industry instead of just taking a job I won't love just to have a job.
See all answers
Lenin Pina

Follow
Community Specialist
Outstanding Question @John Atamanec ! Thank you so much for sharing this important concern with this community as others facing similar challenges will benefit from the feedback, advice and suggestions.
You actually DO have industry work experience, it's just not current. You experience concern sounds more like a 'employment gap' concern rather than a 'no experience' one. This is actually good news because you have more strategies at your disposal to help you address an employment gap!
What are you currently doing to build your digital design/email marketing skills? Are you taking any online courses or networking with industry resources for virtual training opportunities? Career training platforms like Coursera and EdX offer free and/or affordable online training options for in a variety of digital design and email marketing areas. These courses allow you to train and develop skills at your won pace so there's scheduled time commitment requirement as you continue to explore immediate hiring opportunities.
You can address your unemployment gap with a different resume type (functional resumes work well) and resume optimization techniques to highlight your skill strengths and personal traits. @Ashley Wilson offers some excellent employment gap solutions in her post, Gaps in your resume? Here is what to do!. Check out her suggestions when you have an opportunity and connect with us if you have any questions.
Also, a lot of top employers today are placing more focus on special skills, unique talents and a potential candidates ability to fit into the 'company culture'. Company culture is a BIG component taken into the final decision. Place more emphasis on your personal traits (soft skills are great), capacity to embrace new challenges and ability to fit into the team. A cover letter is a good tool you can use to minimize your lack of recent work experience and highlight more focus on your strengths.
Are employers responding to your online applications? Are you finding your biggest challenges during interviews? How do you know more employers are not considering you due to your lack of recent work experience?
Can you share your top 3 work preferences? Stay encouraged @John Atamanec , sharing your concern with this community already shows you are trending in the right direction. The right employment opportunity will present itself if you continue to take action and pursue your career goals with optimism, Persistence and Hope. You Got This!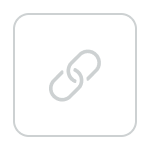 John Atamanec

Follow
Graphic Designer
I was taking some web design and digital marketing classes on stackedskills.com that I bought at an incredible discount. However, I'm having a difficult time in the web design classes so I won't be able to figure out how to re-code my site on my own without using a WordPress template or someone else's template (I consider that cheating). The digital marketing classes are more about Google Ads & analytics instead of digital design so I may have to look into one of the sites you suggested.
I had my resume and cover letter reworked through a program done by Emily Hawkins. She really emphasized my soft skills and re-structured it in a way I never would have. I highly recommend her.
Even after taking some classes and re-doing my resume, I'm still not even being contacted by employers after I apply. I apply for the job and then nothing. I know it's because my portfolio doesn't have any of the new stuff I've mocked up. But I've been trying to figure out how to recode my site so that it's responsive and I can't figure it out. I even cheated and tried using a responsive template but I made the mistake of editing parts that I didn't need and I'm stuck again. It's not like you can meet face to face with someone during a pandemic and I don't know that I would be able to get help through a zoom session.
So yeah I'm in a real depression state of mind and I'm starting to think that maybe I should just settle for an Accounts Payable position (I have an interview for an AP job next week) just to have a job and forget about a design job. I really want to use my creativity in a design job but when nobody will even talk with you and possibly give you a chance, what are you supposed to do?
Lenin Pina

Follow
Community Specialist
over 6 months ago
General Motors just announced the companies 1st quarter 2021 hiring goal to recruit up to 3000 new work from employees. Remote job opportunities include:
Engineering
design
Information Technology, (IT)
"Electrical system engineers, infotainment software engineers, developers for Java, Android, iOS, other platforms, controls engineers, you know, the list goes on. It's all those kind of roles." - Adam Yeloushan, General Motors HR Director of Global Engineering
Remote work isn't new for General Motors, but the company is now offering more remote opportunities than ever before.
For information on how to apply for one of the job openings, click here
#GeneralMotors #hiringnews #jobsearch #Engineer #Design #IT #workfromhome #NationWideUSA
Berk Uraler

Follow
over 6 months ago
Berk Uraler

Follow
over 6 months ago
Oswaldo Martinez

Follow
over 6 months ago
Oswaldo Martinez

Follow
over 6 months ago
Not angry, just only end project
Udochukwu Brian Ukaegbu

Follow
over 6 months ago
The company was conducive,but it got to a point when I needed change my location so I had no alternative than to relocate.