Nadean Haubbert

Follow
over 6 months ago
Johnita Adams-Raspberry

Follow
over 6 months ago
Staff turnover frequent; due to the lack of supporting supervisory staff. The agency believes in writing one up for not meeting metrics when the program is voluntary. The agency speaks about transparency; however, lacks humility for the staff i.e. CM and Unit Supervisors.
Stella Mora

Follow
over 6 months ago
Tim McLaughlin

Follow
over 6 months ago
Rebecca Robertson

Follow
over 6 months ago
Nijah Rodgers

Follow
over 6 months ago
See all answers
Brenda L. Brown

Follow
Looking for work I can retire from.
Worked as a cashier from Burger King to Shell gas station thru out my life. From 15 years old till 47 years old.
Daniel Meyer

Follow
Production Operator at Qps Employment Group
That depends. I worked at Younkers prior to the store closing. The transactions mostly involved store credit cards; pretty straightforward.
Cece Majors

Follow
over 6 months ago
I'm currently in school studying to be a medical office assistant. I'm going for a certification which I will get in about 8 or 9 months. Being an office assistant has been my dream job for many years. I love helping people. I worked as a daycare provider back in the early 90's as a summer job. Volunteered at a mental facility during my high school years. In 2012--2013 I cleaned houses temporarily and haven't worked in over 10 years. I am definitely looking for work until I can become certified as a medical office assistant, as I'm in a domestic abusive relationship situation and in the process of getting out of the situation. I need income for my children and myself. #advice #housing #motivation #education #backtoworkmoms #housekeeper #healthcare
Adrienne Williams

Follow
over 6 months ago
See all answers
Elyssa Duncan

Follow
Community Specialist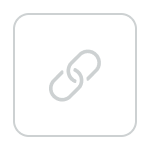 Lydia Alexander

Follow
I have driver's license I have no DUI I did drive for Postmates I've been approved for a lift I just don't have a car right now so it's got to be Jesus I need you right now to open up a door that no man called and called. No matter how is a car