See all answers
verlia malloy

Follow
Caregiver at Griswold Home Care
Hi Chasity, First I would like To give you my Condolences 🙌🙏 My Prayers are with you and your family.... And far as Applying For Unemployment just Apply and see what happens k...
Joseph Walling Sr

Follow
Director Of Operations For Pa at In Perfect Peace Ministries
I hadn't worked since 2011 and I filed last year. They said I wasn't eligible and I withdrew my claim in December. Last Friday I got a check for $2745.00 You never know until you apply
Donnie Carter

Follow
over 6 months ago
See all answers
Lawrence White

Follow
1 person found this answer helpful
Community Specialist
Hi @Donnie Carter , is this in reference to your stimulus payments? Use the IRS stimulus check tracking tool, Get My Payment to track your current payment.
If you're still looking fo previous payments, take a look at this quick ready with tips and suggestions on how you can take advantage of this tax season to re-claim your missing payments. See, How to: Reclaiming missing stimulus money with taxes for more information.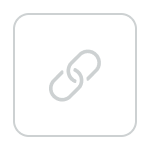 See all answers
Marcie Fort

Follow
1 person found this answer helpful
Yes I'm on ssdi and ssi and haven't gotten it yet
Carlos Holt

Follow
Manager
I received mine 3 weeks ago, I would be concerned
Amanda Gauze

Follow
over 6 months ago
I starting receiving my ky unemployment last week after I was cut off for couple months due to having to file another claim in January I received my benefits but not the extra $300 did anyone else had this problem or have any input ? Thanks in advance #benefits #eligibility #advice #ky unemployment #ky pua #needhelp
Tara Spurrier

Follow
over 6 months ago
When I tried to file unemployment last year I just forgot about it when it said "if you was employed before this time" because at that time I was currently on best rest due to complications in my pregnancy. I also have to file as self employed. I was a caregiver for my grandfather and my aunt that were suffering from cancer. They both have passed away now. And I was doing my house cleaning business, which covid put a stop too. TIA #benefits #advice #covid #eligibility #tennesseeresident #helpme
See all answers
Eleana Bowman

Follow
1 person found this answer helpful
Community Specialist
See all replies
Loretta Johnson

Follow
You wasnt able to file til august for self employment .you should be able to file now and just ask them if they can backdate it they did mine.but didnt start getting any tile mid jamuary and still aint been regualr or on time amd still havent got all the bacl date on 3 weeks for 2020..hope this helps Renee from ky
See all replies
**dAT wAyy**

Follow
over 6 months ago
This morning i received a call from and spoke with someone from the Utah Department OF Workforce Sevices(Unemployment). I clearly stated to him that i had been quarentineed since December 17 for the second time. I tested positive again for covid. I stated multiple times that although i had been and was still experiencing symptoms from the virus, i had been able, available, and actively looking for full time empoyment. I stated i had Been consistently making and documenting the four job contacts a week requirement. I said i had been seeking full time employment that offered remote positions. This is what he said in the letter i got from him...
"You have not been able to work full time because of illness, injury or disability. Benefits are denied under Section 35A-4-403(1)(c) of the Utah Employment Security Act beginning 12/27/2020 and ending when you meet the requirements for eligibility. The Act provides that a person must be able and available for full-time work and be making an active, good faith effort to seek work to be eligible. You will be notified separately of any other issues on your claim." #benefits #covid #eligibility #coronavirus # #utah
See all answers
**dAT wAyy**

Follow
My original ue claim had exhausted so i made this claim through the pue
Ram Pal

Follow
Cleaner at Diana College Jalandhar
Arianna Jones

Follow
over 6 months ago
Anyone have advice for my situation? The situation: I received unemployment back in 03/2020 (from an old employer) to 07/2020. Because of COVID I had to move back in with my parents...I decided to get a job near them. I did and everything was great up until Sept 11th. Where the doctor (this is dental practice) cussed at me, threw a sandwich at me, and then what got me to leave for good was: Him and my other supervisor cornered me so he could apologize. I ignored him and tried to keep talking and he flicks my ear hard. So hard I tell "don't touch me" and it even startled me but he did it again. Mind you this ear hurts because I hear ringing in that ear. Anyway long story long.... I quit that job thinking well who in their right mind will say those were adequate working conditions. Nope Unemployment strikes saying that I have no proof and that I will get no money. After WEEKS of being on hold.
Is there anything I can do at this point. I've applied to jobs like crazy and swear I have proof where they just straight denying me. Please if anyone has information or lawyers info let me know #covid #benefits #eligibility
See all answers
Ashley Wilson

Follow
1 person found this answer helpful
Content Manager at Jobcase
Oh my gosh that is horrible!! I am so sorry. Harassment is unacceptable. Perhaps you could try Legal Sheild. I know they offer pretty affordable rates although I haven't personally used them a friend of mine did. I am wishing you the best. As someone who has been sexually harassed myself I just want to tell you that you are VERY brave to stand up to them! Sending you a hug. I would also continue your job search for now and find something that works well for you! Check out these remote jobs.
See all replies
Tracy Semrad

Follow
I feel for you Arianna. My employer was not following CDC guidelines for COVID. There have been two OSHA complaints filed against them. Their answers to the complaints were not lies, but extremely misleading. My breaking point was when an employee (also the Union steward) that was positive for COVID was allowed to come to work outside of normal business hours. When I approached my boss on this, she became upset and screamed f-you at me in front of the entire office, twice. Her boss did nothing, the other managers did nothing and the union didn't care. After she screamed at me, I quit. I've also been denied unemployment because my employer stated that I walked out after having an argument with my manager. Along with my denial letter was an info sheet on how to get free legal advice. This was for Wisconsin only, it is called Legal Action of Wisconsin. Maybe they have something similar where you live? Good luck to you! I hope things get better.
See all replies
T Fetch

Follow
over 6 months ago
See all answers
Lenin Pina

Follow
Community Specialist
Hey @T Fetch, Florida is one of many other states where unemployment fraud has been occurring since the first pandemic economic assistance rolled out last year. Did you contact the State Department of Labor to report the fraudulent activity on your account? There are some key steps you will need to follow to clear your name from account/funds misuse. The link below has more details and action steps you may want to consider. Please take a few moments to review this document in order to prevent any future discrepancies. Good Luck! https://floridajobs.org
Brenda Harmon-Roberson

Follow
over 6 months ago
Why can't we get a letter stating that we are running out of money or if its a problem call us before we run out? They are just leaving people hanging with no money that's not how the world supposed to work today . Don't just leave us hanging like they don't care. Disrespectful people #eligibility
See all answers
Paul Baker

Follow
Community Specialist
@Brenda Harmon-Roberson did you get a letter with not great news concerning your benefits? How's your job search been during this period of time?
Patricia Gafford

Follow
The people that work in government do NOT care about us. They have a job.
Roderick Wheeler

Follow
over 6 months ago
My unemployment ran out. I didn't get anything this week. Never received anything sayding I will not have any money after Thanksgiving I look like a fool trying to buy groceries and my daughter's birthday gift. I try to call unemployment but I was on hold over 4 hours. What to do I really don't know I'm depending on this little money my fiance is a healthcare provider but the money I getting was helping my family now I'm have to depend on my fiance for stuff. I hate this. #covid #unemployment #eligibility #benefits #nobenefits #healthcare