Interested in this topic? Be the first to follow.
Paula Limbach

Follow
over 6 months ago
The education association, Omaha Education Association, does amazing work to help teachers. I also formed some great relationships with my coworkers, which has been strnger than other places I have worked.
Lawrence White

Follow
Community Specialist
over 6 months ago
MetLife is hiring for Customer Care Advocates and hosting several Virtual Hiring Events this month to recruit top candidates to fill these roles.
Hiring Event Information:
Why You Should Attend:
Are you someone that enjoys problem-solving and putting customers first? Do you want to directly impact the lives of our customers? Then we have an amazing opportunity for you: We are actively hiring Customer Service Representatives for our Global Customer Solutions (GCS) contact center team, with various start dates this year. After paid training, you will join the in-bound customer service team putting customers at the heart of all you do.

Global Customer Solutions (GCS) provides support of key insurance and protection products. The team covers MetLife products, both for individual and employer groups, including Dental, Annuities, Life, Disability, Critical and Long-Term Care, and more. The team provides world-class Customer Service and Sales support to customers via phone and email. They are committed to making a difference through every customer experience.
Pay and Benefits - $20/hour plus a $1,000 bonus after your first year of employment. Hybrid/Flexible work from home schedule
Benefits:
Paid training
Dental, medical & life insurance
Retirement plans including 401(k)
Paid time off
Paid overtime
Programs designed to strengthen and reward your performance
Work Shift(s):
Shift will be determined after training; Hours of Operation are 7a - 11p, (ET)
Interested? Use the event links above to register to attend today!
#MetLife #hiringnews #jobsearch #workfromhome #fulltime #customerservice #Dayton #Warwick #Omaha #Ohio #RhodeIsland #Nebraska
Kathy Zywiec

Follow
over 6 months ago
Melanie Roy

Follow
over 6 months ago
I applied on-line. When I received an appointment to interview it was done in groups and we were tested on our math skills and customer service survey.
Will Haley

Follow
over 6 months ago
See all answers
Alyssa Heiner

Follow
Opera Singer (Alyssa Koogler)
Hi Will, I noticed on your profile that you have worked as a server in the past. Here are some availabilities I found in your area: http://bit.ly/1NEakso Let me know how it goes!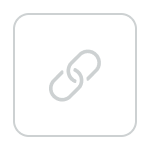 Will Haley

Follow
over 6 months ago
Way is it so hard to find a job
jannell Schroder

Follow
over 6 months ago
Looking for a job in omaha nebraska (matinince )I know a place that might be a right for you looking