Trending post
Kimberly Murphy

Follow
Clerical and Administrative
Steven Ransom

Follow
7 people found this answer helpful
A Helping Friend In Business
It's a very well-written resume. I feel it needs a little alteration: where you wrote "I have learned to manage time and resources for the most efficient outcomes and customer satisfaction."
Try something like this: I have acquired extensive experience in time management to improve efficiency and productivity which leads to customer satisfaction.
You may also want to use an ATS Tool. To check your resume score. Enhance Resume Checker is a free and fast algorithm that generates a tailored resume review report in under 5 minutes. Upload your resume and you'll get a personalized email with an actionable task list.
Free Resume Checker | Rate Your Resume - Enhancv
TIP:
How to write a resume for an administrative assistant
Key Takeaway:
Grab the hiring manager's attention with the perfect administrative assistant resume objective or summary.
Focus on achievements to prove you're worth your weight in gold.
Show you've got the right education by listing relevant coursework and vocational training.
Pepper your AA resume with relevant skills.
Best Administrative Assistant Resume Examples 2022 - Zety
Again, It's a very well-written resume. The best to you in your endeavors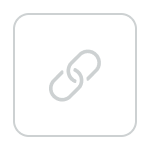 See all replies
Sam Peckham

Follow
Associate Director, Customer Success at JobCase
Looks good, Kimberly! Two small spelling issues I noticed - under awards, it should be 'monetary' and 'performance'
What types of jobs are you looking at? One suggestion is to look at job postings you are interested in, and make sure that the skills they are looking for show up in your resume. With your great experience in logistics, I think you're in great shape for more roles in that field.
Rose Hunt

Follow
Manager at U S Gift Factory
Need a professional email address, objective is not desirable these days, I know it's crazy but they only want one page now I've been working for 36 years I have a lot of different types of experience but I have to chop 🪓 up my resume for the millennials.
Ally Mowlavi

Follow
You can tailor your resume for a specific job. A good place to start is to pull up the job description from multiple jobs with the same job title that you are applying for and look at common themes and use those skills in your resume. Under each previous job explain skills used in that position that transfer to the job you are applying for. Typically resumes don't use the word I so something like "managed time and resources efficiently to ensure customer satisfaction"
Artemisia Five Arrow

Follow
Marketforce at Mystery Shopper
Use grammar and spell-check. Prove that you're detail-oriented in the resume. This is the first work they will ever see from you.
Also, there is a disconnect between what you described of your school experience and key skills. This is a missed opportunity to show a good fit. Either there may need to be skills added, or experience in school changed.
I do really like the template that you chose. It looks very clean and professional.
See all replies
Linda Cooper

Follow
What software skills do you have? No mention of MS Office Suite or Bookkeeping software. If you excelled in computer science courses do you know Java? or any programming languages?
Emili Hefler

Follow
I handle a lot of the hiring process at my job. For an application and resume to reach our hiring director, it has to get past me and, honestly, your current resume wouldn't. Of course, that's just me; different jobs will have different hiring staff who may feel differently.
Personally, these are some things I'd change about your resume:
You need a new email. A professional email address should let someone know'this is who you're emailing'. I mean, have you ever received a (legit) job offer or work-related email from an address like yours? Probably not, and there's a reason why.
The education section needs to be trashed and totally redone.It takes up way too much space and doesn't even state what education you have. Which is honestly all anyone looking to hire wants or cares to know. It needs to read something like this: Degree or Certification Received Ivy Tech Community College 20xx-20xx • Indianapolis, IN
The awards section is pointless. Remove it.
'Objective'? Your resume already has a known objective: get you hired. I would alter this to be a 'profile' section, which is essentially a very brief cover letter. You should wait to write this until completing the rest of your resume.
Job experience is one of the biggest factors in hiring decisions. It lets potential employers know what you've done, what you know, and what type of employee you are. Your experience section provides very little information and would be enough to land your resume in my 'do not hire' pile. This section should be the longest, most informative part of your resume. Each job you've had/want to include should be something like this: Job Title. Place of employment. start date - end date Brief 2-3 sentences summary of Job including responsibilities, routine tasks, and duties. * [Max 3] Bullet point listing key achievement at job — should be more quantitative than qualitative ('Raised customer satisfaction score from 94% to 98%' instead of 'Increased customer satisfaction')
The other two sections are pointless, remove them. Everything you state in them should be listed in your skills section anyway.
Anyway, those are the things I would start with. I think you'll have a much different l, better received resume with the above changes.
Roxeanna Ris

Follow
You should use a cover letter for your personal attributes and remove it from your resume. List your skills as bullet points instead of a bunch of choppy sentences. Your general skills can be listed in a column in a side bar. Your present responsibilities should be listed in present tense as action words and bullet points- EX) Scheduling, Training, Auditing Your past jobs list your responsibilities and contributions in past tense. Your contact info should be larger and more visible. Use a more modern and dynamic format- use a service if you don't know how. Highlight your contributions and why they should hire YOU! If you don't have a lot of experience, focus on life skills, education or volunteer experience that is relative to position you are applying for. You don't have to list every job. Title it RELEVANT WORK EXPERIENCE. Add dates of employment. Make sure formatting is same and lines up for each item: Subsections Job Titles Dates
And spell check! With that being said, I am typing this without my glasses, so please forgive my errors here. However, do NOT have mistakes on resume or cover letter! Good luck!
Nikki Rose

Follow
Nice resume, but its missing the job worked from 7-13 to 5-22 and duties for each ?
Maybe add the dates to the education part, may help clarify why that middle job seems unrelated?
The communications section can be word combined into the objective, the last part about the skills removed- as its a bit redundant due to the skills section on the right? just some ideas, but overall its well done!
Nur Yunlu

Follow
Restaurant Worker / Designer / Marketing