1 person follows this.
Be the next to follow.
Aubrey Mae Merin

Follow
over 6 months ago
Lawrence White

Follow
Community Specialist
over 6 months ago
T-Mobile is undergoing a massive hiring initiative right now. The company is on a mission to recruit and hire more workers to help meet the increase in customer demand for services and support this year.
Among other business, operations, and technical career paths T-Mobile is hiring entry to mid-level, full and part-time Mobil Associate - Retail Sales Associates.
T-Mobile Mobil Associates build proficiency related to serving and selling to customers, while providing a world-class customer experience and building loyalty by:
Helping customers pick up right where they left off in their shopping journey, whether online, through Customer Care or in-store.
Exploring individual needs and providing hands-on demonstrations of the latest and greatest technology in-store.
Side-by-side selling to find personalized solutions beyond the bare-bones device and service plan that keep our customers connected to the people and lifestyle they love, including anything from unique accessories cutting-edge IoT devices.
Approaching service and sales needs with composure, integrity and compassion.
Interested?
Application Tips to Help Maximize Your Hiring Potential!
Upload or Build your new optimized resume - Do you have an updated resume? Upload it onto your Jobcase Profile or use the resume builder option to create your new optimized resume.
Doing this will help expedite your job search journey by making it easier for great local employers to find and recruit you!
Also, boost your job search results and hiring potential with these online brand-building tips offered in Elyssa's article, Jobcase app: profile tips to get hired.
Don't forget to include your profile pic - A picture is worth a thousand words! Make sure you include your profile picture to ensure you drive more hiring manager interests to your potential and attract more member/employer connections in the community. See How to pick the right profile picture on Jobcase to learn how you can upload a profile pic that fits the image you want to present to employers.
Get Connected! - Your relationships are vital to your network! Use your old connections to propel your hiring potential to new levels. Connect with your family, friends, former co-workers, and managers today and ask them to follow and add personal/professional references on your profile. Doing this will help highlight your skill, strengths, and personal traits and inspire hiring decisions to go in your favor.
#TMobile #hiringnews #jobsearch #customerservice #fulltime #parttime #telecommunications #sales #NationWideUSA
Lawrence White

Follow
Community Specialist
over 6 months ago
DISH is actively seeking customer-centric, empathetic, problem solvers to take on new Remote Customer Service Representative job opportunities.
As a Customer Experience Representative, you will serve as an information resource for billing, programming, and troubleshooting questions, including suggesting ways for existing customers to get the most value and enjoyment from their DISH experience.
If you like to solve problems and interact with people from across the country or maybe just a few towns over, this is the spot for you!
DISH is looking for determined, energetic individuals to provide excellent customer service by answering inbound technical and service calls from home.
Ideal representatives have:
High School diploma, GED, or equivalent experience
6 months of related customer service and troubleshooting experience and/or training
An openness to being coachable and a desire to learn new techniques
Some equipment provided! Read all the job details and apply online today for immediate employment consideration at DISH - Work At Home Customer Experience Representative
If you decide to apply for this exciting job opportunity, make sure to include an optimize resume with your online application.
Doing this will significantly improve your application rating and increase your probability to get called in for an interview.
You can also maximize your hiring potential for this and other job opportunities by following these quick and easy personal online brand-building tips, see Jobcase app: profile tips to get hired for more information.
Feel free to reach right back to us on this post if you have any questions before you apply. Thanks & Good Luck!
#DISH #workfromhome #jobsearch #hiringnews #customerservice #telecommunications #NationWideUSA
Lenin Pina

Follow
Community Specialist
over 6 months ago
Join Spectrum Hiring Managers at the next Drive-Thur Hiring Event in Portland, ME on Tuesday, November 24, from 11a - 4p, at 118 Johnson Road, Portland, ME 04102 to discuss Field Technician employment opportunities.
Click here to apply!
The Field Technician role is at the very core of Spectrum's mission. As they travel throughout our communities, our Field Techs make it possible for us to connect our 30 million-customers to entertainment, information, and each other.
"It's a really awesome job! I'm outside most of the day. I'm active. I'm fixing things and making people genuinely happy." - Cotey Green, Field Operations, Portland, ME
If you're looking for a hands-on career opportunity that allows you to work face-to-face with the people directly impacted by your work, consider joining our team.
To learn more about the Field Technician job and to register for this career employment opportunity go to https://jobs.spectrum.com
#specrum #telecommunications #technician #hiringnews #jobsearch #Maine
Lenin Pina

Follow
Community Specialist
over 6 months ago
PORSHIA VIVIANS

Follow
over 6 months ago
Hey guys! I seriously need a job that's remote moms had 5 strokes so I'd rather be home with her and work as well. I don't want one I have to fill out 1000 apps only to not get the job. No background checks either please! Nooooo I'm not a criminal or and like that my permit was suspended at 15😩🤫🤦🏾‍♀️ #Telecommunications #Remote4Hire #remote #inboundcalls #outboundcall #workfromhome pua got turn of until I turn in earning from 2019 I thought when I did my app over the phone I did that but that Heffa put 0000 all the way through and #Shiftsmart no ma'am they do not want to pay and they go switch stuff on your schedule I'm over it #puabenifits can somebody help me with that
See all answers
Lenin Pina

Follow
2 people found this answer helpful
Community Specialist
Hi Porshia, the good new is that there are a lot of new and existing work from home employers seeking candidates right now so you have a greater probability of finding a job option that fit you job search requirements and workplace preference.
Density and Alorica are offering some entry-level work from home jobs this month. You may need to optimize your resume to include more of your transferrable skills in order to meet the qualification requirements and boost your online application ratings. This is an essential step towards gaining work from home employment Porshia. We can help you achieve this step if you allow us to assist you with this application process.
Take a look at the jobs listed above and let us know what you think. You can also check out our list of current local hiring opportunities on the #hiringnews and #workfromhome topic pages.
Hope to hear back from you soon. Thanks & Have a Fantastic Day!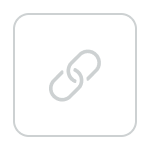 Melanie DeBenedetto

Follow
over 6 months ago
To Whom It May Concern: I am a 50 year old Native and Resident of Baton Rouge, Louisiana who is seeking a Part-Time Telecommuting position. I was Widowed 7 years at the age of 43. I am a people person and have always been in the "People Business." I am not looking for a Sales position even though I was a Realtor for 10 years.
Resume' and References available upon request.
Best regards, Melanie DeBenedetto
Home: (225) 291-2095 Cell: (225) 268-0480 melanie.debenedetto@gmail.com
Gene Legete

Follow
over 6 months ago
Do you have a opening for a telecommunication tech with 30 yrs of working with Verizon and pacabell business tech
Yasas Anuradha

Follow
over 6 months ago
Waiting for opportunity with Telecommunications RF, Optimization, IBS, FTTH, MSAN related projects
Jamie Bilal

Follow
over 6 months ago