Tricia Hendrix

Follow
Community Specialist
over 6 months ago
Eleana Bowman

Follow
Community Specialist
over 6 months ago
#CocaCola is always looking to hire exceptional talent! Here are the steps you can expect to take when applying for a job at this multinational beverage corporation.
Phone interview
Panel interview
Job offer
Background check
Here are some application tips:
Lean about the company's culture, missions, and values prior to applying
Complete the application completely
Utilize a referral if possible
Make sure your resume and cover letter are keyword optimized
Search for Coca-Cola jobs near you!
Daniel Sandoval

Follow
over 6 months ago
See all answers
Lawrence White

Follow
Community Specialist
Hi @Daniel Sandoval , other member claims about the Pepsi workplace is...
"Pepsico is a great company and is pretty stable. There are many opportunities for employees to grow. The company has some pretty good benefits such as flexible work arrangements and provides employees to select a "one simple thing" in their objectives to support their work life balance."
What jobs are you looking for at Pepsi? Do you have any previous work experience in this industry?
Check out the new job listing and learn more about working at PepsiCo today at PepsiCo Careers.
Application Tips: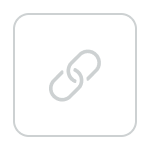 Don Cherry

Follow
over 6 months ago
See all answers
Ashley Wilson

Follow
1 person found this answer helpful
Content Manager at Jobcase
Elyssa Duncan

Follow
Community Specialist
over 6 months ago
Ashley Wilson

Follow
over 6 months ago
Are you a born leader? Well, good news! Coca-Cola
Coca Cola in Atlanta, Georgia is currently looking for a production manager!
Your schedule
9:30PM - 6:00AM, Sunday - Thursday
Position Duties
Deliver Results & Grow Business.
Execute 1yr and 3yr business plans supporting national/regional/local TPM objectives including the implementation of strategies, processes & programs.
Lead team to maximize productivity, efficiency and effectiveness.
Support operation to help reduce overall costs.
Proactive in providing feedback opportunities for team members and requesting feedback on his/her leadership
Import & Export Good Ideas that Drive Change
Sustain a consistent, long-term vision through continuous process improvement.
Experience required
-At least 1 year in supervisory roles of people & processes
At least 3 years in a manufacturing environment
Demonstrated ability to lead teams showing improvement in plant KPIs.
Working knowledge of the principles of manufacturing management.
Working knowledge of specific supply chain capabilities, strategies and interdependencies.
Does this sound like the job for you?
Apply to the Coca-Cola role here.
#atlanta #georgia #cocacola #jobsearch #productionmanager #warehouse
Tricia Hendrix

Follow
Community Specialist
over 6 months ago
With their Total Rewards, competitive compensation and opportunities for growth, The Coca-Cola Company offers SO much to their employees!
Let's take a close look at them!
Total Rewards
Their benefits, called Total Rewards, is about the total value of working at The Coca-Cola Company. It is focused on the complete package of pay, benefits, learning and personal support you receive as a Coca-Cola employee. Below are just a few of the rewards they offer.
Health Well-being
They provide a multitude of programs to support their employees' health, including medical, dental, flexible spending and much more.
Our Total Rewards Benefits
Health Well-being
Financial Well-being
Personal Well-being
Learning & Development
At The Coca-Cola Company they believe innovation can't happen without continuous learning and we provide our employees many ways to grow professional and personally.
Leadership Development
The Coca Cola company's purpose clearly speaks to the importance of leadership. We have thought about what it means to be a great leader at Coca-Cola and have set the bar high and will help you in building those skills!
Learn more about the Coca Cola benefits here.
Interested in getting started? Check out these jobs.
Cynthia Nelson

Follow
over 6 months ago
Lenin Pina

Follow
Community Specialist
over 6 months ago
Norma Nambo

Follow
over 6 months ago
the name off the product Coca Cola