Trending post
Steven Ransom

Follow
A Helping Friend In Business
Does anyone find it strange that the government is putting a lot of emphasis on getting children back in school, but not on children being vaccinated? I may self do not hear those words or phrases being spoken in the news or on social media. ... 🤔 only about teachers being vaccinated.
Now I know that every city news reports that come out are at different times. I honestly have not heard any reports on children being vaccinated before returning to schools.
#casa #career #education #hiringevents #teaching #hiringnews #professionalism #motivation #ageism #foodservices #qualifications
Diana Perry

Follow
1 person found this answer helpful
That's a lie some kids can pass virus if they didn't get all there shots and I think all jobs online are fake I don't trust any jobs online I tried to call some of these jobs just fake
See all replies

Follow
The vaccine isn't to be trusted. To my understanding and reading on the controversial issues. It is not something to mess with. I believe it will do more harm than good. They created way too quick. Some people have died from it. It is putting all in harms way.
Steven Ransom

Follow
A Helping Friend In Business
The COVID-19 pandemic has thrown the challenges of parenting into sharp relief. But what about the children? In a new documentary from The Atlantic, dozens of kids share their thoughts, opinions, and feelings about the international crisis.
What does your child think about COVID-19?
Children with symptoms of an infectious disease should not attend school, but the length of time the child should stay home depends on the most likely etiology of illness (COVID-19 or not). Return to school policies for children with COVID-19 should be based on CDC's recommendation for discontinuation of home isolation.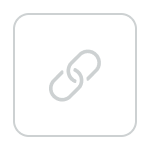 Tabitha Guzman-Genske

Follow
That's because they said the best way to spend and virus as fast as possible and get it done and over with is thru children.its sad but true, they know that the kids lil runny noses and coughs will get it thru the population faster thus saving many lives by taking many more....this is the world we live in.....
Bridgette Nickerson

Follow
I believe I recently read information about the virus companies are in the beginning stages of during studies with the vaccine on school again children. For the most part the studies are not due to be finished until the fall 2022. I really think that the teachers and other school staff being vaccinated will probably create herd immunity is the actual schoolhouse itself. Hopeful!!
Ron R

Follow
Children as a group are able to handle the virus better than adults and older people. with the supply chain limitation of vaccines the vulnerable groups are prioritized. Teachers are relative older than their students so they get priority.
Joseph Marks

Follow
Terry has died on January 24
See all replies
Deborah Strater

Follow
The vaccine is safe! Please do not comment if not fully educated. The vaccines have been studied and there is good data that supports the emergency use authorization the FDA granted. The reason kids are not being vaccinated is there are no studies on children. The FDA will not grant EUA without adequate data.
See all replies
Kara Diaz

Follow
Kids are the very least percentage of anyone at risk, not to mention, kids have all of their vaccines current most recent verses adults.
See all replies