5 important facts you should know about sign-on bonuses before you accept your next job offer
Last updated: June 9, 2023
Trending post
Sara Jones

Follow
Community Specialist
Employees and job seekers like you are crucial to making companies run. Without them, there would be no company to speak of.
As global job vacancies remain high, several companies are deciding to offer sign-on bonuses. They do this to attract top talent for the open positions they need to fill. But how do sign-on bonuses work, and are they always worth it?
Let's dive into the definition of a sign-on bonus, what you need to know about them before you consider accepting one, and how to negotiate for a signing bonus for your next job offer.
What is a sign-on bonus?
A sign-on bonus is an amount of money you get when you sign on for a new job. It can also be referred to as a signing bonus. The bonus is given to you on top of your agreed-upon compensation.
Typically, sign-on bonuses are given to high-level employees and executives. But because of global job vacancies, more and more companies are offering signing bonuses to entry-level employees too.
These types of bonuses can be offered when you sign for a job at a new company or if you sign a contract for a new role at your current organization. The latter is especially true if the new role requires you to relocate your home.
Bonuses can vary depending on the type of role or your location. For instance, a sign-on bonus could be higher if you need to relocate to a less desirable location compared to a popular city.
How does a sign-on bonus work?
Curious to know how signing bonuses work? First off, it's important to know that sign-on bonuses usually get negotiated before a new employee signs their employment contract.
So, if you've already signed a contract with a new employer, it's probably too late to negotiate this type of bonus.
In addition, companies can offer sign-on bonuses before an employee accepts a new position at a higher level or in a different department. Signing bonuses are also common to incentivize employees who need to move to a new location.
Moving across the country — or to a new country entirely — is time-consuming and expensive. Not all employees will be willing to make this type of move, even for a better role in their company. That's why companies can offer sign-on bonuses that pay for the move and provide an additional incentive to make up for the impact on that employee's life.
Most companies who offer sign-on bonuses will advertise this in their job postings. Because they want to attract more applicants, they need to make it obvious that this is a benefit they offer.
With this in mind, it's unlikely that you'll get a sign-on bonus if the company doesn't advertise it in their job listing or website.
The terms of a sign-on bonus can vary. Very rarely will this type of bonus be "free money" for new employees — it comes with strings attached.
For instance, the company may require you to remain with them for a minimum amount of time. If you decide to give your resignation before the minimum period has elapsed, they'll usually be allowed to pull from your final paycheck to reimburse the sign-on bonus.
As for how you'll receive your signing bonus, that can vary, too. Some companies give a single lump sum separate from your first paycheck. But you'll usually receive separate payments throughout a given period added on top of your paycheck.
Some sign-on bonuses can come in the shape of benefits, such as stock options and additional vacation time.
You may have a confidentiality agreement about the amount you receive. This means you won't be allowed to disclose details about your sign-on bonus to your colleagues.
Finally, keep in mind that a sign-on bonus is a one-time bonus. Even if the payment is split into several payments, it's not a recurring bonus that you'll get every year. They're separate from other types of bonuses you may get, such as performance bonuses.
5 frequently asked questions about sign-on bonuses
Before you take a sign-on bonus, it's important to understand its implications. It's amazing to get an extra amount of money when you start a new role, but there may be some strings attached.
Here are five frequently asked questions about sign-on bonuses, and the answers you should know.
1. Why do companies offer sign-on bonuses for new employees?
When you're in the middle of a job search, it can feel confusing to hear about sign-on bonuses. After all, just getting a good-paying job can sometimes feel like a bonus in and of itself.
But companies in some industries struggle to attract more talented employees in a competitive environment. According to GlobalData, ads for jobs offering a sign-on bonus increased by 454% across all sectors in 2021.
So one thing is clear — new employees are highly valuable for companies, and companies are willing to invest in attracting them.
While some companies may offer enticing benefits to compete, other companies may not be able to match those benefits. A sign-on bonus is an alternative way to attract potential hires.
And even if a company can offer great benefits, it won't help them compete if all other companies offer the same benefits. In this case, sign-on bonuses can help them stand out from the others.
Additionally, signing bonuses can help companies convince a potential hire to relocate. Some organizations will also offer to pay for the relocation move on top of offering a cash bonus. This bonus can help offset the stress of uprooting one's life to a new place.
Signing bonuses can also make a lower base salary more attractive for candidates. Some companies can afford to offer a short-term bonus but cannot (or will not) afford a higher salary in the long run.
This is one of the details you should watch out for when you're considering a job with a sign-on bonus. How much is the pay compared to other roles in the same industry? Is the sign-on bonus large enough to be worth your while if the salary is lower?
For some people, the answer is yes. But it's an important detail to be aware of.
2. What is the amount of a typical sign-on bonus?
So how much should you expect to get as a sign-on bonus if you apply to a job that advertises this financial incentive?
Based on research from GlobalData mentioned earlier, a signing bonus can be as low as $150 or as high as $100,000. That's a wide gap, so it all comes down to what industry you're in, how advanced the role you're applying for is, and what skillset you bring.
Some industries that have high sign-on bonuses include:
Software

Animal caretakers

Cosmetologists
The more in-demand skills you have in your repertoire, the more likely you are to get a higher signing bonus.
Some examples of in-demand skills include:
Sales, customer service, and marketing skills

Human skills and soft skills: these can include communication, critical thinking, and more

Project management skills

Finance skills

Tech skills and programming

Data analysis
If you want to increase your chances of getting a sign-on bonus, consider developing your skills to make yourself more valuable to future employers.
3. Are signing bonuses paid upfront?
When you accept a new job that advertises a signing bonus, when can you expect to get your cash?
First, you'll need to complete the hiring process. Don't expect any portion of your sign-on bonus until you've actually signed all the paperwork involved.
Sometimes, you'll get your bonus bundled together in a one-time payment with your first paycheck. In other cases, you may get it in increments if the amount is quite large.
Other companies may give you a sign-on bonus only after you've worked with them for a couple of months. This helps them make sure you don't sign for the job only to cash in the bonus.
Make sure to read the fine print in your contract carefully to understand when you'll get your bonus. For instance, your contract may have a clause that states you'll have to give back your bonus if you leave the company before you've stayed for at least six months.
If this is the case, make sure you don't spend your bonus unless you're certain you'll stay at the company for at least that amount of time.
4. Are sign-on bonuses taxable?
Like most money you get, you'll need to pay taxes on your sign-on bonus. But you won't need to pay those taxes at your top marginal rate.
Instead, the IRS sees signing bonuses as supplemental income. So no matter how much you currently make per year, you'll get taxed at a flat rate of 22% on your bonus.
Let's break down what this could look like. If you get a bonus of $1000, you'll need to pay $220 in taxes. This will leave you with $780 to do with as you wish.
5. Are sign-on bonuses worth taking?
There's no easy answer for whether hiring bonuses are worth taking. It depends on how much the bonus is, what you'll get paid as your salary, and what other benefits you'll get if you sign on for this job.
A sign-on bonus may not be worth taking if it means you get a cut in your annual salary. Sometimes you should negotiate a better overall salary instead of a sign-on bonus.
You should consider the tax rate for sign-on bonuses when you weigh the pros and cons of accepting a bonus in exchange for lower pay. Because your salary is lower, you'll usually have a lower tax rate.
And you get to keep more of your sign-on bonus than you would if you were paid a higher salary but without a bonus.
Let's look at a specific example. If you're in the state of New York and get a new job at $35,000 a year, you'll pay $6,795 of that in taxes. With a sign-on bonus of $5,000, you'll pay $1,100 in taxes.
So, during your first year, you got $40,000 in gross income and got to keep $32,105.
If you got a salary of $40,000 with no bonus instead, you'll get taxed $11,581 and get to keep $31,899. That's slightly less than the previous example. But, you'll still make $31,899 the next year, whereas you'll only make $28,205 (after taxes) in your second year if you take the bonus.
So is a pay cut of $5,000 a year worth a $5,000 bonus? Not really. But what would the numbers look like if you got a $10,000 bonus instead?
Net pay the first year with a bonus: $36,005

Net pay the second year with a bonus: $28,205

Net pay each year without the bonus: $32,105
In this instance, the bonus is better in the short term. It all depends on what your priorities are.
Of course, over several years, it's always better to have a higher pay rate than a bonus. But if the job also offers benefits like 401(k) matching and insurance, it could be worth your while.
6 ways to negotiate a sign-on bonus
Think you have some valuable in-demand skills you can leverage in your job search? Here are six ways you can negotiate your way to getting a signing bonus.
1. Do your research
First, find out what types of sign-on bonuses are usually offered in your industry. It's not reasonable to expect a $5,000 sign-on bonus if no one else in this industry is providing this type of compensation.
Reach out to your network for data if you need specific examples. If you know a friend who works in a similar company you'd like to work for, ask them if they know if their company offers sign-on bonuses. If you don't have a network yet, consider signing up for Jobcase to ask the community about their experience with sign-on bonuses.
2. Decide on the minimum amount you'll accept
Before you open negotiations for a bonus, have a minimum number in mind.
You should aim higher than that minimum number when you make your first ask. That's because you'll most likely get a counteroffer. What you ask for at first is rarely what you'll end up getting.
So, if you're trying to get a $1,000 sign-on bonus, at the very least, ask for $1,500 or $2,000. The company may counter with a lower number, such as $500 or $1,000.
3. Wait until you get a job offer
Whatever you do, don't ask for your bonus before you get a formal job offer. Asking for a sign-on bonus earlier may hurt your chances of getting the job, especially if other job candidates haven't asked yet.
Once you know what the entire job offer looks like — wage, benefits, insurance, vacation time, etc. — you'll be in a better position to know what to negotiate for.
4. Build a solid case for yourself
Don't just ask for a sign-on bonus without any context. Back up your question with reasons why you should get the bonus.
Maybe you have unique soft skills that are highly valuable in this role, or perhaps you have unique experiences that will help the company reach its goals. Position yourself as an asset to the company by explaining how your contribution will create a positive impact.
5. Be ready to negotiate
It's great to go into negotiations with a number in mind. But sign-on bonuses aren't the only way a company can compensate you for joining them.
You may get an option to negotiate for other bonuses like extra vacation days or a better insurance plan. Go into negotiations with an open mind.
Consider the value of those other benefits. Although a lump sum may be useful in the short term, imagine how freeing it would be to have additional paid vacation days every year or how much money you'll save if you have a better insurance plan.
6. Always get the agreement in writing
Think you got a deal for an amazing sign-on bonus? Be careful — it isn't a done deal until you have your sign-on bonus in writing.
Insist on including the sign-on bonus in your contract if the company hasn't included it already. If you sign your contract without any mention of your bonus, you won't be entitled to receive anything, even if someone from human resources agreed to it face-to-face.
Be fully prepared with a sign-on bonus
Not all sign-up bonuses are created equal. But now that you know how they work (and how to negotiate for one if you'd like), you'll be better prepared to navigate this conversation when the time arises.
One of the best ways to advocate for yourself and get the best perks possible when signing on for a new job is to build your network.
When you build your professional network, you'll not only find more opportunities from word-of-mouth, but you'll also have more information about what's currently happening with benefits in your industry.
Join Jobcase for free to start growing your professional network today!
Comments
Andrew Hager

Follow
Hello, you can call me the elastic man. I have read somewhere that to compensate you for a lower salary. A sign-on bonus is a form of compensation for a new employee in addition to their established salary. Is it true? Thanks.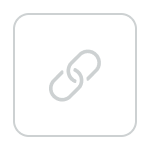 C S

Follow
what if the offer sign-on bonus and after getting hire a new boss comes in and say that thebonus are cancel?
Sandra Boe

Follow
What if the company wants you to change hours and go to another location to work after 4 months and your sign on bonus is after 6 months and in the agreement contract it stated a "fixed" schedule. If you don't want to move and change hours, you lose the sign on bonus. Is this legal ?
See all replies
Abiodun Akanmu

Follow
Towne at Tns
Very great write up.... love it.