1 person follows this.
Be the next to follow.
Sadie Saplut

Follow
over 6 months ago
Matilda Perez

Follow
over 6 months ago
It was because I was helping my mom out and I was taking her to her doctor's appointments being there for her because she couldn't do it anymore she got very sick on me so I was the one next to take care of her I was living with her all my life so I did the groceries pay the bills babe her feed her cook for her laundry everything you could think of I did it for my mom that's why I love the job cuz I was taking care of her I was here it's like a to care she was my mother family but she was my mother that's why I love love to work with her that's my experience with personal touch giving me the opportunity to work with my mom
Jason Heyliger

Follow
over 6 months ago
Best employers ever. As long as you show that effort to want to work they will make sure you keep an income coming in.
Ray Anderson

Follow
over 6 months ago
Over 17 years, I personally met with over 6,000 families to put together legal documents (will, trust, poa, etc.) A sincere joy and privilege. This was commission sales. My intent was 2-3 weeks. Actuation was 17 years. I became a people person as I provided the education and they entrusted myself. Thanks
Bonnie Martin

Follow
over 6 months ago
My job working with people in their home u get close to that person and their families taking them to dr appointment and grocery shopping just like part of their family #healthcare
Lila Hagamon

Follow
over 6 months ago
Adonis Aguillon

Follow
over 6 months ago
Jose Sanchez

Follow
over 6 months ago
See all answers
Lawrence White

Follow
Community Specialist
Hey @Jose Sanchez , Jabil jobs and careers can be very demanding making it challenging to find a good work-life balance. What job opportunities are you interested in? What led you to Jabil careers?
Learn more about the company culture and search for new local job opportunities today at Jabil jobs and careers near me.
If you decide to apply for this exciting job opportunity, make sure to include an optimize resume with your online application.
Doing this will significantly improve your application rating and increase your probability to get called in for an interview.
You can also maximize your hiring potential for this and other job opportunities by following these quick and easy personal online brand-building tips, see Jobcase app: profile tips to get hired for more information.
Feel free to reach right back to us on this post if you have any questions before you apply. Thanks & Good Luck!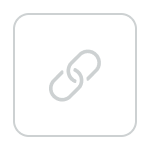 Jose Sanchez

Follow
Busco trabajo de 12 hora e
n la noche