February Newsletter
February 2, 2021
It's a New Year!
As 2021 kicks off, our team is filled with energy and optimism to have exciting conversations with our staffing friends and colleagues. The team has shared that their clients have pent up demand and are excited to get back to helping folks get back to work.
With optimism in the air, there is still some rough road ahead for the staffing industry. With the deployment of the vaccine and the increased number of people getting vaccinated, this is the hope we all want in order to lay the foundation for a return to our new norm. In the short term, staffing firms are going to face a potential shortage of workers for high volume operations. Finding a large number of people to fill roles requires a larger funnel coupled with a targeted messaging to reach job seekers at scale. This is where Jobcase has been playing a critical role for organizations and can also help your team. We have helped thousands of our members connect with great staffing jobs.
So many exciting things in the works for Jobcase and our community in 2021. Our app is available in the Android and Apple store, and I highly encourage everyone to download it and share it with your team. We are launching company hub pages to help assist organizations spread their message to our community and get people excited about your brand! Look for us at the SIA Executive Forum on March 8-11. We will be one of the key sponsors, please drop by our Virtual Booth!
We are excited about the momentum and look forward to sharing more about Jobcase soon!
Jobcase Staffing & RPOA team


Customer Service/Call Center Industry Data Insights
The Call Center and Customer Service industry has recovered to pre-Covid job listing volume. Like most areas of the labor force, these industries took a big hit in March and April, dropping to roughly 60% of the available job openings before the pandemic. Drastic differences can be seen in the recovery, where both May and June saw over 40% increases in job volume. This has remained consistent throughout the month of July and is on par with trends from July of 2019.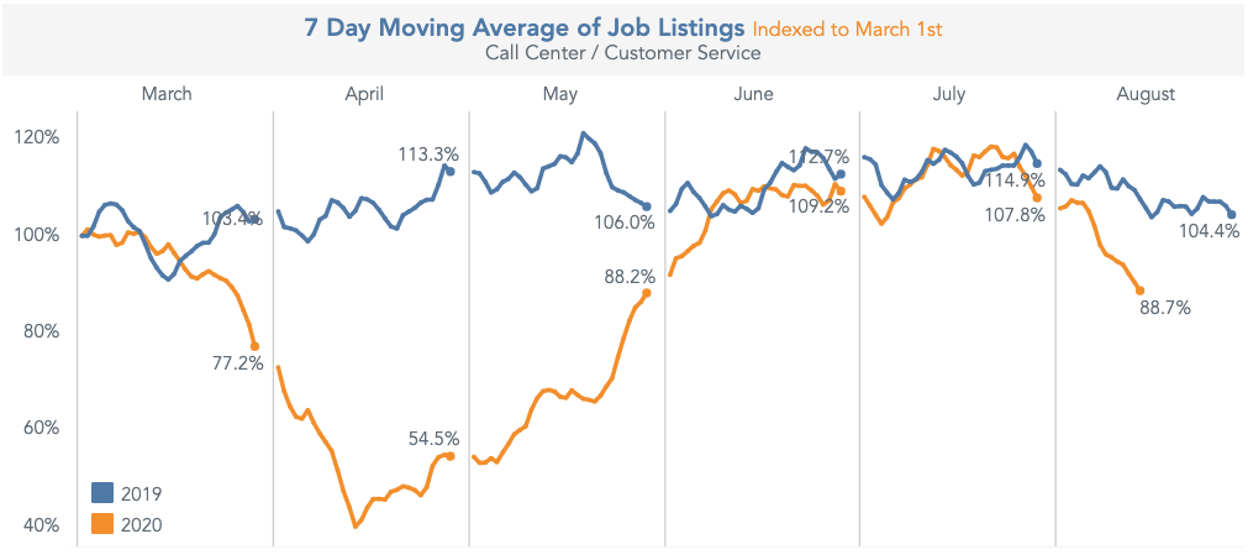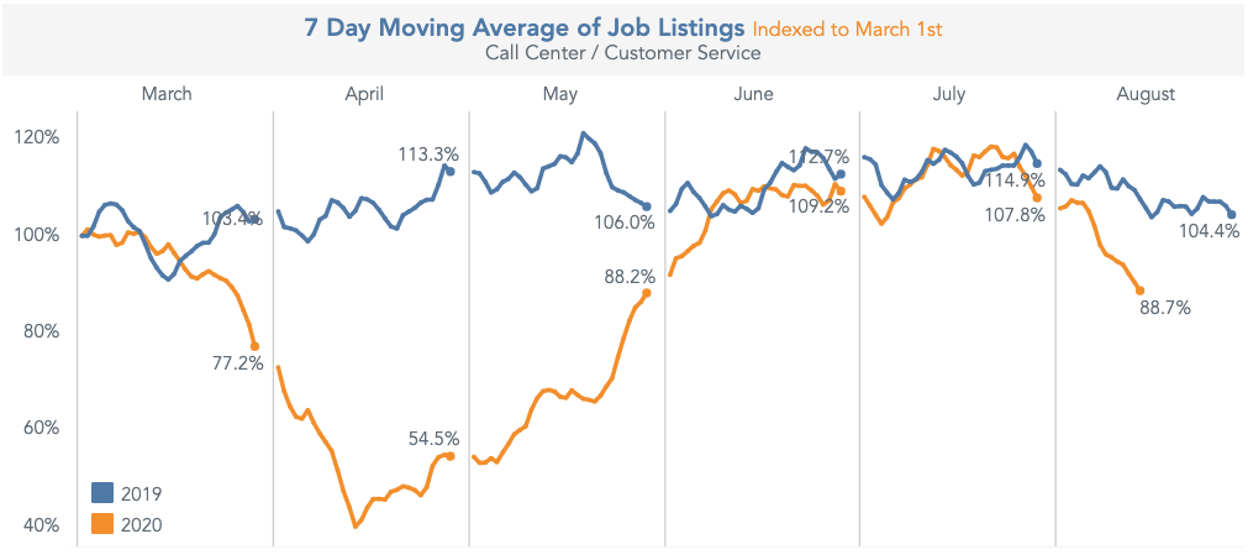 Jobcase knows there will be an array of unusual challenges coming into the peak season and it will be critical to reach a broader audience. To market to an audience that may not have been your traditional approach is a must.
Contact us to learn about how our multi-channel approach can help you reach your hiring goals during peak season.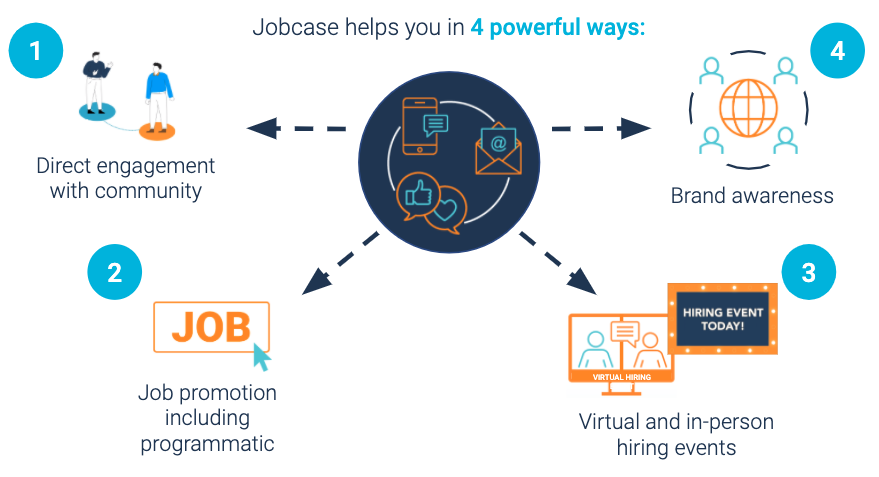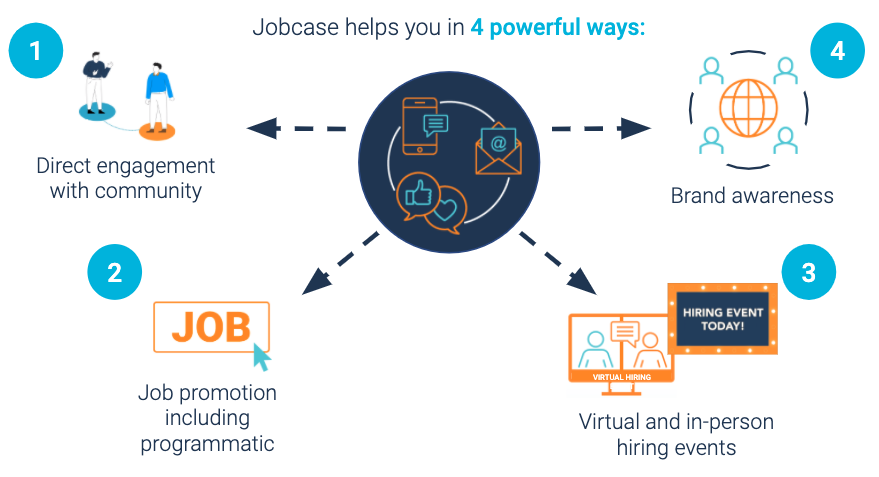 5 great reasons to try Jobcase Job Promotion:
It's quick to turn on – especially programmatic

Multichannel outreach – more touch points to engage with our members

Pre- and post-campaign click demographic reporting

High-touch campaign management from Jobcase

If your clients have one-offs, we can accommodate them
Jobcase can deliver at scale in many verticals, but we are especially strong in the following areas: Warehouse, Customer Service, Call Center, Delivery Drivers, Home Healthcare, Retail, and Grocery.
Interested in getting started? Contact us to start hiring with Jobcase. 


New Jobcase Community Features and Resources
Jobcase's community is a diverse audience of "people helping people." Every day you'll find our members asking questions, looking for resources, providing emotional support, celebrating employment experiences, and helping one another navigate the current challenges of the hiring process. One of the most effective actions employers can take is to post, comment, and interact with people in the community. This is available at no cost, provides valuable insight, and inspires Jobcasers across the country to personally engage with company recruiting experts. We recommend tagging topics like #jobsearch, #workfromhome, #interview, #hiringevents, and #hiringnews.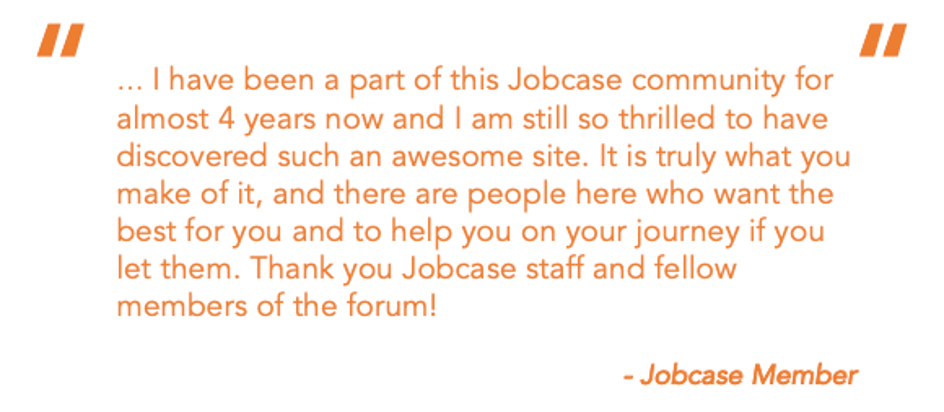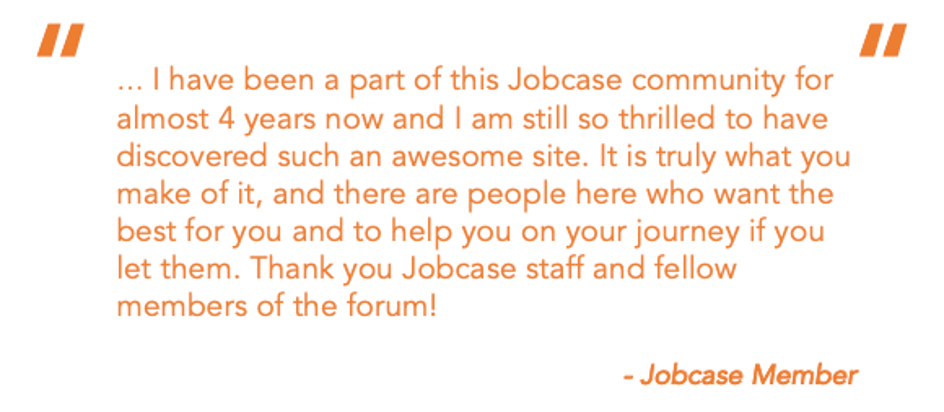 Jobcase also created a state by state Unemployment Resource Center and has a quick guide for posting tips for new employers. Interested in contributing? Become a Jobcaser by starting at Jobcase.com