Trending post
livianna bobo

Follow
Kelly Beach

Follow
Georgina Unger

Follow
Many retail places like Target hire at 16, big chain markets and most fast food places.
Jamie Degroat

Follow
I'm 40 years old I got my CDL class a back in January I can't find a job without having experience can anyone help me out
Erin Chiovarou

Follow
Cashier at Five Below
There's some jobs that hire at 16 but depends where. Like if there's a five below near you try there
Steven Ransom

Follow
A Helping Friend In Business
If you enjoy helping others this may be something that may interest you!
Requirements:
At least 18 years of age.
Valid U.S. driver's license and auto insurance.
A reliable vehicle, 1997 or newer.
Knowledge of produce selection.
Ability to lift 40 pounds.
iPhone (iOS 10 or newer) or Android (5.1 or newer) smartphone.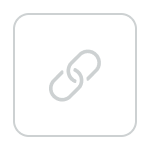 Arthur Crosby

Follow
Business Owner at Rock Roll Cleaning Systems
You can be a hostess in a restaurant,Might have to be 18 to be a Server,I'm Not sure.But you Can work in a restaurant at 17.
Ana Lopez

Follow
Book Keeper at Lopez Lwan Ssacpeing
zakre large

Follow
Janitorial at Carson High School