Trending post
Christine Harmon

Follow
Pharmacy Technician at Cvs
Ok well here's one for you all! I have worked all my life and NEVER collected unemployment. When recently I found myself in need of MY money in MY unemployment Till I discovered that some slimy peice of garbage had an account already and in my name and ss#.! I have to wait till someone calls me so I can PROVE who I am! How come tyne person in Florida didn't have to prove who they were!!? Where is the justice for the victims of this pandemic?? #unemployment #coronavirus #government #goodluck #pandemic #legal #benefits
Lenin Pina

Follow
1 person found this answer helpful
Community Specialist
OMG! This is a stressful situation @Christine Harmon ! So sorry to hear about your current challenges. We've been hearing from a lot of other members in this community facing similar circumstances. Most state UI agencies have employed a new IDme verification process in order to manage fraudulent claims. This effort is a little too late unfortunately for legitimate claimants in need of much deserved assistance.
Did the Florida Department of Labor offer you any follow up steps to report possible identity theft? What about a resolution, any date or expectations set on when you can expect to receive your benefits?
You may want to consider filing a police report for identity theft so you have a record for your complaint. Take all/any additional measures to protect yourself @Christine Harmon . Please continue to keep us updated on your progress with this serious matter.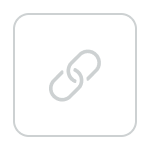 Namron Nettles

Follow
What the hell are talking about??? Tyne Daly???