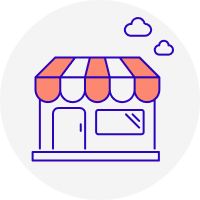 Reach More Job Seekers in More Places
Niche Networks target job seekers on their favorite job search sites. 
Give your customers the opportunity to target job seekers where they interact the most. Niche Networks reach candidates using other popular job sites – based on very specific categories. 
Target Audience Networks give your customers more choices.
Now, recruiters can advertise to job seekers based on the affinity group categories they need to reach most. Target Audience Networks offer DEI-minded employers an ideal way to broaden their candidate pipeline.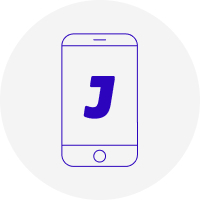 Jobcase Products & Features
Jobcase Flexible Job Slots
Post, repost and replace jobs as much as you like in a single job slot! Job slots let you post when you need, for as long as you need, all for a low monthly subscription fee.
Jobcase 30 day job posting
The Jobcase Community
Go where the workers are active and connecting every day. The Jobcase Community gives access to a whole new audience of passive job seekers who might not looking for a job – but are still open to new opportunities.
With The Jobcase Community, employers can:
Reach more workers with our massive scale of 120M+ registered members, network and insights – reducing cost to hire.
Access workers who aren't on job boards – expanding their audience and reducing time to hire.
Identify and connect with the workers who match their hiring needs.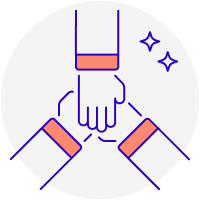 Max Recruit
MaxRecruit provides intelligent job matching to the right candidates with programmatic recruitment marketing products.
It automatically helps you purchase, distribute, and optimize job postings and related budgets across top job sites. MaxRecruit analyzes your job's performance on each job site we post to. It then adjusts your job's placement on the site and its cost per click advertising according to the site's performance.
All you need to do is post once and worry less!
Which MaxRecruit do you need?
Distributes your job to top aggregators and optimizes its placement for broadest impact.
Distributes your job to top job sites with our most robust budget.
Allocates a larger ad budget across multiple metro areas with the largest concentration of candidates who will be a great fit with your job's requirements.
Like performance based MaxRecruit, MaxRecruit Plus distributes your job to top aggregators. The difference is it uses a custom budget to advertise one or multiple jobs.
Like performance based MaxRecruit, MaxRecruit Hourly distributes your job to top aggregators, and it uses a smaller budget that is appropriate for hourly positions where candidates are relatively easy to find.
Provides PERM advertising, helping fulfill a portion of the requirements you must meet before hiring a foreign worker who is applying for a green card.