Trending post
Mike Grauer Jr

Follow
Industrial Designer and 3D Printing Expert and tech Evangelist.
Sallie Mae is double garnishing me now. They have two arms coming at me. So now working at my par time minimum wage job. I am being garnished 30 percent of my income. Thanks to my inability to get anything better. I am even poorer now.
Tell me again why college was worth it? That is even with me having a MBA and BFA in animation. College is a scam. It is not worth it. All it gave me is low wage work. Made me even more unemployable then I was before college.
This debt has effected my mental health to no end. Of course they don't care about my issues. They don't care if they garnish all my wages. These ass***s are the worst. You know what? You can thank the US government. This would not happen in the private sector.
You people wonder why I am depressed all the time. I can't a job that pays more then minimum wage and is full time and I am being garnished to the hilt.
I have every right to be depressed. No work, no money, no life
#Autistic #actuallyautistic #asd #aspie #aspergers #autismawareness #college #education #edu #school #studentdebt #studentloans #collegeloans #loans #debt #life #rant #depression #suicidal #collegeisascam #work #employment #jobs #rant
Matt Bornhorst

Follow
Community Specialist
Hi Mike Grauer Jr - I am so sorry to hear that things have been a struggle recently. If you feel exhausted from looking for a full-time position it might be time to step back and consider taking a gig. It's a great way to start earning money right away while you continue to search.
You can even set your hours and be your own boss!
Check out some gigs you can land NOW and start earning some money
• [Instacart] (https://careers.instacart.com/openings/) (shop and deliver groceries) Great for people who like structure, organization, and those little details. You can also make tips!
• [Rover] (https://www.rover.com/become-a-sitter/?ref=header) (get paid to play with dogs) Perfect for those who love animals! Not a dog person? No worries, you can also pick and choose which types of pets you would like to work with. Learn how to make the most money with your Rover experience [here] (https://www.thesimpledollar.com/how-to-make-money-dog-sitting-through-rover/) in this article.
• [Doordash] (https://www.doordash.com/dasher/signup/) (food delivery) Bring home the bacon for yourself and for others in this role where you can make over $10 an hour delivering food from local restaurants.
• [Lyft] (https://www.lyft.com/driver) (driver) Love to drive? You can get paid for it! New drivers have options to earn some really great cash bonuses. Set your own hours and drive when YOU want to! No car? No problem you can also rent one from Lyft's rental program. Find out more info [here] (https://help.lyft.com/hc/en-us/sections/360000293648-Express-Drive-Rental-Car-Program)
• [Amazon Flex] (https://flex.amazon.com/?) (package delivery) Set your own hours and use your own vehicle to deliver packages for Amazon. You can make upwards of $18-25 per hour!
Wishing you the best of luck with your job search!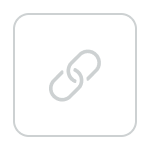 See all replies