What is included in relocation assistance?
Last updated: May 27, 2023
Trending post
Sara Jones

Follow
Community Specialist
Each year, more than 10% of Americans move to a new city, relocating their homes, families, and jobs.
If you're one of those 33 million people, and you're considering moving to a new city either for a new job or for a change in position at your current company, there's no doubt a pressing question on your mind:
Can my company help me out with the moving costs?
The great news is yes — there is a system in place for this, called relocation assistance.
Of course, that doesn't mean that every company offers a relocation package or that each organization offers the same kind of assistance.
So, to help you understand how this whole thing works, we're going to describe the different types of relocation assistance payments and what kind of costs might be covered in a relocation assistance package. This way, you can feel confident approaching your boss to ask about some potential help.
What is relocation assistance?
Relocation assistance is a package offered by companies to help their employees move to a new location (like a new city or town).
It can be offered as part of a signing package (when you first land the job) or to incentivize employees who are moving cities for work.
Quick disclaimer: not every company offers relocation assistance, and those that do provide help don't necessarily cover all of the moving expenses.
For example, 26% help with various moving-related expenses, while 7% pay for trips to find a new home. 30% of companies don't cover any relocation expenses at all.
You should also bear in mind that a relocation assistance program typically only applies when employees have to move for work.
For example, most companies won't cover relocation costs if you're moving houses in the same city.
However, if the company gives you a promotion and the new job requires you to move cities, then this may fall under the organization's relocation policy.
It's also common for new employees to receive relocation benefits if they are required to move to a new location to start work.
Why does relocation assistance exist?
Moving is expensive. The cost to move from one city to another in the U.S. averages over $4,000.
And that's just the moving cost. Moving becomes a substantial financial undertaking when you factor in things like real estate fees and the stress of finding new schools and programs for kids.
This cost makes relocating for work unaffordable for many employees and therefore unrealistic.
Companies offer relocation assistance to help employees manage the financial aspects of moving.
Think about it like this:
The business is asking you to uproot your life to work in another location. In exchange, they're offering to help with expenses by providing some amount of relocation assistance.
How much is the average relocation package?
The cost of the average relocation package varies significantly by location and by the kind of living arrangement you have.
The average relocation assistance package for renters is between $21,327–$24,913. This jumps up to an average of $61,622–$79,429 for the average property owner.
Though the incentives and perks each company offers differ, most businesses that offer relocation assistance cover certain types of expenses rather than a specified amount.
How does relocation assistance work?
How your relocation assistance package is paid out can vary, and there are five main ways this occurs.
1. Lump-sum
Lump-sum payments are a one-off, taxable payment sent directly to your bank account to help cover moving expenses.
For example, your company may have a policy that says you'll be paid a lump-sum payment of $15,000 for relocation assistance.
It's then up to you to manage the costs of moving, find your own service providers, and budget accordingly.
This is a less popular approach among employees, as it's hard to gauge whether the lump-sum payment will actually cover all incurred expenses.
2. Reimbursement
Under the reimbursement structure, you'll pay for the expenses upfront and then provide receipts to your employer to pay you back for the costs you've accrued.
While this is better for the employee than lump-sum payments in that you're guaranteed that all expenses will be covered, it does have a downside.
The main issue with the reimbursement structure for relocation assistance is that you have to front the costs of moving yourself, and some corporate expense claim processes take several weeks before you get paid back.
For many, this means moving is still unrealistic (the majority of Americans have less than $1,000 in savings).
3. Direct billing
Direct billing relocation assistance means your company manages the moving process and chooses the suppliers who will bill them directly.
This tends to be an easier process for employees, as it means you don't need to worry about the finances, and you don't need to go hunting for service providers.
However, it does mean that you have a little less flexibility in the moving process, as the suppliers (like moving companies) are chosen for you.
4. Third-party
Third-party relocation assistance is similar to the direct billing process, except your organization takes a more hands-off approach, opting to bring in a third-party relocation broker who takes care of all aspects of the move on your behalf.
5. Expatriation assistance
Expatriation assistance is a specific kind of relocation assistance that covers employees moving to another country for work.
For example, you might be relocating from the New York office to the company's Vancouver location.
In this case, expatriation assistance would cover the costs of migrating to a new country, such as flights and visa application fees.
What is included in a relocation assistance package?
It's worth reiterating that there really is no accord on what a "standard" relocation assistance package looks like.
Each company will cover different expenses and approach the process differently.
Here, we'll look at a few of the most common costs incurred while moving that are regularly covered as part of an organization's relocation assistance policy.
Packing and unpacking services
Many of us don't realize just how expensive packing and unpacking services can be. The national average cost is $1,000 per move.
Professional packers come to your current location, pack everything up in sturdy boxes (wrapping and securing fragile items), and then unpack all of your items in your new location.
Travel costs
Travel costs include any costs incurred to move from one location to another. This might include flights, train tickets, rental car hire, and fuel costs.
If you're not hiring a moving company, and you're opting to move everything yourself, it can also include truck hire expenses.
Moving services
Since hiring a moving company typically costs between $25–$50 an hour, this can quickly become the biggest part of your relocation assistance package.
Moving companies are responsible for packing all of your belongings into a truck, driving them across the country, and unpacking the truck at your new location.
In many cases, the same organization completes packing and unpacking services.
Assistance with lease-breaking or home sale fees
Relocations don't always happen at the most opportune time.
If you're renting an apartment, and you need to break your lease, then it's likely you'll incur a lease-break fee.
If, instead, you're a homeowner, then there will be fees associated with selling your home and finding a new one.
Your company can help with both of these costs as part of their relocation package.
House-hunting trips
Part of the moving process involves actually finding a new place to live.
This can be pretty tricky when you're moving to a new city, and it generally means that you need to actually visit the city you're moving to in order to view some properties.
Some companies include the cost of these trips as part of their relocation assistance package.
Temporary housing
It's not always possible to find a new home before you move to a new city for a variety of reasons.
Your move might be urgent, and it might be the case that you find yourself in the new town within a couple of weeks.
Or, you might be moving from one side of the country to the other, and the logistics make it difficult to take house-hunting trips.
Whatever the reason, if you find yourself relocated before you've found a place to live permanently, your company can help by providing temporary accommodation until you find something for the long-term.
Storage costs
Another benefit often included in relocation packages is coverage for storage unit costs.
There are a number of reasons you might require storage.
Long-term storage might be required if you downsize, and temporary storage is often important while you're in the process of finding a permanent house to live in.
School location assistance
Finding a new home isn't the only aspect to consider when moving.
Relocators need to find new sporting organizations, gyms, social institutions, churches, and schools for children.
While many of these undertakings are simply a matter of time investment, finding a new school can be a costly endeavor, particularly when school fees are involved.
Companies can assist with this process by covering any associated expenses.
Miscellaneous expenses
Many companies include a "miscellaneous expenses" clause in their relocation assistance policy as a sort of catch-all for the myriad expenses that pop up when you're moving.
This will cover expenses like:
Purchasing or renting moving blankets

Tape guns and markers

Carpet cleaning

Packing boxes and bubble wrap
Are you looking for a new job?
As you've just learned, there's a lot that can be covered under a company's relocation policy.
Every organization offers something slightly different, but the great news is that now you've got the knowledge to have that conversation with your manager.
Or perhaps you're in the market for a new job, and you're getting educated so that you can successfully negotiate a relocation assistance package when you land a new position.
If you are in the job market, check out the Jobcase job board for current vacancies.
Comments
Alexan dramfox

Follow
Assistance with relocating can cover many different aspects, including the costs of moving and transportation, the provision of packing and unpacking services, the arrangement of a residence, the provision of temporary lodging, the acquisition of a new residence, cultural training, assistance with the acquisition of a mortgage, and language instruction. bitlife is a life simulation game where players select choices as they age based on a series of multiple-choice questions.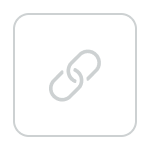 Cheryl Sipe

Follow
Pet Care Lead In Retail at Petsmart
I am honored that you contacted me. I assure you that I am extremely qualified, I go aboveground and beyond customer excellence, personalized customer service. And I am Knowledge of all services and you provide and have the ability to use. I give my word and promise that I can and WILL go above and beyond ALL requirements of the listed hub. Please allow me to prove and qualify myself. I respectfully THANK YOU for this opportunity. Warm regards, Cheryl Sipe 540-471-4530