Jed Sagala

Follow
5 months ago
We wanted to share with you our open positions here at Northern Light Health, a statewide healthcare system in Maine.
Whether it is a role in a clinical setting or supporting those who provide care, we have opportunities available. Below are the roles we are looking to fill (including, but not limited to):
• Patient Access Representative • Financial Counselor • Care Manager / Social Worker • HIM Associate
Each of these positions is crucial to ensure that the patients and their families receive excellent care and attention. We are looking for candidates who are passionate about healthcare, and are committed to providing exceptional customer service.
Please use the link below to check our available openings: https://uhg.hr/NLHealthMaine
Thank you!
Jonathan Argento

Follow
6 months ago
Hello, Do you have any remote or work from home jobs available ? I currently live in Baltimore Maryland. Thank you Jon #unitedhealth
See all answers
Jed Sagala

Follow
Talent Acquisition at Unitedhealth Group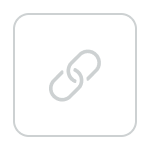 Tammy Martinez

Follow
Supervisor experience, goal driven, motivated, innovated honest and team leader
How about a remote position? Does anyone work from home?
amy blair

Follow
over 6 months ago
Laura Thebodeau

Follow
over 6 months ago
Jed Sagala

Follow
over 6 months ago
Compassion. It's the starting point for health care providers like you and it's what drives us every day as we put our exceptional skills together with a real feeling of caring for others. This is a place where your impact goes beyond providing care one patient at a time. Because here, every day, you're also providing leadership and contributing in ways that can affect millions for years to come. Ready for a new path? Learn more, and start doing your life's best work.SM
We are actively hiring for Social Workers, Patient Access Representatives and Patient Care Coordinators with care delivery sites in Illinois, Missouri, Oklahoma and Wisconsin. To view our current openings, please visit https://uhg.hr/SSMHealthRoles.
Not for you? No problem! We have other several openings available. See the complete list of available openings here https://careers.unitedhealthgroup.com/
Please feel free to send me a message for any questions. #healthcare #jobsearch #unitedhealth
Fran Allen

Follow
over 6 months ago
Sara Jones

Follow
Community Specialist
over 6 months ago
Rockmon Lewis

Follow
over 6 months ago
Dana Nichols

Follow
over 6 months ago
Jermaine Fergus

Follow
over 6 months ago