Interested in this topic? Be the first to follow.
Piyasiri Patirane

Follow
over 6 months ago
I have been working for over 16 years, and I aso have two masters in HRM and International Affairs with ove 15 years of HR and Administration experience both in public and private sector organizations other than NYC Department of Education experience. I have sent hundreds of applications expecting any position par my personal experience, but even one interview was called
Rogerio Pinheiro

Follow
over 6 months ago
See all answers
Lawrence White

Follow
Community Specialist
Hi @Rogerio Pinheiro , customize your own job search using the Jobs tool link on this page to query for new job listings and hiring opportunities available in your preferred industry, job title and./or work location, (city/state).
Also, while you're here, share some of your top job preferences with us, and we will use your information to match you up with job leads and hiring opportunities that fit your immediate job needs and future career goals.
Thank you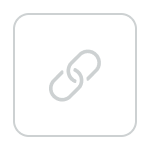 Nacole Graves

Follow
over 6 months ago
More bathrooms and more cleanness
Anthony Jean-Pierre

Follow
over 6 months ago
Two computer screens, two radios and another office phone at my desk. Plenty ways to reach me
Jerry McQueen

Follow
over 6 months ago
As a Social Security Disability Claim examiner, the adjudication of claimants is in the discovery the depth of their impairments. By obtaining their medical, mental, prior work history, education, vocational background and making a determination if the claim meets or equal the Social Security listings of impairment. Each claim can take from one week to two months plus for a determination; while receiving three to five cases a day. As a NYC Correction Officer, the 24/7 care of inmates, while they are waiting they day informed court.
Devin Inman

Follow
over 6 months ago
Getting the job done with out no problem. Piece of cake!
Juan Padilla

Follow
over 6 months ago
I love my job. I've been their now for fourteen years. Very satisfying I feel like I've made a difference working there. I like my coworkers my benefits and salary. But I am also looking for a part time weekend job. I feel that driving for Amazon would be a great opportunity. They are a very reputable place to work for.
Dario Pena

Follow
over 6 months ago
I actually love the job! There is nothing missing. I fulfilled my intention to serve my community and society with this job, and it has been rewarding in every way.
Lawrence White

Follow
Community Specialist
over 6 months ago
C Leb

Follow
over 6 months ago
See all answers
Paul Baker

Follow
Community Specialist
@C Leb from what I found online people like the work culture at the NYC Department of Education. Keep in mind it does depend on the role you would be working in while there. What position are you considering applying for at the NYC Department of Education? I can't tell from your Jobcase profile because it isn't filled out. A good idea is for you to fill out your Jobcase profile. As you fill out your profile we're able to better personalize your site experience, when you fill out your work history we're able to send you jobs that match your experience and with a personal profile picture on the site potential employers have a better chance of finding you. Also, a filled out profile on the site automatically creates a professional resume template that you can download and get a head start on creating your own.