Trending post
**dAT wAyy**

Follow
This morning i received a call from and spoke with someone from the Utah Department OF Workforce Sevices(Unemployment). I clearly stated to him that i had been quarentineed since December 17 for the second time. I tested positive again for covid. I stated multiple times that although i had been and was still experiencing symptoms from the virus, i had been able, available, and actively looking for full time empoyment. I stated i had Been consistently making and documenting the four job contacts a week requirement. I said i had been seeking full time employment that offered remote positions. This is what he said in the letter i got from him...
"You have not been able to work full time because of illness, injury or disability. Benefits are denied under Section 35A-4-403(1)(c) of the Utah Employment Security Act beginning 12/27/2020 and ending when you meet the requirements for eligibility. The Act provides that a person must be able and available for full-time work and be making an active, good faith effort to seek work to be eligible. You will be notified separately of any other issues on your claim." #benefits #covid #eligibility #coronavirus # #utah
Elyssa Duncan

Follow
3 people found this answer helpful
Community Specialist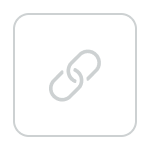 See all replies
Susie Wilkins

Follow
Keep talking to them,and ask for a supervisor ,really you need a lawyer.So sorry because it is hard out here and no one can get a job with not feeling well and the hard part no money, I been there,@this to will workout if you keep talking to them,if you can get someone,Different people do different things and you will find someone who will help you ,This to shall pass,and things will work out stay on it and keep trying to get someone
See all replies
Penny Ross

Follow
When you report you are positive for covid, you are essentially stating you are not available/abke to work...as you shouldn't be. If you are positive foe covid and are not quarantining, you are endangering others. Cease going out in oublic and fike for the PUA program. Your unemployment agency should be offering you application for PUA.
Ram Pal

Follow
Cleaner at Diana College Jalandhar
**dAT wAyy**

Follow
My original ue claim had exhausted so i made this claim through the pue
**dAT wAyy**

Follow
Thank you, i do not mean this in a disrespectful way, but I never said i was going out to seek employment, I do it through today's technology (ie) zoom; one click apply via careerbuilder, etc. Please make sure you are understanding the question and what i have said, before you post misinformation by insinuating, that I am or have been putting people's lives in danger.
**dAT wAyy**

Follow
I have been able and available because i have been participating in the same way in my job search efforts as i was before having to quarantining. Not only that, none of the employers that i applied for, that i have made contacts with, or have contacted me, are aware that i have been quarantined for covid.
Jerks Monica

Follow
Rehabilitation Assistant at Rainbow Rehabilitation Services
Regardless of the type of claim you apply for you must be able and available to work. If you are quarantined you are not able and available. You should be applying for short term disability through your job not unemployment.
Sonya SEE

Follow
Customer Maniac
I think Iv been black balled also