Grow your Jobcase audience
---
With a customized, co-branded email campaign, Brand Boost is a great way to showcase your message to a targeted audience of Jobcase's 110+ million members. By leveraging the strength of our member engagement, Jobcase can help you build brand awareness and enhance your reputation with our members to heighten interest in your open opportunities.
How it works
Customized Co-branded Message
Branded creative to inform members of new opportunities, peak season hiring, new market openings, and more.
Targeted Audience
Build a custom Jobcase audience by geography, interests, and demographics.
Your Own Call to Action
Customize your Call to Action to engage members with your brand.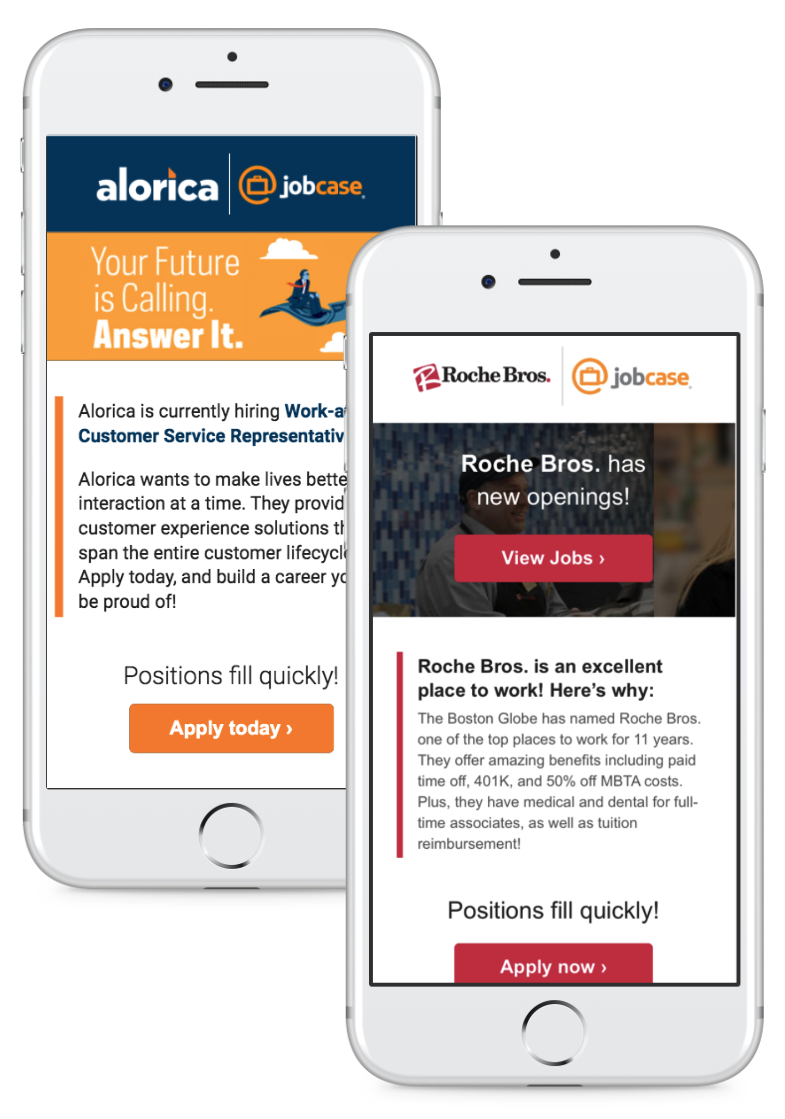 ​
Put the power of Jobcase to work for you.
Hire a member today.
Contact us
What our clients say
Jobcase is a valuable partner in our candidate attraction strategy. They are able to deliver a large volume of candidates quickly.

Partnering with Jobcase gives Bayard the opportunity to access a unique audience of both active and passive candidates for our clients.  Jobcase members are highly engaged and they trust that Jobcase will connect them to great potential employers.

Jobcase has become a key partner for us in connecting their members within the hourly workforce to our jobs across the United States.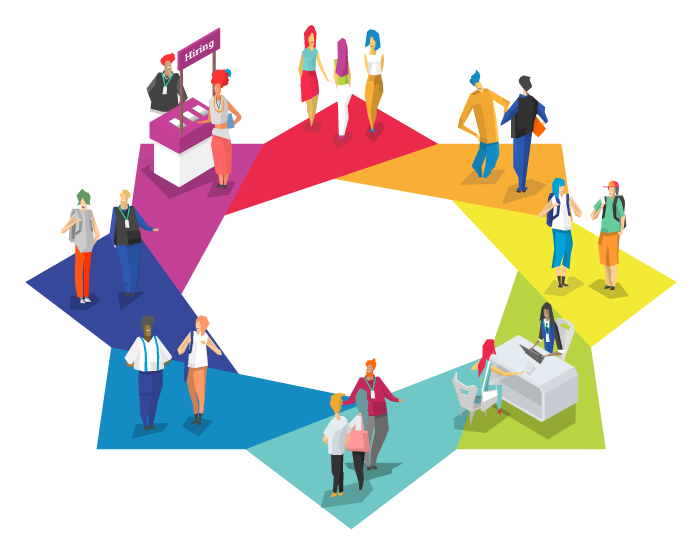 Jobcase. There is no one like them! The urgency, the communication, the data, the scalability by brand and by location, the niche vs. the standard. They get it all. Jobcase understands our business and the deliverables of high volume hiring teams.
Data driven. Passionate about results. Committed to client satisfaction. Jobcase is a great partner in every sense of the word. They were able to step right in, and help us not only meet, but exceed our hiring event goals.
Jobcase has been an amazing platform to work with for the Home Depot. What Jobcase has allowed us to do is target a specific location and really draw attention to it and just actually connect with the people who are in those areas that we know are looking for specific positions.