Trending post
PORSHIA VIVIANS

Follow
#lookingforwork #Workfromhome #RemoteWork #Customerservicerep #Callcenterworker
Tammy Figueroa

Follow
Liveops, Arise are great WAH IBO positions. No paid training, but can schedule in 30 minute increments and your own days and times. Alorica the same, but paid training.
Murn Miller Jr.

Follow
Product Technical Designer
Take a look at 1.-Validately.com - 2. - Online Verdict.com 3. - 99 Dollar Social.com
PORSHIA VIVIANS

Follow
#lookingforwork #Workfromhome #RemoteWork #Customerservicerep #Callcenterworker
Thanks for the information
Mia Paulin

Follow
Also, in Mississippi, APEX,Regions Bank, Sitel(and I know for a fact that they are remote), Centene Corporation, Rotech Healthcare and liquor. All of these I got on LinkedIn, and there's a lot more in your area. I hope this helps
Mia Paulin

Follow
I know CRG is recruiting Technical support agents in Charlotte. What region do you live in?
Mia Paulin

Follow
There are a lot of customer service jobs on LinkedIn, glassdoor, neuvvo and lensa. Because of COVID-19 a lot of jobs are remote and they're looking for people, especially those from a technical background if you have one. Remote workers are in high demand
Mahamed Sulub

Follow
Healthcare nurse
All raigh we need immediately serves source and my s job people in the honest do meantime i am ready. Thanks
Charlene Hobson

Follow
Customer Service Representative at Gc Services
Or you try this work from home opportunity FW: FW: FW: FW: FW: Take A moment and hear National Director Kimberly Satterwhite share with you how you can Shop and Save on Everyday items you are already purchasing. Also know that you will have access to over 1900 Retail Stores as a member. Should you want to ever share it, Learn how you can earn an Extreme Income Helping others shop & save too!
Password: Health
Let me know what questions you have I'll be happy to answer them ❤️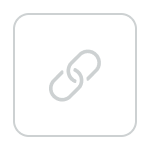 Charlene Hobson

Follow
Customer Service Representative at Gc Services
Hi I work with Primerica... We help families with debt consolidation, life insurance, mortgage, car insurance, renters insurance, door bell video, home security, investments, retirement, long term insurance.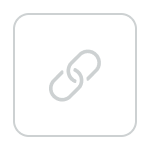 JAMES JOHN

Follow
Sous Chef at Normandy Farms
Freedom mortgage Also contemporary staffing can help you.